FPPG: Texans' Hopkins looks good for Week 9
Through eight weeks, our Position vs. Fantasy Defensive Points Allowed tool is solidifying as a tool to help you find good matchups. It'll keep getting stronger as the weeks go by, and we'll have less reason to say things like, "But they played against Peyton Manning last week – of course their numbers are horrible!"
As always, please remember that the players listed are mostly meant to be borderline guys, who need reasons for you to play or bench them. You won't see recommendations to start Antonio Brown and DeMarco Murray, because you should always start Brown and Murray. Make sense? Good.
Note: The fantasy points per game (FPPG) referenced below are from FOXSports.com standard leagues.
Week 9 Byes: Falcons, Bills, Bears, Lions, Packers, Titans
Thursday game: Saints at Panthers
Quarterbacks
Stay away: Carson Palmer, Cardinals (at Cowboys)
Palmer has put up strong numbers since returning from his shoulder issues, with 832 passing yards and six touchdowns in three games. However, I don't like the idea of starting him against a Cowboy defense that ranks seventh with 18.2 FPPG allowed to opposing quarterbacks.
Play, play, play: Eli Manning, Giants (vs. Colts)
The Colts have allowed 14 touchdowns through the air, and rank 22nd with 20.6 FPPG allowed to opposing quarterbacks. Eli has been inconsistent, but looks ready for a solid home outing on Monday night.
Also:
Start Alex Smith, who has thrown more than one touchdown pass just twice in seven games? Sure, against a horrible Jets' D that ranks last with 27.7 FPPG allowed to opposing quarterbacks.
If you need to dig deeper, how about Brian Hoyer, who plays a Bucs' D that has allowed 24.1 FPPG to opposing QBs? Or even Ryan Fitzpatrick, who faces an Eagles' D that has given up 24.3 FPPG to passers?
Running Backs
Stay away: All the Rams (at 49ers)
The Rams went full three-way last week, giving fair shares of time to Tre Mason, Zac Stacy and Benny Cunningham. You don't want any part of this situation against a 49ers' D that ranks sixth with 13.7 FPPG allowed to opposing running backs. For the math-challenged among you, 13.7 divided by 3 is 4.5666. DO YOU WANT TO START A GUY WHO MIGHT GET 4.5666 FANTASY POINTS THIS WEEK?
Also:
Yes, we get it. You're excited about Jonas Gray after his modest Week 8 breakout. But he's about to face a Broncos' defense that ranks eighth with 15.3 FPPG allowed to opposing running backs, and first in real-life run defense (72.4 ypg). Gray is a shaky start at RB25 on my board.
Play, play, play: Trent Richardson, Colts (at Giants)
The Giants have been torn up by opposing backs, ranking 31st with 22.9 FPPG allowed. If Richardson is ready to return from his hamstring injury, you'll want to roll with him on Monday.
Also:
Raise your hand if you had Denard Robinson EVER gaining more than 100 yards in two consecutive weeks as an NFL running back! Yeah … that's what I thought.
Wide Receivers
Stay away: Larry Fitzgerald, Cardinals (at Cowboys)
Fitz finally blew up last week, with seven receptions for 160 yards and a score. But, he's mostly a possession receiver at this point, and visits a Dallas defense that ranks fourth with 17 FPPG allowed to opposing wideouts. No, thanks.
Also:
I'm a big Allen Robinson fan, but would rather not start him against the Bengals' top-ranked fantasy defense (16 FPPG allowed to opposing WRs). The same goes for Robinson's teammate, Cecil Shorts III.
Play, play, play: DeAndre Hopkins, Texans (vs. Eagles)
The Eagles have been very generous to opposing fantasy wideouts, allowing 28.7 FPPG. Andre Johnson should start for all of his fantasy owners, but the inconsistent Hopkins is a top-20 play this week as well.
Also:
Terrance Williams' targets haven't exactly been reliable – they're 6-2-3-7 over the last four weeks – but this week's matchup against the 31st-ranked Cardinals' fantasy pass defense (29.3 FPPG to opposing WRs) is too good to pass up.
Andrew Hawkins has 12 catches for 200 yards and a touchdown over his last two games, and with TE Jordan Cameron (concussion) probably out this week, who else will Brian Hoyer pass to? Baby Hawk and the Browns face a Jaguars' D that ranks 28th with 26.1 FPPG allowed to opposing wide receivers.
Tight Ends
Stay away: Heath Miller, Steelers (vs. Ravens)
Miller was terrific in Week 8 against the Colts, catching seven passes for 112 yards and a touchdown. But, he's about to face a Ravens' defense that has allowed a puny 5.2 FPPG to opposing tight ends. Not recommended.
Also:
Play, play, play: Travis Kelce, Chiefs (vs. Jets)
My editor, Ryan Fowler is rolling his eyes while reading this, as we've had some debates about Kelce. "Kelce again?," is what he's surely saying. Yes, Ryan – Kelce again. The Jets rank 29th with 11.1 FPPG allowed to opposing tight ends, and have given up as many touchdowns as anyone else to that position. Kelce … again!
Also:
Larry Donnell gets a Monday date with a Colts' defense that ranks 27th with 10.3 FPPG allowed to opposing tight ends. In the Giants' first game A.V. (After Vic), Donnell caught seven passes for 90 yards. He'll once again be a prime target for Eli Manning.
If you need to go lower on the tight end food chain, Jaguars TE Clay Harbor faces a Bengals' defense that ranks 31st with 12.5 FPPG allowed to opposing tight ends, and a league-worst 90.3 receiving yards per game to players at that position. Harbor's stat lines have been up and down this season, but Week 9 looks to be an "up."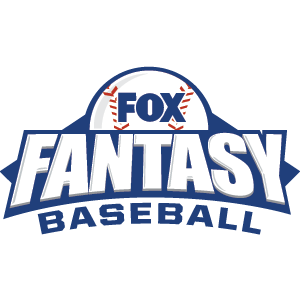 FOX Fantasy Baseball
Join or Create a Free League
Play Now!