FPPG: Matty Ice primed for rebound
Through nine weeks, our Position vs. Fantasy Defensive Points Allowed tool has solidified as a tool to help you find good matchups. It'll keep getting stronger as the weeks go by, and we'll have less reason to say things like, "But they played against Peyton Manning last week – of course their numbers are horrible!"
As always, please remember that the players listed are mostly meant to be borderline guys, who need reasons for you to play or bench them. You won't see recommendations to start Antonio Brown and DeMarco Murray, because you should always start Brown and Murray. Make sense? Good.
Note: The fantasy points per game (FPPG) referenced below are from FOXSports.com standard leagues.
Week 10 Byes: Texans, Colts, Vikings, Patriots, Chargers, Redskins
Thursday game: Browns at Bengals
Quarterbacks
Stay away: Ryan Tannehill, Dolphins (at Lions)
Tannehill is fantasy's No. 11 quarterback this season, and has averaged 44.5 rushing yards over his last five games. Unfortunately, he travels to Detroit this week to face the Lions' top-ranked fantasy defense (14.6 FPPG to opposing QBs). I really like how Tannehill is playing -€" especially since I tabbed him as a mini-breakout candidate during the preseason – but he should be mostly avoided this week.
Also:
Tannehill's team is second in defense against opposing quarterbacks, allowing 15.5 FPPG. Even with Calvin Johnson returning to action, Matthew Stafford looks to be a shaky fantasy start versus the Dolphins.
Play, play, play: Matt Ryan, Falcons (at Buccaneers)
Matty Ice has been pretty mediocre lately, averaging 16.2 fantasy points over his last four games. Big outings are hard when your offensive line is full of replacements and has holes that resemble swiss cheese. This week, Ryan gets a crack at the Bucs' 27th-ranked fantasy defense (23.6 FPPG), and he's got a good chance to overcome his environment to have a strong game.
Also:
Do you believe in garbage time? Derek Carr has a home matchup with the Broncos' 28th-ranked fantasy defense (23.7 FPPG) this week. If you need to dig deep – perhaps your backup to Andrew Luck, Tom Brady or Philip Rivers isn't so good – Carr looks to be a sneaky play if you think his team will be down 24-0 at halftime.
Running Backs
Stay away: Bishop Sankey, Titans (at Ravens)
Since getting the lead role in the Titans' backfield, Sankey has been a disappointment, as he's been unable to surpass 10 fantasy points in a game. If you want to start him on the road against the Ravens' top-ranked fantasy defense (12.2 FPPG to opposing RBs), you're reaching.
(Then again, I'm starting a backfield of Peyton Hillis/Cedric Peerman in one league this week, and I'd kill to own Sankey. Everything is relative, right?)
Also:
Tre Mason visits the Cardinals' second-ranked fantasy defense (12.4 FPPG to opposing RBs). Sure, Mason appeared to emerge from the Rams' backfield committee with 19 carries for 65 yards in Week 10. But, you never know when Jeff Fisher will get impatient, and this matchup is a bad one. Hopefully, you have two better RB options.
Bills.
Play, play, play: Terrance West, Browns (at Bengals)
West appears to be the Browns' top back, as detailed in this week's RBBC article. On Thursday, he'll face a Bengals' defense that ranks 21st with 20.1 FPPG allowed to opposing running backs. However, all numbers aren't created equal. West will probably face a stacked box, since neither the Bengals nor anyone else is worried about Brian Hoyer beating them. Still, West sneaks in as a top-20 RB for Week 10.
Also:
Doug Martin might not play again Sunday due to an ankle injury, so Bobby Rainey should be a great start against the Falcons' league-worst fantasy defense (26.9 FPPG to opposing RBs). And if the Bucs finally let rookie Charles Sims play, he'll be worth flexing in some cases as well.
Wide Receivers
Stay away: Mike Wallace, Dolphins (at Lions)
The Tannehill warning applies to Wallace as well, as the Lions are allowing a league-low 16.8 FPPG to opposing wide receivers. Wallace might be fantasy's 20th-ranked wide receiver so far, but he hasn't surpassed 81 yards in a game, partly because Tannehill doesn't throw many deep balls. Avoid Wallace if you can.
Also:
Giants' rookie Odell Beckham Jr. will get a big test when he faces Richard Sherman and the Seahawks' second-ranked fantasy defense (16.9 FPPG to opposing WRs). I'm not a big fan of Beckham or Rueben Randle this week, with Randle at WR26 and OBJ at WR33.
Play, play, play: Justin Hunter, Titans (at Ravens)
Hunter had four receptions for 31 yards and a touchdown in Zach Mettenberger's first NFL start, but did you know he had 10 targets? Against a Ravens' defense that ranks 31st with 28.2 FPPG to opposing wide receivers, I'd feel fine about taking a shot with Hunter.
Also:
Kenny Britt caught two passes for 32 yards and a score against the 49ers, but more importantly was on the field for 92.9 percent of the Rams' snaps In the team's first full game since Brian Quick's season-ending injury. Someone's gotta catch the ball here, especially against the Cardinals' 28th-ranked fantasy defense (27.2 FPPG to opposing WRs).
Tight Ends
Stay away: Vernon Davis, 49ers (at Saints)
Davis has a tough matchup with the Saints' second-ranked fantasy defense (4.6 FPPG to opposing TEs). He's also faced with the issue of the Niners not throwing him the ball – he's been targets 14 times over the last three weeks. Name recognition is no reason to start a guy on your fantasy squad.
Also:
Delanie Walker draws the Ravens' seventh-ranked fantasy defense (6 FPPG to opposing TEs). He's not a terrible play, but you should be able to find better options. Such as …
Play, play, play: Mychal Rivera, Raiders (vs. Broncos)
Rivera has a matchup with the Broncos' 26th-ranked fantasy defense (10.3 FPPG to opposing WRs). Also, he's caught a ridiculous 15 passes for 121 yards and two touchdowns in his last two games. Ride the Rivera wave if you need a bye-week fill in – that means you, Gronk owners. Rivera is owned in just 7.9 percent of FOXSports.com leagues.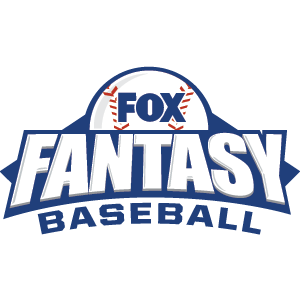 FOX Fantasy Baseball
Join or Create a Free League
Play Now!