FOX Sports vs. DraftKings Week 3 Fantasy Football Contest
Throughout the 2014 NFL season, FOX Sports fantasy contributor Adam Meyer will square off against DraftKings pro Peter Jennings in one-week fantasy football contests on DraftKings.com
September 23rd
Final score:
Finally, a win against the DraftKings pro!
For my lineup, I loved price tag on Rashad Jennings. Whenever you can find a RB1 with a salary under $6,000 it's a must-play.
Also, when news was released that Arian Foster wouldn't play against the Texans, I immediately selected Alfred Blue. He didn't have a great game, but with the $3,000 label, he was a bargain.
Unfortunately, I allocated a large portion of my money on Brandon Marshall. Though, his efforts weren't needed for me on Monday night, I still need to remember to invest more wisely when a player is dealing with injuries.
My quarterback, Tom Brady, was subpar. I thought this would be his breakout game of the season but, instead, it was a mediocre performance. Luckily, Brady's lone touchdown pass went to my TE, Rob Gronkowski.
Brandin Cooks continues to be a PPR machine. His $5,100 price is now $5,300. I imagine that could rise even more after his game against the Cowboys on Sunday night.
As for Peter Jennings, he also had to deal with injuries to his most expensive player. LeSean McCoy took a hard hit early in his game against the Redskins and had to be taken back to the locker room for concussion tests.
His best player, Russell Wilson, doubled my quarterback's points and was $100 cheaper. However, only Marques Colston and Golden Tate registered double-digits for the rest of his roster.
We only had one common player amongst us: Demaryius Thomas. Being as we are both fans of Denver, it seemed natural to include the No. 1 receiver at a decent price.
Though, I look to even the series this week and not fall into another two-week hole, it will be difficult not having the ability to rely on anybody from the Broncos offense, given that they are on a bye.
______________________________________
September 19th
Week 3
H2H series:
Get your FREE DraftKings contest entry here!
Last week's recap can be found here…
Peter's Picks:
QB – Drew Brees, NO (8,900)
Simply too cheap for a guy with a great matchup and incredible home/road splits.
WR – Demaryius Thomas, DEN (6,600)
The Broncos are back in a big way from the Super Bowl beat down. Demaryius will move around and away from Richard Sherman's side. I expect a big game.
TE – Jimmy Graham, NO (8,000)
The best TE with the best matchup. I love Brees so, of course, I love his No. 1 option.
Adam's Picks:
QB – Tom Brady, NE (6,900)
I love the value that comes with Brady at the QB position this week. He gets a suspect Raiders defense at home. In his career, Brady averages 1.8 TD passes per home game. I'll take those two TDs with the potential of a third.
WR – Cordarrelle Patterson, MIN (6,100)
He was a bust last week against the Patriots, but I believe that changes against the Saints in Week 3. New Orleans has allowed the highest average of receptions to opposing wide receivers this season (19.5 catches) and the second-most fantasy points in standard leagues (29.45 points). Also, Patterson still leads the Vikings with 102 rushing yards after the first two games of the season…on three attempts.
TE – Rob Gronkowski, NE (5,900)
I think it's always a smart move to pair a receiver with your quarterback. I know that Gronk is a TE, but he produces stats like a WR. This season, Gronkowski leads the Patriots with 17 targets. Gronk will score and Gronk will spike.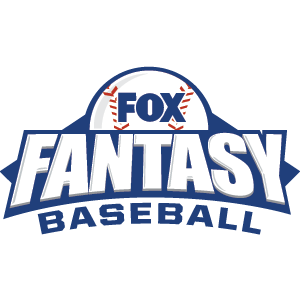 FOX Fantasy Baseball
Join or Create a Free League
Play Now!