FootSided: Only fantasy football kickers need apply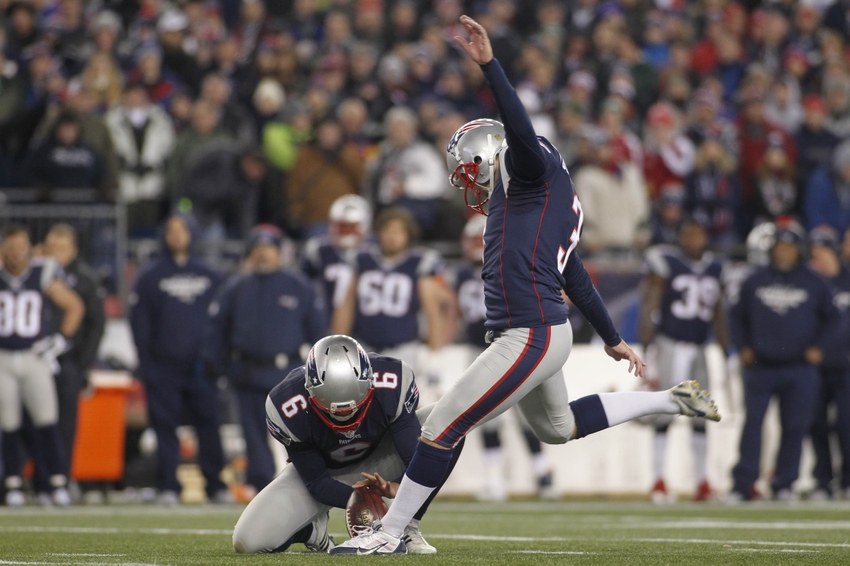 What would a fantasy football league look like with 10 teams and 30 fantasy football kickers? The FanSided staff decided to find out. Mostly so you don't have to.
It seems like every year people are on the lookout for new ways to play fantasy football. As DraftKings and FanDuel told us approximately three billion times last year, daily fantasy sports was all the rage last season.
But while DFS continues to be a big piece of the market, players seem to be transitioning towards a much more "just for fun" mentality in general, eager to find crazy new ways to play fantasy football with friends.
In that spirit, we proudly introduce FootSided, a fantasy league started by the FanSided editorial team that features one position and one position only: that red-headed step-child of fantasy football — the kicker.
Most owners wait until the last round to take a kicker, or even leave one off their roster entirely if the system allows and adding one just before Week 1. Peyton Manning summarized the thoughts of most fantasy football owners when he called Mike Vanderjagt the team's "idiot kicker" in a 2003 interview.
While we may be idiots for having a league that just focuses on fantasy football kickers, it should be a totally new way to view fantasy football. Fantasy football kickers are at best an afterthought in most leagues, and can even be scorned to the point where they're eliminated from the scoring system altogether.
Not on our watch.
FootSided is designed to shed light on these under-appreciated, unpredictable contributors. From week-to-week kickers have a wide range of possible results. Last season, for example, Phil Dawson put up 15 fantasy points in Week 6 against the Ravens, only to post just three the following week and actually total -1 later in the season in a matchup in Chicago.
While the unpredictability of fantasy football can be frustrating at times, it's also what makes it fun to participate in. We decided to embrace the wild ride of fantasy football kickers, designing an entire league around them and their ridiculous single-bar helmets.
Here's how it works:
How it works
FootSided is a league that is set up to take as little time as possible. All the owners know football and follow it on a weekly basis, but we didn't have time for another draft and another league to invest research and time into every week. As a result, we tried to keep things simple.
We have 10 owners (featured on the next slide) who each drafted a team of three kickers. Two kickers start every week while one is on the bench. The draft was relatively quick and painless (except when Mike Dyce ended up in Milwaukee) and only lasted three rounds.
The scoring system is also pretty straight forward. Every made field goal is worth three points with a two-point bonus for any made FG from 50-plus yards. Missing a field goal will cost you one point unless it's attempted from over 50 yards in which case you get a pass. Making an extra point is worth just one point, but to spice things up a little missing one will cost your team three points.
Fantasy football kickers have never been this important to me, and I'll actually be watching every extra point and field goal attempt as a result of this league. Who else is invested in this crazy league with me? Let's take a look:
Who's in
Here are the ten owners in our league of fantasy football kickers with links to their Twitter profiles and a  quick description of who they are.
The Big Gostkowski — Zachary Best: Co-founder and COO of FanSided (I swear it was random draft order)
Team Frank — Mark Carman: radio and video personality on FanSided.com
Team Blake — Matt Blake: Chief Product Officer at FanSided.com
That's Just Groza — Zachary Thompson (that's me)-fantasy sports editor at FanSided.com. I'll be happy to give you my fantasy opinion  anytime at FansidedFantasy on Twitter as well.
Team Dyce — Mike Dyce: Sr. Director Editorial Operations at FanSided.com
Beckham With The Good Hair — Adam Best: CEO/GM of FanSided
The Garo Yip-premians — Jim Cavan: Editor-in-Chief of FanSided.com
Automatica Gramatica — Josh Hill: Editor for FanSided.com
Reach for the Bleach — Matt Verderame: FanSided's NFL guru
Lin Elliott: Rot in hell — Patrick Allen: VP Content & Strategy at FanSided-still haunted by past kicker follies apparently.
Could the ten of us really do a draft with just fantasy football kickers? Check it out on the next slide…
How it went down: Round 1
The first round included most of the kickers owned in standard fantasy football leagues. The draft order was randomized before we started and then things went like this…
| | | |
| --- | --- | --- |
| 1 | Stephen Gostkowski, NE K | The Big Gostkowski |
| 2 | Steven Hauschka, Sea K | Team Frank |
| 3 | Justin Tucker, Bal K | Team Blake |
| 4 | Brandon McManus, Den K | That's Just Groza |
| 5 | Graham Gano, Car K | Team Dyce |
| 6 | Chandler Catanzaro, Ari K | Beckham With The Good Hair |
| 7 | Roberto Aguayo, TB K | The Garo Yip-premians |
| 8 | Mason Crosby, GB K | Automatica Gramatica |
| 9 | Dan Bailey, Dal K | Reach for the Bleach |
| 10 | Chris Boswell, Pit K | Lin Elliott: Rot in hell |
Let's take a quick look at the picks compared to to the ADP (average draft position) and ECR (expert consensus ranking) of FantasyPros.com. Looking at the consensus rankings, I made the biggest early reach taking McManus at No. 4 overall when he's the No. 10 kicker according to ECR.
Another big risk was taken a couple picks later when Jim took rookie Roberto Aguoyo with the #7 pick overall.  Aguoyo is down at No. 21 in the ECR and is being drafted as the 17th kicker off the board in most drafts.
Other than that, the top ten are pretty lined up with the top ten in most drafts. The one notable absence compared to ADP is Adam Vinatieri who is currently going #6 overall but was left on the board in Round 1.
How it went down: Round 2
The second round started to get interesting since at this point we were venturing deeper into the rankings of fantasy football kickers than most leagues dare to go.
| | | |
| --- | --- | --- |
| 11 | Cairo Santos, KC K | Lin Elliott: Rot in hell |
| 12 | Sebastian Janikowski, Oak K | Reach for the Bleach |
| 13 | Blair Walsh, Min K | Automatica Gramatica |
| 14 | Matt Prater, Det K | The Garo Yip-premians |
| 15 | Adam Vinatieri, Ind K | Beckham With The Good Hair |
| 16 | Josh Brown, NYG K | Team Dyce |
| 17 | Robbie Gould, Chi K | That's Just Groza |
| 18 | Nick Folk, NYJ K | Team Blake |
| 19 | Josh Lambo, SD K | Team Frank |
| 20 | Dustin Hopkins, Wsh K | The Big Gostkowski |
In round 2, it was time for homer picks as Patrick Allen landed the Chiefs kicker, Matt Blake landed a former-Arizona Wildcat in Nick Folk, and Josh Hill taking a kicker from his home state and getting good value with Blair Walsh. As Patrick put it, "Ride or Die" basically characterized these guys second-round selections.
It was also highlighted by Mike Dyce grabbing Josh Brown of the Giants who has a one-game suspension to serve and is basically just a bad human being. As far as kickers go, he did make sense at this point of the draft, but I was hoping to avoid the stench of Brown anywhere near my team.  Instead, I went for the Gould with my pick at No. 17. I'll just hope its not windy in Chicago. That makes sense, right?
Another humorous sidelight that doesn't appear in the draft recap was when at the end of the second round, Cheifs' fan Zachary Best tried to draft a kicker from his arch-rival Oakland Raiders. He was going for the "Kowski" theme, but SeaBass had already been drafted eight picks earlier… by another Chiefs fan — Matt Verderame. As Josh Hill commented, "Who knew a Raider would come between two Chiefs fans…"
While his brother was fighting over a Raider, Adam Best made Adam the best pick of the second round (according to ADP) grabbing Vinatieri at 15 while his ADP is #6 overall.
UPDATE: Robbie Gould was just cut by the Bears. Guess that means I'm officially the first owner looking through the rejected options on the waiver wire. Look out dumpster diving, here I come!
How it went down: Round 3
| | | |
| --- | --- | --- |
| 21 | Jason Myers, Jax K | The Big Gostkowski |
| 22 | Ryan Succop, Ten K | Team Frank |
| 23 | Dan Carpenter, Buf K | Team Blake |
| 24 | Phil Dawson, SF K | That's Just Groza |
| 25 | Mike Nugent, Cin K | Team Dyce |
| 26 | Kai Forbath, NO K | Beckham With The Good Hair |
| 27 | Greg Zuerlein, LA K | The Garo Yip-premians |
| 28 | Nick Novak, Hou K | Automatica Gramatica |
| 29 | Matt Bryant, Atl K | Reach for the Bleach |
| 30 | Patrick Murray, Cle K | Lin Elliott: Rot in hell |
This is the round where things got really interesting. How crazy did it get? Someone almost took Garo Yepremian, we had to wait for Dyce to Pick from Milwaukee, and Josh Hill summarized it well when he asked "Which dumpster fire kicker you going with?
According to ADP, the best value pick was Matt Bryant  who is typically going as the 21st kicker off the board but was grabbed by Verderame at 29. Patrick Allen made Patrick Murray the "Mr. Irrelevant" of our draft at pick #30 which also made this probably the only draft anywhere in the world in which Murray was taken. He doesn't even have a average draft position, but he makes as much sense as any other option as the 30th kicker off the board.
Overall Recap: Everyone's team looks locked and loaded for Week 1. One issue that will need to be figured out as the season goes on is that Zachary Best has kickers from New England and Washington, which both have bye weeks in Week 9. I'm sure Best has a plan, though, so stay tuned to see what tricks he has up his sleeves.
To keep up with the FootSided league and fantasy football kickers throughout the season, check back throughout the season for updates each week. Also, make sure to follow the group on the Twitters, where I'm sure there will be plenty of banter on game days.
This article originally appeared on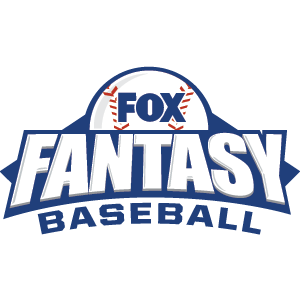 FOX Fantasy Baseball
Join or Create a Free League
Play Now!