FootSided: all-kickers fantasy league Week 3 recap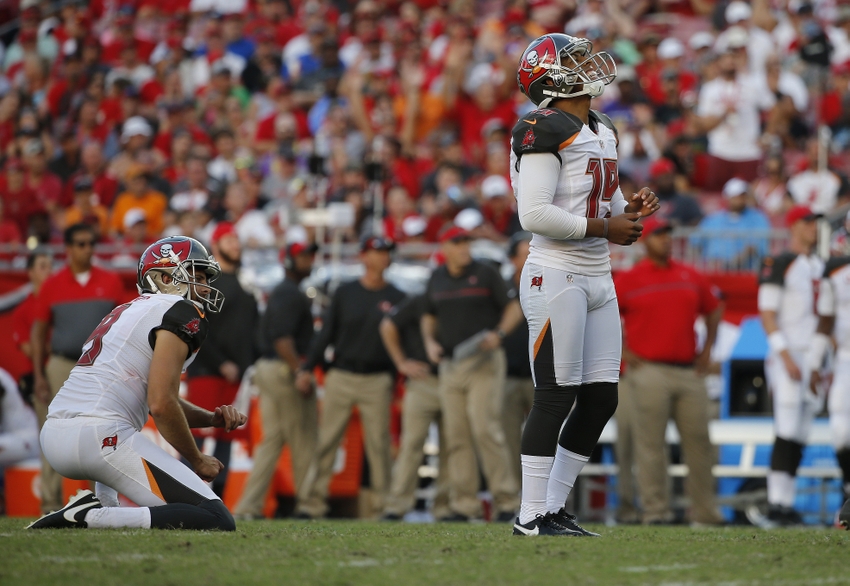 Catch up on all the action from Week 3 in our FanSided fantasy football league where things continue to heat up in the our all-kickers fantasy league.
If you're looking for a different way to view the fantasy football week, check out our FanSided fantasy football league where we've switched things up by going with only one position. That's right–we really do have an all-kickers fantasy league where ten members of the FanSided team show off how well they know their legs.
For a refresher on the specific rules and roster setup, check out this post where you can see what a draft looks like when even the Browns' kicker matters (their first one anyway). We did a three-round, ten-person draft meaning we ended up 30 kickers deep making us one of the deepest-if not the only-kickers fantasy league.
While we have plenty of traditional fantasy football coverage throughout the week (which you can find in the box to the right), Our kickers fantasy league called FootSided is probably the only place where every single kick and every single score matters. Almost every kicker in the NFL is owned on a roster and it's extremely easy to track since each team just has two starters. It takes minimal time each week and keeps even Thursday and Monday Night Football games interesting.
This week, things will be stretched even thinner as we hit the bye weeks. While this week is just the Packers and Eagles on the sidelines, things are sure to get interesting in the coming weeks as people have to navigate the perils of six-team bye weeks. We're still waiting on one of our owners to solve a bye-week issue which will leave him a kicker short.
As predicted at the beginning of the season, missing extra points has proven deadly this season. Since a kicker misses the point for his missed XP and is penalized three points, it represents a four-loin swing when Brandon McManus gets blocked like he did on Sunday. That cost me my game, but more on that in a minute.
Let's take a look at the scoreboard from Week 3 in our all-kickers league to see which of our owners came out on the winning side. While the NFL was full of upsets, we had one of our own as an undefeated team went down to a team that hadn't won yet.
Gano You Gonna Lose 13, Lutz Triples 10
In our first matchup of the week between teams at 1-1, Mike Dyce edged me (Zachary Thompson) out even though he only had 13 fantasy points. I would have won if it wasn't for Brandon McManus getting blocked on an XP in Cincinnati in the Broncos 29-17 win.
Saints kicker Will Lutz hit a long FG for me but since the Saints were too far behind to keep kicking I couldn't keep up with Dyce's 13 fantasy points from Graham Gano and Josh Brown. His kickers were perfect on the week on XP and went 3/4 on FG. This wasn't the closest contest of the week, but it was one of three games that were within the swing of one kick.
May the Folk be with you 18, Beckham With The Good Hair 14
For the second week in a row, Adam Best posted the highest losing score by posting 14 points but still falling short to Matt Blake's 18 fantasy points. Blake got a monster game from Justin Tucker who put up 15 fantasy points, the second highest point total of the week. His namesake Nick Folk only chipped in three as the Jets laid an egg in Kansas City, but it was enough to get him the win.
Adam Best took a second bad loss in a row after posting 17 fantasy points in last week's loss. His kickers are a perfect 3/3 on FG and 3/3 on XP, but the hard-luck loser still fell to 1-2 on the year. Best does need to figure out his third kicker situation since he is still dragging along Kai Forbath on his bench who has been unemployed (except by Beckham With The Good Hair) since the end of preseason.
The Big Gostkowski 14, Automatica Gramatica 13
Josh Hill dropped his second game in a row this week losing by a single point to Zachary Best. Best improves to 2-1 with the win which he was able to get despite leaving the highest scoring player in our fantasy kickers league on his bench. He started Stephen Gostkowski who had nine fantasy points and Jason Meyers who had 5 fantasy points which were enough to get him a win even with 17 fantasy points from Dustin Hopkins sitting on his bench.
It was a tough loss for Hill who would have won if it wasn't for a Blair Walsh missed XP. Walsh now has a pair of missed XP's and a short FG miss this season. Since the Vikings are relying on their defense and grind-it-out offense, Walsh should keep getting chances in generally low-scoring games, but he has to convert or else Hill and the Vikings may choose to go another direction. For Gramatica this week, at least they didn't leave the winning solution sitting on their bench since Nick Novak didn't even try a kick in the Texans 27-0 loss at New England.
Team Frank 20, Reach for the Bleach 13
The upset of the week goes to Mark Carman's still strangely named "Team Frank" who knocked off the undefeated Matt Verderame by putting up an impressive 20 fantasy points. His Steven Hauschka pick paid off bit time as he led the way with 13 fantasy points and Josh Lambo chipped in seven more fantasy points. He could have been even better if Lambo hadn't missed an extra point.
Even without that XP, he was the high-scorer of the week and cruised past Verderame who got six fantasy points from Dan Bailey and seven fantasy points from Sebastian Janikowski. The Cowboys could have made it interesting by giving Bailey more FG chances on Sunday Night Football, but they scored four touchdowns relatively easily against the Bears living Bleach with 4 XP's and just one FG.
Lin Elliott: Rot in hell 12, The Garo Yip-premians 8
The final undefeated team in our all-kickers fantasy league belongs to Patrick Allen who continues to erase his bad memories of Lin Elliott by kicking everyone else in the league around. This week, he handed Jim Cavan his third straight loss leaving Jim as the only team without a win yet this season.
While Allen got a workman-like six fantasy points from both Cairo Santos and Andrew Franks, Jim's team would have had a chance to pull the upset if it wasn't for a huge letdown from his first-round pick Roberto Aguayo. Jim actually outscored Aguayo himself since the Bucs' rookie missed an XP and his only FG attempt leading to a ugly -2 total fantasy points. In positive news for the Garo Yip-premians, they did get nine fantasy points from "Greg the Leg" on the bench. Is it time for Jim to sit down his first round pick? We'll find out next week. Speaking of next week's matchups…
Week 4 Schedule
The Big Gostkowski v Lutz Triples
It's a Zachary on Zachary matchup in our first game from Week 4. I, Zachary Thompson, come into the week 1-2 (thanks McManus) and take on Zachary Best who is 2-1 after getting a win in Week 3. I get email meant for the other Zachary all the time, so hopefully some fantasy points from his team fall my way and I can catch him in the division standings leveling both our records at 2-2.
It'll be interesting to see if Best makes the move and goes with Dustin Hopkins who had a monster week on his bench or sticks with the Gostkowski/Myers combo. I also have to decide whether to go with McManus and Lutz who are both on the road or to make the move to Connor Barth. I don't like my matchups this week, and neither do the projections giving the Best, Zachary a four-point win in their preview.
Lin Elliot: Rot in hell v Gano You Gonna Lose
In a powerhouse matchup, the top two point-scorers in the Eastern division (Zachary, Zachary, Patrick, Dyce, and Jim) face off as Patrick Allen tries to stay undefeated. He'll take on Mike Dyce  who comes in 2-1. He'll go with Gano in the dome and Brown on Monday Night Football while he tries to take down Patrick Allen who has two kickers in primetime this week starting with Andrew Franks on Thursday Night Football and Cairo Santos on Sunday Night Football. Given the way these two teams come into the week, I'll give them our honorary "primetime" slot since most of their kickers are already there anyway.
Beckham With The Good Hair v Reach for the Bleach
The worst-luck team of the season, Adam Best, will look to turn things around and get back to .500 when he faces NFL guru Matt Verderame who is coming off his first defeat of the year last week. Best and Verderame both have top-5 kickers (Bailey and Vinatieri) and kickers outside the top 20 (Janikowski and Catanzaro). Right now the projections give Best a two-point advantage, but the way his luck has been running so far this season Verderame should be set for a huge week.
Automatica Gramatica v. Team Frank
Josh Hill and Mark Carman face off in a matchup that will leave one of them at 2-2 and in the middle of the playoff hunt while the other will drop to 1-3 and has a long hill to climb. It isn't a must-win, but it is an important matchup. Carman will have Lambo at home against the Saints and Hauschka on the road against the Jets. I'm not 100% sure what Hill's plans are since Mason Crosby is on a bye, but he will likely roll with Blair Walsh and Nick Novak who has been on his bench so far this season.
May the Folk be with you v The Garo Yip-premians
Can this be the week for Jim Cavan to get his breakthrough win? He'll face a 2-1 Matt Blake who comes in with both Justin Tucker and Nick Folk in the top 15 in scoring so far this season in our all-kickers fantasy league. Cavan could make the move and sit his first-round pick with Aguayo who is at home against the Broncos. Matt Prater and Greg Zuerlein both had good weeks last week while the rookie lost points. Blake has risen to the top of the West division with 53 total fantasy points, but as we've seen every week–anything can happen when you're playing in a fantasy kickers league.
Make sure to check back next week to see how these matchups in our kickers fantasy league play out. Each Wednesday, you can see who stepped up and what kickers' cost their teams wins by missing extra points. Yes, McManus, I'm talking about you.
More from FanSided
This article originally appeared on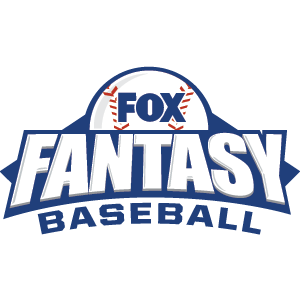 FOX Fantasy Baseball
Join or Create a Free League
Play Now!