Five Wide Receivers to Target on DraftKings in Week 1
Get your popcorn ready because Week 1 NFL football is finally here. That means it's your first chance at showing off the dominance of your fantasy squad. That's fun in season-long leagues, but even better than getting a Week 1 win for your team is making some cash playing 1-week fantasy football at DraftKings.
No pre-set rosters. No limitations. Just you, a $50,000 salary cap, and a whole lot of freedom to create the best lineup on DraftKings. Could you be one of the players to win one of the site's two $100,000 prizes in Week 1?
Not if you don't hit on your wide receivers. Here are five pass-catchers with favorable situations (or prices) in Week 1.
Alshon Jeffery vs. BUF ($7,100)
Jeffery will eat up just 14.2 percent of your salary cap in Week 1 (compare that to 13.6 percent for Keenan Allen in a difficult matchup). Jeffery gets the Bills at home and he should see a healthy dose of cornerback Stephen Gilmore (instead of Leodis McKelvin), which is good news.
People seem to be scared off by the fact that Jeffery is the No. 2 receiver on his team, but that's just driven down his price a bit too far. He's really more of a 1B option in Chicago, where there are plenty of passes to go around in Marc Trestman's offense.
Jeffery might not be the best heads-up play because of a potentially wider range of outcomes than teammate Brandon Marshall, but he's an awesome tournament option because his size, offense, and matchup give him a very high ceiling.
Vincent Jackson vs. CAR ($5,900)
Like Jeffery, Jackson is a player with huge upside. There's a very strong correlation between weight and red zone efficiency, so it's no surprise that Jackson has scored at least seven times in each of the past three seasons. He's always a threat to score three touchdowns in a game, regardless of the opponent.
And that Week 1 opponent—the Carolina Panthers—is a tough one. There are a couple reasons to not shy away from Jackson, though: the cost and expected usage. Jackson is just $5,900, which is less than players like Marques Colston, Michael Crabtree, and Victor Cruz. His difficult matchup is priced into his salary.
Second, the quality opponent is going to drive down Jackson's usage, making him all that much more valuable in tournaments. If Jackson is in few lineups and you can hit on him, that's a big advantage in large-field events.
Eric Decker vs. OAK ($5,200)
Decker's cost in both weekly fantasy and season-long has plummeted since signing with the Jets, but it shouldn't. Yes, there's a huge drop in quarterback talent from Peyton Manning to Geno Smith, but Decker is also now a No. 1 receiving option. He's going to see more than the 8.6 targets per game he saw in 2013; 10 or so is much more likely.
Decker is also an underrated athlete. He's 6'3", 214 pounds with good speed and a history of highly efficient red zone play. The Manning effect, right? Not so fast. Decker has scored at an alarming rate dating back to his time with Tim Tebow at quarterback, as well as at the University of Minnesota. He's a smart play in all weekly fantasy football formats.
Rueben Randle @ DET ($5,000)
Randle is a player whose cost is going to be low simply because he hasn't proven himself in the NFL, but he's in line to see way more targets as the Giants' No. 2 receiver. Rookie Odell Beckham hasn't impressed during camp and he's certainly not a threat to Randle's scoring chances.
Randle costs less than Julian Edelman in Week 1, but he has a juicy matchup on the turf in Detroit. Look for this one to be a shootout with Randle perhaps as likely as any player on the Giants to take one into the end zone.
Kelvin Benjamin @ TB ($4,200)
Benjamin isn't a typical smart wide receiver play at this time of the season; rookie wide receivers struggle in general, especially early in the year. And it isn't like Benjamin is a transcendent talent; he had one year of quality production at Florida State and, outside of there being good evidence that he can score with frequency, we don't really have much reason to think he's going to be a dominant NFL wide receiver.
But so much of weekly fantasy football success is about identifying usage, and Cam Newton simply doesn't have many options to whom he can get the football. Tight end Greg Olsen could play a larger role than some expect, but it's not out of the question that Benjamin will see 10 targets against the Bucs.
If that happens, you'd be paying $420 per target, which would likely be the best deal you could find in Week 1. In comparison, Calvin Johnson would need 21 targets to offer the same per-target cost, which clearly isn't happening. Will Benjamin be efficient with his looks? Maybe, maybe not, but the point is that he doesn't even really need to be all that good to return value if he's getting enough targets.
Remember to head over to DraftKings and start filling out your rosters ASAP to get into their $5 Million Guaranteed NFL Kickoff Bash!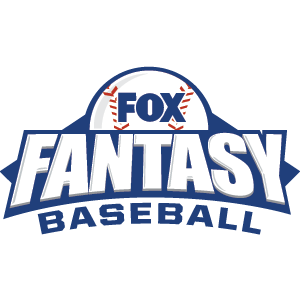 FOX Fantasy Baseball
Join or Create a Free League
Play Now!