Five Takeaways: Quarterback Edition
Amazing what can happen in a week. Last Tuesday, a healthy contingent of owners inquired on Jimmy Garoppolo's forecast. Now our mailbox is inundated with "Tom Brady: solid buy-low candidate?" questions. The answer is a big N-O on both accounts. Brady is not in danger of losing his starting gig; in that same tone, he's submitted one solid outing versus four ho-hum affairs. Besides, last night's victory comes with a caveat. Andy Dalton and Marvin Lewis in a prime-time road game? Pretty sure Drew Bledsoe – like 2014, 42-year-old Drew Bledsoe – could have led the Pats to a W in Foxborough. Keep an eye on Brady, but at the moment, the man doesn't justify a roster spot.
Since most of the comments in our direction concern quarterbacks, this week's takeaways will strictly focus on the NFL's cannons:
1. Pick up and play Eli Manning this week…
…if only for his rendezvous with the Eagles, a defense that has been torched by such prominent arms as Chad Henne, Kirk Cousins and Austin Davis, the latter which posted 375 yards and three touchdowns in Week 5. No surprise, then, that Philadelphia is ranked last in points surrendered to fantasy field generals.
To his own credit, Manning has bounced back from a stumble out of the gate, connecting on 70.1 percent of his passes in the last three games for eight touchdowns and just one pick. Also encouraging is the arrival of first-round selection Odell Beckham Jr., who turned in a stunning NFL debut with 44 yards and a touchdown in Week 5's conquest over the Falcons. With a suddenly-potent receiving corps at his disposal, Manning – available in 37 percent of FOXSports.com Fantasy Football leagues – is a must-start against the Iggles' decrepit secondary.
2. Time to drop Cam Newton
The former Heisman winner has made strides in efficiency. Entering 2014 with a three-year average of 14 interceptions per season, Newton has tossed just one pick heading into Week 6 (albeit with two lost fumbles). Alas, what's made Newton a fantasy gem is his contributions on the ground. From 2011 to 2013, Newton found the end zone 28 times via rushing attempts, a mark only bettered by Marshawn Lynch and Adrian Peterson in that span. Coupled with over 2,000 rushing yards, Newton's scurrying prowess made him a fantasy force.
Unfortunately, a host of injuries has limited Newton on the soil this fall. The Carolina QB has only 42 rushing yards this year with zero trips to pay dirt. This is partially by intention: to keep their signal caller upright, the Panthers have featured less designed run calls for Newton. However, the upshot of this plan has rendered Newton as a game manager, standing in at 24th in fantasy points over the past month at his position. Tough upcoming matchups against Cincinnati and Seattle won't help his cause. Send Newton to the waiver wire in standard leagues.
3. Drew Brees owners should be concerned
Tampa is awful. Like "Little Giants BEFORE the Madden Bus showed up" awful. That Brees connected on just 61.4 percent of his throws with three turnovers against the Bucs is more than bewildering.
This is far from a one-game aberration. Through five weeks, Drew Brees ranks 14th in Total QBR. Worse, primary target Jimmy Graham suffered a shoulder sprain, and while it's not expected to keep the All-Pro tight end sidelined, working with a battered performer will not facilitate a quick turnaround for Brees.
Not to say Brees has been a train wreck, as he ranks ninth among quarterbacks in average fantasy output and, thanks to playing all five games, seventh in total points. Yet Brees, at least compared to his historical dividends, is clearly not the player that owners envisioned when making him the second selected quarterback in drafts this season. If proprietors could get anything of face value – and with Brees' name recognition, that's a high probability – it's a deal that warrants consideration.
4A. Is Kyle Orton worthy of a waiver-wire bid?
No. Thanks for asking, though.
Don't laugh: the amount of Orton-related questions in our Sunday chat was astounding, and frankly, terrifying. After throwing for over 300 yards against a stout Lions defense, I can only image the wave heading in our direction.
As much as the Neck Beard and Buffalo are a match made in pigskin heaven, the Bills take on a Patriots defense that is conceding the fewest fantasy points to quarterbacks in 2014. There is one positive from the transition to Orton, and that's the stock of Sammy Watkins. The rookie wideout was targeted 12 times, and should continue to see a heightened workload.
Speaking of Buffalo…
4B. Jim Schwartz is the real-life Uncle Rico
Schwartz getting carried off the field was just like New England's touching tribute to Devon Still's daughter. And by "just like" I mean "totally not." Nice to know he's not living in the past or anything. I'm sure Schwartz was sitting around after the game muttering, "How much you wanna make a bet I can throw a football over them lockers?… Yeah… Coach woulda put me in fourth quarter, we would've been state champions. No doubt. No doubt in my mind."
5. Zach Mettenberger will be under center soon rather than later
Poor Jake Locker – which I believe is how his name is listed on the Titans' website – can't stay healthy, and, call me crazy, but I don't think a guy rocking a ponytail is a viable option under center. All of which opens the door for Mettenberger. The LSU product had a stellar training camp and preseason, and his style and approach fits more in line with Ken Whisenhunt's offensive scheme than Locker's technique. For those in two-QB formats or dynasty leagues, Mettenberger deserves a bench spot and could provide an immediate harvest once he takes over the Tennessee reins.
Joel Beall is a writer for FOXSports.com and WhatIfSports.com, and is the host of the Fast Break on FOX podcast. He lives with a Golden Tee machine and a jump shot that's broken. Reach Joel on Twitter @JoelMBeall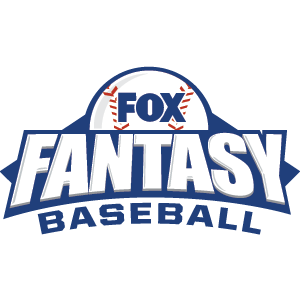 FOX Fantasy Baseball
Join or Create a Free League
Play Now!