Five takeaways from Week 5 action
"You're not, you're not good, Al. You stink." Serendipitously, this moment in Caddyshack was on TV immediately following Matt Schaub's historic performance last night. Is "historic" the word I'm looking for?
It's easy to pile on Schaub today after the Houston quarterback's latest football faux pas (19-for-35, 173 yards, three interceptions). Since its Monday morning and I'm still foggy from the weekend, let's go ahead and do that.
The multitude of passes to the wrong team, four of which have been housed, is not my primary concern with Schaub. It's the startling amount of incompletions. In his last four games, Schaub is hitting only 60.4 percent of his intended targets. Protracted to the rest of the fall, that figure would be the 33-year-old's worst completion percentage since taking over the Texans' reins in 2007. Moreover, the injuries suffered by Schaub over the years have taken their toll on his strength, evidenced in a career-low 6.44 yards per completion.
In truth, this regression was present in 2012. Schaub's totals look solid (4,008 yards, 22 touchdowns, 12 interceptions), but closer examination reveals two single-game contests were the catalyst for this line. Subtract Schaub's record-day versus Jacksonville (527 yards, five scores) and a strong display against a susceptible Denver secondary (290 yards, four touchdowns), those numbers plunge to a more modest output of 3,191 yards (227.9 yards per game), 13 scores and nine picks.
Proprietors of Houston wideouts should not fret. If/when Schaub is removed from the starting role, backups T.J. Yates and Case Keenum can more than adequately fill-in under center. Although both lack powerful cannons, their accuracy will negate these woes. Perhaps more importantly, the values of Arian Foster and Ben Tate are skyrocketing, as Houston, already a ground-first offense, will amplify its reliance on this duo until its quarterback problems are resolved.
As for Schaub…he was a fantasy friend in the 2009-10 seasons, but his flame has been slowly dimming for quite some time. If he endures as Houston's starter, even in deeper leagues, he's nothing more than a bye-week replacement.
Of course, he does have Jacksonville twice on the upcoming slate. So he's got that going for him, which is nice.
Five takeaways from Week 5:
Willis McGahee is a top-20 RB
At first glance, an unexceptional 2.8 yards per carry against a so-so Bills defense is not reason for rejoice. However, two positive takeaways from McGahee's Thursday night outing:
1. He handled his first workload since suiting up in brown and orange with 26 attempts (including a touchdown).
2. With Brandon Weeden back, Cleveland's hopes of soaring through the air are kaput, making McGahee the catalyst for the offense.
Cleveland's stout defense and burly front line should also prove conducive to endeavors on the terrain. McGahee does not add much in the receiving arena, hurting his value in PPR leagues, but is a must-start against an exploitable Detroit rushing attack, one that's surrendering the sixth-most fantasy points to backs in 2013.
No committee situation in Green Bay
If there was ever a time to divide Eddie Lacy's touches, it would have been on Sunday, as Lacy was returning from a concussion. Instead, the Alabama product collected 23 carries for 99 yards against the Lions, versus just three rushing attempts by Johnathan Franklin. The Packers travel to Baltimore to face a Ravens defense holding adversaries to 3.4 yards per attempt, fifth-lowest production in the NFL, but envision Lacy to be a central component in Green Bay's game plan.
Rams receiver roulette
You try not to extrapolate too much from an individual contest. This view is particularly valid when the Jaguars are involved.
Nevertheless, the most interesting tidbit deriving from the Jacksonville-St. Louis tilt, other than the Jags somehow scoring 20 points, was the pass distribution amongst Rams receivers. Ten players received at least one target, with Austin Pettis, Lance Kendricks, Tavon Austin and Chris Givens the focus of five or more Sam Bradford aims. Yet no receiver surpassed the 50-yard plateau or hauled in five catches.
Bradford, like Drew Brees before the emergence of Jimmy Graham, has a penchant for spreading the love around in his offense. (That will be the only time you see "Bradford" and "Brees" in the same sentence.) This conception is seen in the Rams' stats through five games, with rookie Austin leading the team with 23 receptions, followed by Pettis at 22 and 20 for Jared Cook.
Austin, Givens and Pettis all have varying degrees of upside, and Cook has a shot to finish as a top-10 contributor at his position. Unfortunately, on a week-to-week basis, choosing which entity will steal the spotlight, if any, is a crapshoot.
Ryan Broyles does not warrant a fantasy roster spot
Green Bay's porous secondary and the absence of Calvin Johnson presented a platform for Broyles to fulfill his sleeper expectations. Alas, Broyles added little of substance, snagging two balls for 22 yards. Coupled with his no-show last week, the second-year man out of Oklahoma is simply an ancillary factor in the Detroit passing game, a sentiment reflected in Broyles accounting for just five of Matthew Stafford's 125 completions. He may emerge with an occasional praiseworthy contest, but he lacks the consistency to earn the trust of fantasy owners.
R.I.P. David Wilson 2013 Fantasy Campaign
By God, we tried to keep our conviction in him, and it appeared that our faith was finally rewarded after Wilson found the end zone for the first time all season. Unfortunately, a neck injury shelved Wilson for the rest of the game, bequeathing a final fantasy day of five carries for 16 yards and a score. For those seeking a bright spot, Wilson appears to be relatively fine and plans to play in Week 6, and Brandon Jacobs was not strong in substitution on Sunday. Conversely, his opponent will be a Chicago Bears resistance that's allowing less than 100 rushing yards per game and has notched as many fumbles as trips to pay dirt.
He still warrants a roster spot, but rewarding aspirations of a premier rotisserie back waved bye-bye to Wilson owners.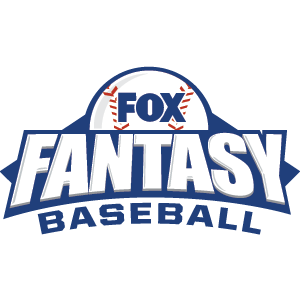 FOX Fantasy Baseball
Join or Create a Free League
Play Now!