Five fantasy football takeaways from Week 3
Let's break down five of the biggest fantasy football takeaways from Week 3 of the NFL season:
Boom or Bust
Week 3 of the fantasy football season was the ultimate boom or bust week. There were a ton of points available out there, with multiple receivers absolutely going off. If you had some combination of Julio Jones, A.J. Green, Steve Smith, Keenan Allen or Larry Fitzgerald, you know exactly what I'm talking about.
But on the flip side, if you had Marshawn Lynch, Jeremy Hill, Tyler Eifert, Torrey Smith, Andre Johnson or Chris Ivory, you were looking at a goose egg or something awfully close to it. Boom or bust.
With the sample size from this year growing a little larger, we can start to identify trends and see what's real and what's a fluke. Just don't overvalue one week performance, one way or the other.
Tyler Eifert, for example, is going to be just fine. He'll get his red zone targets, and remember, he had a touchdown catch overruled and called back. He was great the first two weeks, and you should keep trotting him out. A really poor performance, like WR Mike Evans had last week when he scored zero, can quickly turn into a strong showing the very next week.
Don't overreact. It's one week, and it was a wild one.
Timeshare changes
Jeremy Hill, LeSean McCoy, Alfred Morris, C.J. Anderson, Tevin Coleman and Bishop Sankey owners? Have a seat. Seems like we have some bad news for you, and we'll go right down the line.
After coughing up two fumbles in Week 2, Bengals RB Jeremy Hill played just 26 snaps to Giovani Bernard's 51. It certainly seems like he's on the wrong end of the timeshare for now, as the Bengals are slowly realizing their run game is more explosive with Bernard and he's far superior in the passing game. There will be weeks where Hill will be used to salt the clock away, but it's easy to see Bernard getting the better fantasy stats the rest of the way thanks to his receiving ability and lack of weaknesses.
Bills RB LeSean McCoy had 11 carries for just 16 yards, despite the Bills walloping the Dolphins. McCoy is still struggling with a hamstring injury, and given how good Karlos Williams has looked with his carries (12-110-1 against MIA), the Bills may seriously consider resting McCoy a week or two until he's back to full strength. Williams is now firmly in the Flex discussion, while McCoy will need to be monitored closely all this week. There's no doubting who the better runner is right now.
Redskins RB Alfred Morris fell far in drafts for exactly this reason: Matt Jones can really play, and the Redskins are going to be playing from behind a lot. Morris's complete inability in the passing game is going to leave him glued to the bench quite often, even if Jay Gruden keeps insisting that he's the lead back. Jones is more explosive and more versatile, and both sat against the Giants when the Redskins were in catch-up mode. Unless Washington can get ahead, Morris is going to have a hard time getting all the carries he needs to be start-worthy in PPR leagues. The more losses that pile up for Washington the worse it might get; Jones is the future, not Morris.
For the third straight week, C.J. Anderson and Ronnie Hillman essentially split touches 50-50. While Anderson's evaluation for a head injury that caused him to miss a small portion of the game may have contributed to this, it's becoming tougher to think this is anything but a true timeshare situation. Neither Anderson (8-18) or Hillman (7-13-1) had any success against Detroit. If you took Anderson in the first round of your fantasy draft, you're probably hurting right now. He's no more than a low-end RB2 until the Denver run game gets established and he starts to hold off Hillman for carries.
For a while it looked like Tevin Coleman had his grip on the Falcons starting RB job, but a rib injury suffered last week opened the door for Devonta Freeman, and boy, did he run right through it. Freeman ran incredibly hard, putting up a crazy 30-141-3 on the ground while adding in 5-52 through the passing game, which has always been a strength of his. It would be a surprise if the Falcons didn't give Freeman the majority of the carries for at least a few weeks after such a dominant performance against a Dallas run D that had just shut down DeMarco Murray and company completely.
As for Titans RB Bishop Sankey? Ken Wisenhunt hates you, fantasy players. The Titans gave Antonio Andrews 12 carries, Dexter McCluster 5 carries, Sankey 5 carries and Jalston Fowler 4 carries. Yuck. Go ahead and avoid the four-way running back split going forward, which oddly enough didn't even include Terrance West, who played well in Week 1. This is more of a mess than anyone imagined.
Big Ben goes down
One of the best offenses for fantasy purposes was dealt a painful blow when Ben Roethlisberger injured his knee. Big Ben's projected timetable is still unclear, but he's out indefinitely for now. While he should be able to return at some point, you'd imagine Roethlisberger will miss at least the next four weeks with a bone bruise and MCL sprain.
No one stands to benefit from this. Antonio Brown probably takes the biggest hit, as his days of being fantasy's best and most reliable receiver might be numbered with Michael Vick under center. Brown will still get his and still be targeted quite often, but the downgrade from Roethlisberger to Vick is a massive one, obviously.
The Steelers will lean on Le'Veon Bell in the meantime, and he looked pretty good in his return from suspension against the Rams. Bell will face more crowded boxes than he would have with Roethlisberger, though, and his work in the passing game will take a hit as well. He'll also be in scoring position with less frequency, one would think, which hurts his overall appeal. The volume of work may increase, but that's really the only positive.
Is Vick worth a look if you're a Roethlisberger owner? It depends who is out there. I'd rather have Marcus Mariota or Tyrod Taylor, for example, but if your best option is Blake Bortles, for example, I'd go with Vick in that case. He'll still add some value with his rushing, as he had 69 yards and 39 yards on the ground in two games with the Jets last year. Just keep your expectations very low: this isn't the Vick of yesteryear. He's a low-end QB2, despite playing in a great offense.
As for Roethlisberger, don't cut bait. He's an elite quarterback when he's on the field, and he could very well return in time to help you down the stretch and in the fantasy playoffs. It's hard to stash an injured player, especially one the bye weeks roll around, but you're probably going to have a rough time winning your league with free agent fodder at QB. Stash him, and hope for a quick recovery.
Punting QB
While we're on the topic of quarterbacks, let's talk about punting the QB position for DFS. This week showed once again that it can pay off, just so long as you choose your punt correctly. If you went with Nick Foles, as I did in quite a few leagues, you got punished. Despite the high point total and Pittsburgh's awful pass D, Foles stumbled and bumbled his way to an awful showing, aided by drops and an overly conservative game plan.
It's easy to get burned when punting, but more often than not, it seems to pay off. If you went with someone available for less than $6000 like Bengals QB Andy Dalton (383 passing yards, 4 total TD), and loaded up with guys like Julio Jones with the savings, chances are you were in the money big time. Joe Flacco (362-2), Marcus Mariota (367-2) and Josh McCown (341-2) were all similarly cheap and provided similar or better production than guys like Andrew Luck, Matt Ryan, Peyton Manning and Russell Wilson.
Is it scary? Absolutely, but punting quarterbacks is the easiest way to find value and save money for the rest of your lineup.
Hot waiver wire
Here are this week's top waiver wire pickups, in order:
QB: Marcus Mariota, Ryan Fitzpatrick, Michael Vick, Josh McCown
RB: Karlos Williams, Lance Dunbar, Thomas Rawls, Bilal Powell
WR: Rishard Matthews, Leonard Hankerson, Cecil Shorts, Ted Ginn Jr., Kenny Britt, Bennie Fowler
TE: Crockett Gilmore, Gary Barnidge
D/ST: ARI D, PHI D, OAK D, SD D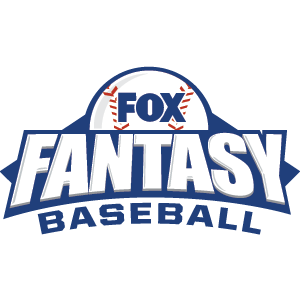 FOX Fantasy Baseball
Join or Create a Free League
Play Now!