Fantasy player spotlight: Tony Romo
While scanning the rankings of my esteemed FOXSports.com colleagues earlier this week, I noticed some disparity on one of my favorite fantasy quarterbacks — the never-boring, Cabo-visiting, extra point-fumbling, Jessica Simpson ex, Tony Romo.
I have Romo ranked fifth at the position (31st overall), while Mike Harmon has him seventh (48th overall) and both John Juhasz (41st overall) and Roger Rotter (69th overall) have him eighth. That might not sound like a big gap, but it's the difference between Romo being a top-level starter or a second-level one.
I decided to do a little research and deeper analysis to see if I was being too optimistic about Romo. Here's what I came up with.
The Numbers
Romo missed three games in 2008 with a broken pinky, so don't be alarmed by his No. 12 ranking in passing yards. On a per-game basis, he ranked fifth with 265.2 yards per outing, and his pair of TDs per game ranked him third behind only Drew Brees and Philip Rivers.
Also, Romo threw the ball nearly 35 times per game with a strong 7.7 yards per attempt. The Cowboys like to throw a lot, and they throw it downfield. Don't worry about the team changing its basic focus — they have a solid trio of running backs, but the Cowboy offense is built around Romo.
Also, remember that in 2007, he threw for 4,211 yards and 36 touchdowns, and most people were drafting him as fantasy's No. 2 QB last year. The only real difference between those two seasons was the three missed games.
Romo doesn't run enough to give you anything beyond his passing stats, with 270 rushing yards and two touchdowns in almost three seasons as a starter. But with passing stats like his, that's OK.
The Supporting Cast
The new lead receiver in Dallas is former Lion Roy E. Williams, who's been a disappointment since catching 82 passes for 1,310 yards and seven TDs with Detroit in 2006. He was a flop after being traded to the Cowboys last season, catching only 19 passes in 10 games. Based on those numbers alone, he'd be undraftable in any fantasy format. He's really only had one big season out of five as a pro.
Now, Williams wants to stake his claim as a true No. 1 wideout. I'm not sure that'll happen, but most projections have him in the 1,100-yard range, with 7-8 TDs. He'll certainly improve, but I think Romo and the offense do more for Williams than he does for them. With that said, he did catch five passes for 36 yards in half a preseason game last Friday. He's still pretty good.
Jason Witten is still Jason Witten. He'll produce more than just about every other fantasy tight end again. Romo loves him, and he serves as both a productive first option and helpful safety valve.
The other wide receivers are Patrick Crayton, Miles Austin and Sam Hurd. No superstars here, and Romo will help them more than they'll help him. I kind of like Austin for a mini-breakout. Crayton isn't bad when he actually catches the ball.
Running backs Marion Barber, Felix Jones and Tashard Choice are all adept at catching the ball, which is a nice benefit to owning Romo. The explosive Jones, in particular, is a breakaway threat now that he's back from an injury-shortened rookie season. It's nice to have a fantasy QB when one of his RBs breaks off an 80-yard touchdown after catching a screen pass.
The T.O. Factor
There are two schools of thought on Terrell Owens' predictable departure from Dallas. The first is that, no matter how much of a knucklehead he is, elite receivers are hard to find. Also, as Mr. Harmon said to me, "As big a pain as Owens might have been, he delivered in the red zone. Will Williams?" It's a good point.
The other school is that Romo will be better off without Owens yapping in his ear all the time, which has been pushed by people such as SI's Peter King and former Raider quarterback Rich Gannon. So far in the preseason, Romo has been successful while spreading the ball around. The preseason should never be your only factor in judging anything (except the stupidity of teams charging full prices for games featuring no-name players), but maybe there's something to learn here. Like the thinking of …
The Coaching Staff
Spreading the ball around is nice and all, but when we start talking about creating a much faster tempo, it's an entirely different proposition.
In last Friday's game against the Titans, Romo completed 18-of-24 passes for 192 yards in two quarters to seven different receivers. That is some high-octane stuff. Head coach Wade Phillips said before training camp that he wants the Cowboys to be in the top 10 in the league in rushing, but when they finished second in the league with 28.4 points per game in 2007, they ran the ball 44.1 percent of the time and finished 17th in rushing. I'll believe Phillips' plan when I see it in action. In the meantime, I get the feeling that Cowboy games will look a little bit like track meets.
The Jessica Simpson Factor
Romo's career took a bad turn when he started dating that airhead. Now he can focus on the numerous single women in Dallas instead of getting distracted every time he sees his picture on the cover of People magazine. Oh, and he can concentrate on football, too.
The Verdict
Everything is a leap of faith at this point, right? Owens' absence is a concern, but the hint of a faster-paced offense outweighs it for me. Right now, I'm keeping Romo at No. 5 among fantasy quarterbacks, and I'd be really happy to own him in any fantasy league. I think he'll outplay his typical draft position.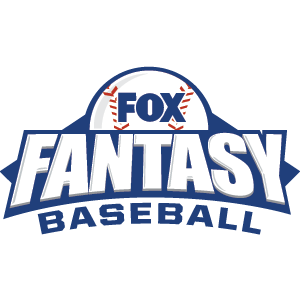 FOX Fantasy Baseball
Join or Create a Free League
Play Now!