Fantasy impact: Anthony Gonzalez's knee injury
I heard the news quickly at the sports bar I was watching all the games Sunday, and it was the same place I heard about what had happened to Indy's Anthony Gonzalez.
"My No. 2 receiver already went down," one fan sitting near me groaned. "This is gonna be a bad year already, I can feel it!"
Of course, Gonzalez is no Tom Brady. When Brady went down in Week 1 last week, that was a season killer for most people. That's not something you can bounce back from too easily. The loss of Gonzalez, on the other hand, is a lot easier to live with. Sure, I know you don't wanna be in that situation, but you have options here, folks. Trust me.
The Implications
First, let's talk about who this benefits and who this hurts. The obvious answer, of course, is Reggie Wayne. Not that Wayne needs too much help. I mean, the guy just went for 162 yards and a score on 10 receptions. That's not gonna happen every week, but without a legitimate No. 2 guy around him, he's gonna get all kinds of looks each week. He obviously benefits the most.
The next guy in line is Indy's No. 3 receiver, Pierre Garcon. The second-year player out of Division III megapower Mount Union caught three passes for 25 yards after Gonzalez left the game. If he gets the starting nod next week, like I imagine he will, he could get as many as 7-8 looks. He may be worth a waiver wire play and a Flex start in deeper leagues.
I don't think it helps Dallas Clark owners all that much. Sure, maybe a little, but Clark's a top-five tight end already, similar to Wayne at his position. How much more can someone like that truly improve? He had four catches for 39 yards Sunday, but typically expects to have double those numbers most weeks. If he goes for 6-7 catches for 70-80 yards most weeks, you're gonna be as happy as you always have. The loss of Gonzalez may make you just a little more confident that Clark will get those looks, but you're still gonna play him one way of the other.
Nobody else on the Colts really benefits all that much from this injury. Joseph Addai and Donald Brown are still gonna get all the same touches they normally would, and Peyton Manning's gonna keep throwing the ball the same amount of times, albeit a couple more times to Wayne and Garcon. Nobody else is worth a fantasy play, so there's no reason to worry about the Colts you have sitting in your lineup. This injury only effects a possible play of Garcon you wouldn't normally use. The rest of those guys are being started week in and week out anyhow.
Possible Pickups
Here's where things get fun. When you lose a receiver like Gonzalez, who's being started in virtually every league out there, you need to find someone you think will pick up the slack. And as we saw in Week 1, there were plenty of players who proved to owners that they can post some numbers for you, at least in the short term.
The first person who coms to mind is Chicago's Devin Hester. If you saw the Bears play Sunday night, you noticed how badly Jay Cutler played. But despite his struggles, Hester still had four receptions for 90 yards and a touchdown. I know he's on waiver wires all over the country, because I've been picking him up in several of the leagues I'm in already. He's easily the team's No. 1 receiver, and with the number of times the Bears will be throwing the ball this season, and with his big-play ability, you have to like what Hester can give you.
I don't know if he's gonna do this every week, but Patrick Crayton looked terrific against the Bucs in Week 1. Tampa, of course, is not the same defense it used to be when Derrick Brooks, Warren Sapp and John Lynch were running rampant, so those numbers are probably a little skewed. However, when someone scores 135 yards and a touchdown, you're forced to take notice. You have to roll with the hot players sometimes, and Crayton isn't a flash in the pan. He's done this before.
If you have a bit of a gambler's mentality to you, then perhaps you'd like to take a chance on Tennessee rookie Kenny Britt. This kid's huge, which means he's gonna be a terrific red zone target most weeks. Kerry Collins showed he has no problem going to him in big situations too, as Britt caught four passes for 85 yards, numbers which I'm sure are only going to get better the further we go into the season.
Another guy I like is Miami's Davone Bess. He's someone who's gone virtually untouched in most leagues around the country, but he could very well be Chad Pennington's favorite target right now. Bess led the Dolphins with seven receptions for 57 yards in their loss to Atlanta and should be getting that many looks most weeks. He's got the tools to be a big playmaker and someone who can really help your team over the long haul.
So, you can see there are plenty of ways to go with this. It's by no means a killer loss, so don't panic yet. After all, it's only Anthony Gonzalez. Until this season, he wasn't even a starter in this league and he's never been a guy who was going to get you 10 catches for 150 yards in any one week. These kind of guys sting a bit, but you'll be fine. Keep him on your roster, pick up one of these other guys for the next 4-5 weeks and see how life treats you at that point. If you're 0-6 on the other end, then I'll take my medicine and admit I was wrong! But when Hester goes for 90 yards and a score a couple more times, then you can put that referrel check in the mail for me!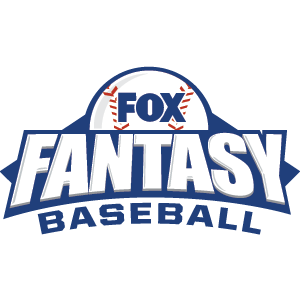 FOX Fantasy Baseball
Join or Create a Free League
Play Now!