Fantasy impact: Advice for McNabb owners
I really sympathize with Donovan McNabb owners who are left wondering about his injury status.
Probably because I am a McNabb owner myself this year. No worries, though. I'll review some potential replacements shortly.
McNabb was speared in the back with a helmet as he rushed for a touchdown in Carolina in Week 1, and I first thought it was some kind of spinal injury as he was writhing in pain in the end zone. Turns out it was a cracked rib. Despite not passing for very many yards in Week 1 since the Eagles had short fields to work with all day long, the two passing touchdowns and rushing score McNabb amassed before departing with an injury made for a fine fantasy outing in most standard scoring formats.
McNabb stil hasn't been definitively ruled out of Sunday's game against the Saints, but I'd be really surprised if the Eagles rush him back from injury so early in the season. But since Michael Vick is suspended through Week 3 (and probably wouldn't be a decent fantasy option even if he could play), Kevin Kolb will probably start and will certainly need to get his throwing arm ready if the Eagles have any hope of keeping up with Drew Brees in Week 2. Can he?
We didn't see much throwing from Kolb against the Panthers since the game was already well in hand. He only attempted a total of 34 passes in his two seasons with the Eagles before this year, so we don't have a whole lot to go on here. Kolb did run the offense pretty well during this past preseason. He completed roughly half of his passes and threw for about 100 yards and a score in each of his two outings. Kolb will need to throw the ball in Week 2, but the best strategy to employ against the Saints may be to run the ball and control the clock, which would keep Brees and that lethal offense off the field for as long as possible. That's why I think Brian Westbrook's value may be a little higher than it normally is this weekend. Unless the Eagles fall behind by multiple scores, they're going to run the ball early and often. There's no way Andy Reid will want to get into a scoring contest with the Saints when he's starting his backup QB.
As far as guys who you may want to pick up in place of McNabb? I'd listen to arguments for starting Kolb, but even though the Saints secondary is somewhat shaky, it's a risky play at best. I'd only advise a move like that if you're in a real bind and have no backups on your roster at the moment since I have to believe the backup you already do own is a better spot play than Kolb. Looking in other directions, though … how about Joe Flacco? He's still on a few waivers wires since he was was overlooked for playings in an offense that struggles to air it out. But he's coming off a career-high 307-yard, three-touchdown performance against the Chiefs and gets to face a Chargers defense which will be coming off a short week following their Monday nighter against the Raiders.
Would you consider taking a shot with Brett Favre? Yes, he wasn't much of a factor in the Week 1 win over Cleveland, but he'll get to face a Lions defense which was humiliated by Drew Brees last Sunday. Favre may not need to throw too often, but I have a hard time believing he won't better his Week 1 output this time around.
Hang in there though, McNabb owners. No need to hold a candlelight vigil just yet. My guess is he'll be back in a few weeks and ready to rock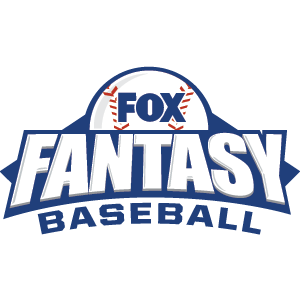 FOX Fantasy Baseball
Join or Create a Free League
Play Now!