Fantasy Football Week 8 Studs and Duds – Roethlisberger's record setting day
Lost in all the New York Jets' jokes and Chuckle Hut-approved one-liners was the fact Kyle Orton is now averaging 282 passing yards per game with nine touchdowns and only three interceptions in his first four starts since taking over for EJ Manuel.
Still, when I mentioned Orton's efficiency on Twitter, the message was met with expected resistance and disbelief:
@FOXSportsFowler @NFLonFOX If you have Orton on your fantasy team, you have already lost for the season

— Daniel Purvis (@DanielPurvis4) October 26, 2014
Who tf starts Kyle Orton tho? RT @FOXSportsFowler: Kyle Orton 9-17 passing for 177 yards with THREE TOUCHDOWNS That's good #FantasyFootball

— honeybadger (@sethmower) October 26, 2014
Worth noting "tf" does NOT stand for "tasty fondue"
In Week 8, Orton – who was once benched in favor of Tim Tebow in Denver – finished 10-17 passsing for 238 yards with four touchdowns (34.1 fantasy points) to four different receivers – Robert Woods, Sammy Watkins, Scott Chandler and Lee Smith. It was Orton's first four-touchdown game since November 14, 2010 when he completed 22-34 passes against the Chiefs as the quarterback of the Broncos.
Running back Anthony Dixon finished with a team-high 22 carries, but only managed 44 total yards. If the rushing game struggles without Fred Jackson and C.J. Spiller (was he helping?), look for Orton to be forced to throw more often the rest of the season.
Like the 2014 NY Jets, Orton is the easy target and punchline because of his past, but in the present he's flirting with QB1 fantasy potential when it comes to average fantasy points per game. Crazier fantasy football scenarios have presented themselves over the years. Remember when Jon Kitna was considered worth the gamble?
Ben Roethlisberger – 56.9 fantasy points
We have a new clubhouse leader for fantasy football points scored in a 2014 game. Big Ben racked up nearly 300 passing yards with four touchdowns in the first half against the Colts. He finished with a franchise record 522 passing yards with a franchise record six touchdowns. Roethlisberger connected with nine different receivers with Antonio Brown (133 yards – 2 TD), Heath Miller (112 yards – TD) and rookie Martavis Bryant (83 yards – 2 TD) pacing the team. Roethlisberger is also the only quarterback in NFL history to pass for 500 yards in a game twice during a career. Bill Brasky attention on Twitter is warranted.
Also, it's the first time Heath Miller has eclipsed 100 receiving yards in a game since December 2009 (vs. Packers).
Tom Brady / Brandon LaFell and Rob Gronkowski – combined for 115.5 fantasy points (PPR)
Since the Kansas City loss and heavy media criticism the following week, Tom Brady has thrown 14 touchdowns with no interceptions and is also still married to a Victoria Secret supermodel. The Patriots are 4-0 during that stretch. Brady averaged 11.5 fantasy points per game during the first four weeks of the season, but has averaged 34 fantasy points per week over the last four games.
LaFell had 19 receptions heading into Week 8's game against the Bears, but finished with a career-high 11 receptions on career-high 11 targets for a career-high 124 receiving yards with a touchdown.
Before he was forced to leave the game due to dehydration, Gronkowski posted his best receiving numbers since December 2011. His 149 receiving yards came on nine receptions on nine targets with three touchdowns. Yes, Gronk and LaFell caught all 20 passes from Tom Brady who finished 30-35 against the Bears.
Miami Defense and Special Teams – 29 fantasy points
We don't give a lot of digital column inches to fantasy defense/special teams, but when the Dolphins dropped 29 fantasy points on the Jaguars in Week 8, we thought we'd buck that trend. Miami's defense took two Blake Bortles interceptions back for six points, sacked him four times, blocked a field goal and held the Jaguars to 13 points. Good day at the office.
Jeremy Maclin – 42.7 fantasy points
During his 2009 rookie season, Maclin finished with two games where he racked up 140-plus receiving yards. A few years later, he set a career-high when he caught 13 of 15 passes for 171 yards with two touchdowns. That single-game personal record fell in Week 8 when he lit up the Cardinals – one of the worst defenses against the pass – for 187 yards on 12 receptions with two touchdowns.
The 42.7 fantasy points in PPR are the most by a wide receiver this year trumping Demayrius Thomas' 42.6 in Week 5 against … yup … the Cardinals.
Donte Moncrief – 24.3 fantasy points
With Reggie Wayne out due to injury, Hakeem Nicks was named the starter opposite T.Y. Hilton (Stud, again). But as it so often does, deeming a player a "starter" doesn't always equate to a heavy workload over the course of four quarters. The rookie receiver finished with 12 targets compared to Nicks' six and finished with seven receptions for 113 yards with the first touchdown of his career.
Martavis Bryant – 25.3 fantasy points
If Ben Roethlisberger can hang around a few more seasons, this guy could be special. As I suggested in my weekly fantasy football waiver wire column, Bryant is a big target that Roethlisberger has been missing since the departure of Mike Wallace to Miami. After posting 83 yards with two touchdowns against the Colts, Bryant now has 123 receiving yards with three touchdowns in two games.
Theo Riddick – 21.9 fantasy points
Two weeks ago – when Reggie Bush was hobbled the first/second/third time this season – Riddick caught five passes for 75 yards with a touchdown. In Week 8 – with Bush hobbled for the fourth/fifth/sixth time this season – Riddick caught a team-high eight passes for 74 yards with a touchdown. If Bush / Bell miss a game and/or Calvin Johnson is out for any reason, Riddick seems to be Matt Stafford's security blanket.
Mark Ingram – 24.5 fantasy points
Denard Robinson and Allen Robinson – 12.8 FP and 19.2 FP
Lorenzo Taliaferro – 20.9 fantasy points
LeSean McCoy – 21 quarters without a touchdown
Justin Forsett was limping after the game, but downplayed the severity of the injury. Just seemed banged-up

— Aaron Wilson (@RavensInsider) October 26, 2014
That is all.
Cam Newton – 5.2 fantasy points
Newton finished with 171 passing yards with no touchdown and two turnovers. Through the first half of the season, the Panthers' quarterback only has two games where he's posted 20-or-more fantasy points. Newton ranked QB5 in fantasy points scored among quarterbacks during the 2013 season.
Marshawn Lynch – 7.4 fantasy points
Three straight games with less than 10 fantasy points scored for "Beast Mode." Report surfaced Sunday morning that Lynch won't be back with the Seahawks for the 2015 season. Wilson still managed to pull out a last-second victory for coach Carroll.
Rams RBBC – 84 rushing yards – combined
Shiny new toy out of the box – Tre Mason – looked a little duller after Week 8. The rookie running back finished with seven carries for 32 yards, while Benny Cunningham and Zac Stacy combined for 44 yards on nine carries. Guess there wasn't one "hot hand" in Week 8.
Doug Martin – 27 rushing yards
He's averaging just 7.4 fantasy points per game and has failed to rush for more than 45 yards in a game this season. Trade rumors are swirling around the "Muscle Hamster" along with teammate Vincent Jackson, but in Week 8 he ranked RB48 in PPR leagues. Bills' fullback Frank Summers finished with more fantasy points than Martin. A chance of scenery may be the only thing to push Martin out of the fantasy funk he's been in this season under Lovie Smith's regime.
Three carries for five yards this week after three carries for 10 yards in Week 7. I hope this magic carpet ride isn't over for the season.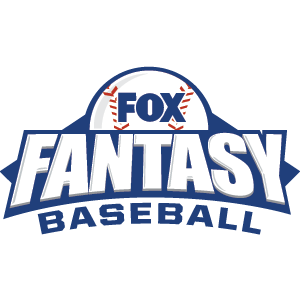 FOX Fantasy Baseball
Join or Create a Free League
Play Now!