Week 8 lineup calls: Running backs
Lineup calls: QB | RB | WR | TE | K | D/ST
It's turnaround time in the fantasy football universe.
Most of those engaged in the fantasy world will not wave the white flag, no matter how horrid the first seven weeks of the season treated them. They're working the waiver wire to unearth the latest gem and thrust themselves back into the mix.
Others (perhaps more in dynasty leagues) see the writing on the wall and have begun a grand overall to stockpile talent and draft picks for future seasons. I've seen some suspect trades occurring across our hallowed fantasyland, and I can't help but shake my head.
It's not over yet! In most leagues, you've still got seven weeks of action before the fantasy playoffs begin. Don't give away your running back for a car wash or a holiday wreath. Don't trade your QB1 to the guy who lost Tony Romo for a bag of balls. Make him dance!
Play with pride. Shuffle up the roster. Just continue to play to win. You'll feel better on Tuesday morning, regardless of the week's result.
Let's get back to the heart of the matter and unload the "Lineup Calls" for this all-important Week 8.
Top 10 Running Backs
(other than Maurice Jones-Drew, Adrian Peterson, Steven Jackson, Frank Gore, Arian Foster, Chris Johnson or Rashard Mendenhall)
Felix Jones vs. Jacksonville
Where should I begin? The Cowboys' Week 7 loss to New York certainly did not play out as many had expected (hoped?). Jones was limited to nine carries (35 yards) and three receptions (27 yards). This smallish effort followed two strong games by Jones in which he assumed the bulk of the workload in the Dallas backfield (219 total yards on 43 touches).
Jon Kitna assumes the starting role following Tony Romo's injury. That portends to a bigger workload from the running game against the 25th-ranked Jacksonville run defense and quick dump-off passes to Jones out of the backfield.
Ryan Torain at Detroit
Torain earned his second straight 100-yard game in Week 7 against the Bears. He did fumble twice and lost one, but the triple-digit yardage output cannot be ignored. Torain averaged 5.5 yards per carry against the Colts and Bears.
The third-year running back out of Arizona State is a prime play this week against the 27th-ranked Detroit run defense (138.8 rushing yards allowed per game). Torain continues to log a heavy workload against the Lions.
Jamaal Charles vs. Buffalo
Charles didn't pile up a huge yardage total against the Jaguars, but he found the end zone in the blowout win (his first since Week 1). He's logged at least 15 touches in four consecutive games, averaging 110.75 total yards per game during this period.
I'll put it this way. The Bills rank dead-last against the run. The Chiefs possess the top running game in the NFL. Charles and teammate Thomas Jones (I'll forego the lengthy analysis) run wild this week.
Chris "Beanie" Wells vs. Tampa Bay
Wells has been the second back in Arizona behind Tim Hightower, per the depth chart. However, Hightower's caught a terrible case of fumble-itis. His struggles present a tremendous opportunity for Wells in Week 8 against the 31st-ranked Tampa Bay run defense (157.7 yards per game). With Max Hall injured and Derek Anderson possibly taking the reins in Week 8, I anticipate a huge workload from Wells.
Marshawn Lynch at Oakland
Lynch has run well in two games since joining the Seahawks. He's averaged only 3.2 yards per carry, but Pete Carroll has committed to giving him a sizable workload (41 carries). Lynch and the surging Seattle offense have a tremendous opportunity this week against the sieve-like Oakland run defense (138.9 yards allowed per game).
Jahvid Best vs. Washington
When last we saw Best, he was bottled up by the surging New York Giants defensive front (47 total yards on 18 touches). Best has been effectively shut down (partially because of a toe injury) since starting the season with back-to-back two-touchdown games.
The Lions welcome Matthew Stafford back to the starting lineup this week. He'll work downfield (he'll take his chances against DeAngelo Hall with Calvin Johnson on the field), thereby affording Best running room against the 20th-ranked Washington run defense (113.9 yards allowed per game).
LaDainian Tomlinson vs. Green Bay
The resurgent, resplendent veteran tailback goes back to work out of the bye week. The second-ranked New York Jets running games lines up against the 23rd-ranked Green Bay run defense that cedes 4.7 yards per carry. If the Packers try to blitz and force the ball out of Mark Sanchez's hands, look for Tomlinson to make an impact in the passing game.
Darren McFadden vs. Seattle
McFadden turned in one of the greatest fantasy days in recent memory against the Broncos in Week 7. Alas, he was left on the bench in most leagues. McFadden gets a nod here despite a tough matchup against the Seattle run defense (second in the NFL at 77.4 yards allowed per game). He'll be active as a runner and receiver in this contest, and the third-year running back has yet to finish a game this season with fewer than 122 total yards.
DeAngelo Williams at St. Louis
Williams was slowed toward the end of the Week 7 win over San Francisco by a sprained foot. He's expected to be available this weekend against St. Louis, a defensive unit that cedes 4.6 yards per carry (tie for 23rd in the NFL).
Matt Moore was able to stretch the field (on occasion) against the 49ers. If Moore experiences any success downfield in Week 8, fantasy owners might finally see that burst from Williams that they had been anticipating.
Knowshon Moreno at San Francisco (London)
I thrust Moreno to a lofty position on this list last week, and he didn't let me down. Granted, I believed that the Broncos would have been running downhill after gaining the lead against the Raiders. I'll take the receiving touchdowns just the same.
This week, Moreno takes aim at the other Bay Area squad in London (there will be no "pond" references here). The 49ers have been mediocre against the run, allowing 106.1 yards per game (14th). I suspect that the mistakes that plagued the Broncos early against the Raiders are not repeated and that playing from even or ahead versus Troy Smith allows Moreno to assume a more prominent role.
Running Back Sleepers
Mike Hart vs. Houston
As the practice week begins, there are whispers that Joseph Addai's shoulder will sideline him for this week's divisional battle against the Texans. Therefore, the former Michigan star is on the radar for a big spot against the Texans (104.6 yards and one touchdown allowed per game). Hart acquitted himself nicely in two games before the bye week, demonstrating a strong burst between the tackles.
Donald Brown may be available for this game as well after missing several weeks because of a hamstring injury. His availability would limit Hart's ceiling, but I suspect that we see a split of the workload, with Hart working between the tackles and Brown serving as an extra receiver for Peyton Manning.
LeGarrette Blount at Arizona
Blount emerged as the heir apparent to Carnell "Cadillac" Williams with a strong 11-carry, 72-yard effort in Week 7. Williams remains a superior blocker and receiver, so it's still a timeshare situation. However, Blount clearly had more burst between the tackles. This week, I'll take the 10-12 touches against the 29th-ranked Arizona run defense (141.3 yards per game).
Marion Barber vs. Jacksonville
Barber has been an afterthought in recent weeks, relegated to watching Felix Jones assume a larger share of the workload (he carried the ball 20 times in the past three weeks). I put Barber on the radar this week as a low-end spot-play and bye week plug-in against the heretofore pathetic Jacksonville defense. The Jaguars ranks 25th in run defense, having allowed 129 yards and 1.43 touchdowns per game.
Running Back Flops
Brandon Jackson at New York Jets
Jackson amassed only 58 rushing yards in Week 7 against the stout Minnesota defense, but continued his growth in the passing game with three receptions for 46 yards. Jackson has logged at least 15 touches in three consecutive games, so he warrants consideration as a back-end RB2. However, I don't expect to see much traction from the Green Bay ground game, as the Jets surrender just 90 rushing yards and 0.3 rushing touchdowns per game.
Ryan Mathews vs. Tennessee
Mathews gained 15 yards on eight carries last week against New England, but spent the bulk of the game watching from the sideline. He'll be spelled by Mike Tolbert at the goal line again, and it's hard to show much faith with Darren Sproles creeping back into the mix (nine receptions in Week 7). The Titans allow 97.7 yards per game on the ground and have allowed one rushing touchdown all season.
Cedric Benson vs. Miami
Benson has earned 81 or fewer rushing yards in all but one game this season, a strong 144-yard effort against the run-deficient Tampa Bay defense. Despite sizable workloads, the Bengals have yet to reestablish the ground game that was paramount to the team's success in 2009.
The Dolphins limited Rashard Mendenhall to 37 rushing yards on 18 carries last week. Miami ranks 12th in run defense overall, having allowed 100.8 rushing yards per game. Fantasy owners will take the high-touch count and hope for a goal-line opportunity for Benson behind the arm of Carson Palmer.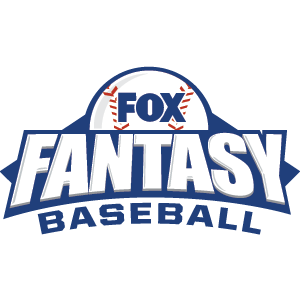 FOX Fantasy Baseball
Join or Create a Free League
Play Now!