Fantasy Football Week 7 Running Back Advice: Cowboys turn to Michael
Each week during the 2015 season, we're going to take a look at five running-back-by committee (RBBC) situations that you should keep a close eye on. Some will have big questions, while others might be noted due to their circumstances becoming clearer. We'll usually focus more on the week immediately ahead than look down the road.
And now, in alphabetical order …
Byes: Bears, Bengals, Broncos, Packers
Cincinnati Bengals
Week 6 snap count: Jeremy Hill 35, Gio Bernard 26
Hill may have outsnapped Bernard, but he was clearly less effective on a per-play basis, and Hill had 10 of his 16 carries on the final three drives when the Bengals had a big lead. When the Bengals return to action at Pittsburgh in Week 8, Hill will again be in flexville, as he's going to remain inconsistent. Gio is clearly the top dog, despite occasional statistical game-flow issues like the one in Buffalo that got him just nine touches.
Cleveland Browns
Week 6 snap count: Duke Johnson 33, Isaiah Crowell 28, Robert Turbin 18
Who doesn't love a three-man committee? Oh, right – everyone reading this. Johnson's flexy fantasy status is probably safe since he's the pass catcher of this group, but how can you consider starting Crowell or Turbin since they're sharing the same part-time job?
Dallas Cowboys
Week 6 snap count: Bye
We'd have added the Week 5 counts, but they don't matter because IT'S CHRISTINE MICHAEL TIME! Michael, who was acquired from Seattle before the season, got first-team reps last week, and appears set to start over Joseph Randle against the Giants. The 220-pound Michael is a talented, downhill runner, but didn't endear himself to his coaches in Seattle because of fumbles and missed assignments. They didn't mind shipping him out of town, which is why you shouldn't get TOO excited about his immediate fantasy prospects.
Michael is owned in 18.4 percent of FOXSports.com leagues, and I'll be starting him in a couple of spots this week. With a dozen carries, he can be productive, even with QB Matt Cassel encouraging the Giants to load up against the run. He'll share snaps with Randle and Darren McFadden, which is why a dozen carries sounds about right.
Kansas City Chiefs
Week 6 snap count: Charcandrick West 43, Knile Davis 19
Good for West, right? Well … maybe. Davis got 11 snaps to West's eight in the fourth quarter, and West may have damaged his status by fumbling in Minnesota territory with four-and-a-half minutes remaining in the game. Kansas City Star beat writer Perez A. Taylor wrote Sunday that it "it will be a mystery if they don't start incorporating more of the downhill running" that Davis does well. I still prefer West to Davis, but not quite as much as I did last week. West should be just outside of RB2 territory his week, with Davis as more of a low-end flex until we see some production.
San Diego Chargers
Week 6 snap count: Danny Woodhead 50, Branden Oliver 27, Melvin Gordon 15
Fumbling rookies don't make coaches happy, Melvin Gordon. Gordon fumbled for the second time – and lost his first – with 6:11 remaining in the first half against the Packers and never saw the field again. Head coach Mike McCoy addressed the situation on Monday:
"We've got to eliminate (the fumbles). We told him today (and) we told him yesterday during the game what he's got to do. He can't put the ball on the ground. There's a lot of other players that have been successful that have started their careers the way he has putting the ball on the ground, so we've to eliminate it. He understands (that). We let the whole entire football team know our opinion on that and we'll go from there."
Maybe they'll get Gordon back in the saddle quickly against the Raiders, but unless the bye week was hurting me I'd look to bench him, as a majority of the workload (as he had in Week 5) seems unlikely. Woodhead is RB2-worthy, and Oliver was probably just a "we're mad at Gordon" replacement.
Others of note:
Arizona Cardinals: Wondering when you should start Andre Ellington? He played on nine snaps against the Steelers. CJ2K is still the man, with David Johnson as his primary sidekick. You can cut Ellington anytime – maybe he'll get more involved, but how long do you want to wait?
Denver Broncos: Ronnie Hillman and C.J. Anderson split the team's 84 snaps right down the middle, and Hillman was the far more productive runner with 100 yards on the ground. If CJA owners want a silver lining before giving up, it's this: He got six carries to Hillman's two on the game-winning overtime drive. Yay?
Green Bay Packers: With a healthier ankle, Eddie Lacy will probably carry more than four times in Week 8, but this committee isn't going away.
New England Patriots: Tough week for Team Dion, as LeGarrette Blount carried 16 times for 93 yards and a score while adding a receiving touchdown. Lewis outsnapped Blount again (39-29), and should get the ball more against the Jets this week.
New York Giants: I'm done trying to figure out how the Giants will use Shane Vereen. No idea what they'll do with him against the Cowboys.
Tennessee Titans: I want to like Antonio Andrews more, but can't as long as this remains a three-way quagmire. Andrews has 16 carries over his last two games.
Washington Redskins: Alfred Morris keeps getting game flowed out of fantasy relevance, or at least that's what I keep telling myself. He's actually playable this week against the subpar Bucs' defense.
(Snap counts courtesy of NFL.com's Game Books.)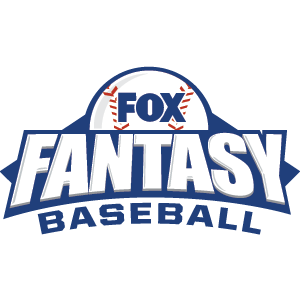 FOX Fantasy Baseball
Join or Create a Free League
Play Now!