Week 7 lineup calls: Wide receivers
Lineup calls: QB | RB | WR | TE | K | D/ST
Fantasy owners have given every receiver available on the waiver wire a second look heading into Week 7.
There are gaping holes left in lineups across fantasyland. A number of top-tier receiving options sit down this week for their bye (Detroit, Indianapolis, New York Jets and Houston).
Additionally, a number of other players have huge question marks next to their names because of injuries and early-season inconsistency.
As such, we're reaching a little deeper in the "Sleeper" section to find prospective heroes.
Top 10 Wide Receivers
(other than Anquan Boldin, Wes Welker, Miles Austin, Randy Moss, Larry Fitzgerald, Roddy White, Brandon Marshall, Brandon Lloyd, Hakeem Nicks and Greg Jennings)
Dwayne Bowe vs. Jacksonville
Bowe rebounded spectacularly from his disappointing Week 5 effort and gave a nod to his detractors with the "Stickum" end zone routine. Bowe caught two touchdown passes from Matt Cassel and topped 100 receiving yards for the first time this season against Houston. He's on the radar this weekend against the heretofore sieve-like Jacksonville secondary (277.2 receiving yards and 2.3 receiving touchdowns per game).
Jeremy Maclin at Tennessee
DeSean Jackson started Sunday's game with a bang. Maclin became the hero following Jackson's injury. He's already surpassed last season's touchdown total (six) and is on pace to crush his reception and yardage totals. Maclin assumes the No. 1 role this week with Jackson sidelined ahead of Philadelphia's Week 8 bye. Tennessee cedes 257.5 yards and one touchdown per game to opposing receivers. The Eagles won't score a ton in this game, but Maclin will be a frequent target for Kevin Kolb.
Marques Colston vs. Cleveland
Fantasy owners continue to ponder Colston's long-term value, as the No. 1 target in New Orleans has yet to catch a touchdown pass (Drew Brees has thrown 12). Despite the lack of touchdown love to date, it should be noted that Colston has amassed a total of 45 targets to date.
The Browns have been generous against the pass (238.2 yards and 1.83 touchdowns per game) and were torched by Ben Roethlisberger in Week 6. Brees carves up the secondary and gets Colston involved in front of the home crowd.
Johnny Knox vs. Washington
Knox was one of few bright spots in an utterly confusing loss to the Seahawks in Week 6. He set new season-high marks with five receptions and 120 receiving yards against the lower-tier Seattle pass defense. Knox is on the radar (so long as Jay Cutler remains standing) against the 30th-ranked Washington pass defense that allows 310.7 yards and 1.5 touchdowns per game.
Terrell Owens at Atlanta
Owens won the award for "Most Overrated Player" in a Sports Illustrated poll of players. Add me to the list of confused scribes on this one. Owens is the fifth-most targeted receiver in the game, and amassed 31 receptions and 476 receiving yards through five games. That's not bad for a player nobody wanted. (I'll table discussions about attitude, locker rooms and such for another time.)
Anyway, Owens and the Bengals return from their bye week for a date with Atlanta, a pass defense that was handled by Kevin Kolb in Week 6 and may be without cornerback Dunta Robinson (concussion). I don't anticipate a world-beating effort from Carson Palmer, but I like my chances for a strong game from Owens against the Falcons' No. 3 cornerback.
Hines Ward at Miami
As expected, Ward benefitted from Ben Roethlisberger's return to the lineup. He posted his best yardage game since Week 1 and scored for the second time in three weeks. I don't anticipate a huge game from Ward in terms of yardage (Miami ranks 14th at 217.2 yards per game), but a high target count and red zone work make Ward a strong play.
Derrick Mason vs. Buffalo
After noting that opportunities for receivers other than Anquan Boldin and Todd Heap were few, Mason racked up a strong eight-reception, 100-yard performance in the Week 6 overtime loss to New England. He has caught three or more passes in four straight games (tied for 30th in targets for the season). The Bills rank eighth in terms of passing yardage (207.6 yards), but have ceded 11 receiving touchdowns in five games. This is a good spot at home for Joe Flacco, and Todd Heap is slowed somewhat from the Brandon Meriweather hit (neck). If Heap is unable to go, Mason's workload rises markedly.
Santana Moss at Chicago
Moss isn't an exciting option for fantasy owners, but he's consistent. Donovan McNabb continues to throw downfield to his veteran receiver. Moss has caught six or more passes in five of his six starts (he disappeared in Week 4). The Bears don't allow many passing touchdowns (three), but rank 17th in passing yardage (232.3 per game). McNabb keeps chucking in his hometown this weekend.
Steve Smith (New York Giants) at Dallas
Smith remains a beast in PPR leagues, although fantasy owners would love to see Eli Manning share some of the red zone targets with him. He's caught four or more passes in every game this season while averaging 61.7 receiving yards. Smith rates as a top-notch play this week against division rival Dallas. He caught 16 passes for 244 yards and a touchdown in two games against the Cowboys in 2009.
Patrick Crayton vs. New England
Crayton was thrust into a large role during the Chargers' Week 6 loss to St. Louis. Antonio Gates and Malcom Floyd were injured during the game (Legedu Naanee was already out), leaving the former Cowboys wideout to catch six passes for 117 yards in the failed comeback bid.
Philip Rivers will continue to air it out this week against a New England secondary susceptible to big plays, and it remains to be seen whether any of the Chargers' other three options will be available.
Former first-round pick Craig "Buster" Davis is also in line for additional targets.
Wide Receiver Sleepers
Chris Chambers vs. Jacksonville
Chambers has yet to make an impact this season, but this is a fantastic spot against the sieve-like Jacksonville secondary. Matt Cassel took a step forward in Week 6 against the Texans with three touchdown passes, and I believe that he parlays that into another big effort this week, with Chambers receiving a sizable target count.
Mike Williams vs. Arizona
Williams exploded with a big performance out of the bye week, piling up 10 receptions on 15 targets in a road victory over Chicago. Owners in need of a bye week option might turn an eye toward the former USC star. The Cardinals allow 252.2 receiving yards and 1.8 receiving touchdowns per game.
Robert Meachem vs. Cleveland
Meachem has come alive in the past two weeks, posting back-to-back four-catch games with a touchdown (106 receiving yards). The New Orleans receiving corps is difficult to sort out, but Meachem is finally posting numbers in line with draft-day expectations.
Look for Brees to celebrate the arrival of his second child with another big-time effort against the Cleveland pass defense. The Browns have surrendered 238.2 receiving yards and 1.8 receiving touchdowns per game.
Steve Breaston at Seattle
Breaston returns to action in Week 7 after missing two games because of knee surgery. He and Early Doucet will help bolster the Arizona passing attack in this important divisional game following the Week 6 Bye. The Seahawks allow 313.2 receiving yards and 1.2 receiving touchdowns per game.
Demaryius Thomas vs. Oakland
Thomas scored a touchdown in Week 6 against the Jets, his lone catch of the day (17 yards). He's on the radar in deeper leagues against the scuffling Raiders. If Knowshon Moreno can get any traction on the ground, Kyle Orton is in for a huge day. Brandon Lloyd will lock down with Nnamdi Asomugha, leaving Thomas to create matchup problems downfield.
Wide Receiver Flops
Roy Williams vs. New York Giants
Williams has been a hero in the red zone of late, thereby working his way back into the good graces of fantasy owners. Despite his recent surge, Williams rates as a difficult play this week against division rival New York. The Giants allow just 196.3 receiving yards and 1.2 touchdowns per game. I recognize that this is a battle of a different magnitude, so he remains a WR3 play during this huge bye week.
Michael Crabtree at Carolina
Crabtree has scored in back-to-back games while amassing 13 receptions and 162 receiving yards. He rates as a WR3 option this week, but fantasy owners need to note that there's more to the Panthers than a winless record. The Panthers allow the third-least receiving yards per game (192.4) and 0.6 receiving touchdowns.
Mike Sims-Walker at Kansas City
Sims-Walker has topped 40 receiving yards just twice this season, the two games that he visited the end zone. Sims-Walker rates as a risky proposition for Week 7 given the issues afflicting the Jacksonville passing game (David Garrard and Trent Edwards are both injured). The Chiefs allow 261.6 receiving yards (27th) and 1.2 passing touchdowns per game.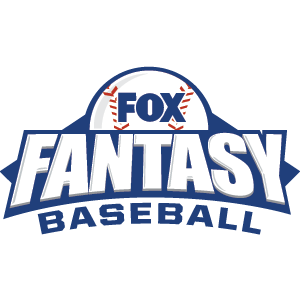 FOX Fantasy Baseball
Join or Create a Free League
Play Now!