Week 7 lineup calls: Running backs
Lineup calls: QB | RB | WR | TE | K | D/ST
Each and every season, new heroes emerge from the shadows to allow fantasy owners to steal a win (or series of them).
We've seen a few along the way in 2010, but now is the prime time for those running backs to make their marks.
In Week 7, lineups are decimated by the bye week, myriad of injuries and, in many cases, head-scratching and mind-numbing workload splits. Thirteen teams enter the week averaging less than 100 rushing yards per game. The highest average from that group (99.6 yards per game) has been achieved by the winless Panthers. There you have it.
Top 10 Running Backs
(other than Maurice Jones-Drew, Adrian Peterson, Steven Jackson, Frank Gore, Chris Johnson, Ray Rice, Rashard Mendenhall or Michael Turner)
Jamaal Charles vs. Jacksonville
Charles didn't find the end zone against Houston in Week 6, but fantasy owners were very happy to see him active on the ground and in the air (117 total yards on 20 touches). He rushed for 93 yards, his third straight game with at least 87 rushing yards.
Charles' rise back to fantasy prominence continues this week against Jacksonville. The Kansas City defense will help to control field position, thereby creating opportunities for Matt Cassel, Charles and the offense. The Jaguars allow 111.2 yards and 1.2 touchdowns per game.
Peyton Hillis at New Orleans
Hillis' five-game scoring streak was ended, to the surprise of no one, by the Steelers last week. He still amassed 90 total yards on 18 touches, his fourth straight game with at least 77 total yards. I suspect that we see more of the same, a healthy combination of runs and pass receptions, this week against the middling New Orleans defense.
The Saints allow 106 rushing yards per game. Remember, that average includes last week's pathetic effort out of the Tampa Bay offense. Hillis will find his spots this week.
Cedric Benson at Atlanta
The Cincinnati offense has yet to find its stride, and Benson has produced just two strong games in five start to open the season (one 100-yard game). I'm curious to see how the Bengals approach this week's road test in Atlanta. The Falcons have allowed only 97.8 yards per game and three touchdowns this season. Last year, the Bengals were able to lean on defenses with the running game. Unless Carson Palmer starts to click with his receivers downfield, Benson may find running room sparse in this one.
DeAngelo Williams vs. San Francisco
The struggles (I'm being kind) of the Carolina offense have removed Williams from the "exclusions" list, at least temporarily. The Panthers did receive some good news this week when Steve Smith rejoined the team for Wednesday's practice. As such, there's some optimism that he and Matt Moore (re-installed as the starter) can restore their downfield connection and spring Williams and Jonathan Stewart.
Williams has topped 80 rushing yards only once this season (in Week 4, when he ripped off a 39-yard touchdown run), so fantasy owners are despondent. Might the winless Panthers come out with a roar in Week 7 against San Francisco (111.2 yard and 0.5 touchdowns allowed per game)?
Knowshon Moreno vs. Oakland
The Broncos have yet to demonstrate an ability to run the ball. However, it's hard to exclude Moreno from the list this week against the putrid Oakland run defense. The Raiders surrender 149.6 rushing yards and a rushing touchdown per game.
Don't get me wrong. It's still the Kyle Orton show this week. Moreno just gets to post big numbers between the tackles in his 12-15 touches.
Ryan Torain at Chicago
Torain performed brilliantly in Week 6 against the Redskins with 100 rushing yards and two touchdowns. He's front and center this week against the third-ranked Chicago run defense (84 yards per game) that has allowed seven touchdowns. Torain shoulders another heavy load (we'll be monitoring his knee until game day) and takes advantage of Donovan McNabb's work between the 20s.
Marshawn Lynch vs. Arizona
Lynch didn't overwhelm anybody in his first game with the Seahawks (44 yards on 17 carries), but he did find the end zone. He'll remain in a timeshare with Justin Forsett. However, it appears that Lynch will garner most of the short-yardage work.
The Arizona run defense ranks among the worst in the NFL, allowing 140.5 rushing yards and a touchdown per game.
Ryan Mathews vs. New England
Mathews took on a bigger load against St. Louis last week with 12 carries. Unfortunately, the game situation and Mike Tolbert's goal-line work mitigated his fantasy value (12 carries for 64 yards and three receptions for 12 yards). He's not a rock-solid start this week, as the Patriots are strong against the run around the painted grass (one touchdown surrendered). I do anticipate that Mathews gets more involved in the passing game given the injuries to Antonio Gates and Malcom Floyd. The Patriots do allow 109.6 rushing yards per game.
Michael Bush at Denver
There's an outside chance that Darren McFadden finally returns to action this weekend, but he'd take a backseat to Bush (for the time being) even if cleared. Bush logged just 47 yards on 20 carries last week against the 49ers.
He's in a much better spot against the Broncos, a defensive unit that continues to lose starters. As such, the Denver run defense had dropped markedly in the rankings in the past several weeks (now 25th at 127.7 yards and 1.2 touchdowns per game). The Raiders may be turning to Kyle Boller this week with Bruce Gradkowski and Jason Campbell ailing. As such, we can reasonably expect a lot of two-stepping to the running back.
Christopher Ivory vs. Cleveland
Ivory ran wild for the Saints in Week 6, producing 158 yards on 15 carries. In fact, he's averaged 7.1 yards per carry in the past three weeks. As such, the Saints are in no rush to get Pierre Thomas back on the field. I suspect that he sits out another game, allowing Ivory to maintain his lead role in the crowded backfield. This week's opponent, Cleveland, ranks 23rd against the run (120.2 yards per game), but have surrendered only one rushing touchdown (Rashard Mendenhall last week). Take the robust rushing average and charge to victory.
Running Back Sleepers
Justin Forsett vs. Arizona
Forsett takes a secondary role to Marshawn Lynch (above), but remains an explosive second option that will see time as a receiver out of the backfield. Last week, Forsett ran for 67 yards on 10 carries and scored in the huge road win over Chicago. He'll most definitely be active and make the most of his 10-12 touches once again. Forsett warrants a flex play this week.
Thomas Jones vs. Jacksonville
Jones rebounded from a smallish Week 5 effort against the Colts by rushing for 100 yards and a touchdown in the shootout loss to Houston. He's averaging 4.3 yards per carry and nearly 16 carries per game. Owners affected by the bye week or myriad injuries can safely keep Jones in their RB2 slot against the struggling Jacksonville defense. The Kansas City defense may present multiple short-field opportunities for Matt Cassel and the offense.
Danny Woodhead at San Diego
Woodhead has become something of a folk hero in the past several weeks. Instead of trying to find new adjectives to describe him, how about we just say that Woodhead is a valuable member of a backfield tandem with BenJarvus Green-Ellis. In the Patriots' past two games, Woodhead has amassed 162 yards and a touchdown on 25 touches. That's the big number. He's been fully integrated into the offense and will be a vital part of the passing game going forward. Look for continued dump-offs from Tom Brady this weekend against the Chargers with a handful of carries while spelling BJGE.
Running Back Flops
Ahmad Bradshaw at Dallas
Bradshaw is one big game away from joining the hallowed "exclusions" list. He's been an absolute terror in recent weeks, although fantasy owners are tired of seeing No. 27 creep into the mix around the goal line.
I start Bradshaw without reservation in this game, but I'm not anticipating another 130-yard effort. The Cowboys have allowed 100.8 rushing yards per game (10th in the game) and three touchdowns all season.
LeSean McCoy at Tennessee
Following two huge efforts, including one while donning the flak jacket, McCoy was held in check by the Falcons in Week 6 (85 total yards). He has a difficult task ahead in this space against the strong Tennessee front that has surrendered 97.5 yards per game and just one rushing touchdown all season. McCoy is in your lineup given his all-purpose value, but temper your expectations.
Ronnie Brown vs. Pittsburgh
With the exception of one long 51-yard run against the Vikings, Brown has found running room sparse this season. He faces another daunting task here as part of a split backfield against the top-ranked Pittsburgh run defense (63.8 yards per game and two touchdowns allowed).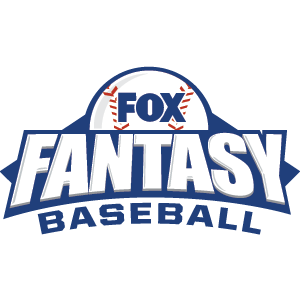 FOX Fantasy Baseball
Join or Create a Free League
Play Now!