Week 6 lineup calls: Wide receivers
Lineup calls: QB | RB | WR | TE | K | D/ST
The "exclusion" list welcomed several new wide receivers, as I attempt to induct those "set-it-and-forget-it" options during the year.
Malcom Floyd, Brandon Lloyd and Hakeem Nicks all earned their stripes in Week 5, posting monster efforts in their respective games. It's a long list, to be sure, and as such, the top 10 list and sleeper listings force me to dig deeper. That's good, as I'm not a huge fan of scrawling out 1,000-word cheers for the obvious plays.
As we cruise toward the middle of the NFL season, the waiver wire is drying up. You still have one-time starts, injury replacements or the occasional turnaround, but generally speaking, you're digging deeper for a reason to believe.
Let's start with a player who may earn "exclusion" honors if he can replicate his Week 5 heroics.
Top 10 Wide Receivers
(other than Andre Johnson, Anquan Boldin, Marques Colston, Miles Austin, Randy Moss, Roddy White, Calvin Johnson, Reggie Wayne, Brandon Marshall, Malcom Floyd, Brandon Lloyd, Hakeem Nicks and Greg Jennings)
Percy Harvin vs. Dallas
You saw the beauty of Randy Moss' entry to Minnesota on Monday night. Harvin scored two touchdowns and might have had a third if not for a misfire from Brett Favre. I'm anticipating another huge effort here against the struggling Dallas pass defense that has ceded 215.6 receiving yards and 1.5 touchdowns per game. Get ready for a long highlight reel.
Hines Ward vs. Cleveland
Welcome back, Ben Roethlisberger. Is that all I need to write? In his five home appearances against the Browns during the Roethlisberger era (2004-present), Ward has averaged seven receptions and 90 receiving yards with three touchdowns.
Mike Wallace also gets back on the radar with Roethlisberger under center. He didn't get many deep opportunities in Roethlisberger's absence. Wallace scored twice against the Buccaneers before Lardarius Webb contained the deep game in Week 4. Look for Roethlisberger to take his shots downfield early in this one.
Donald Driver vs. Miami
Driver may not hit for the big play with regularity, although he has recorded catches of at least 34 yards in back-to-back weeks. However, Driver has most definitely been a steady contributor for fantasy owners and Green Bay. He's been targeted 34 times, collecting a total of 25 receptions for 276 with three touchdowns.
Aaron Rodgers' injury status is certainly concerning, but that takes a deeper toll on Greg Jennings. Driver's ability to work the middle (particularly following the injury to Jermichael Finley) makes him a prime target this week whether Rodgers goes or not.
Jeremy Maclin vs. Atlanta
Maclin has established a strong rapport with both quarterbacks. Fantasy owners were fearful that he'd be muted in Week 5 against San Francisco, but he piled up short catches and nearly eclipsed 100 receiving yards. He's on the slate again for more short and intermediate opportunities in what may be a telling home tilt in the NFC.
Steve Smith (New York Giants) vs. Detroit
Nicks has gone to the hallowed ground that is the "exclusions" list. Smith is working to regain entry after spending much of the 2009 season there. He's caught four or more passes in every game this season and scored his first touchdown against the Texans.
Mike Williams (Tampa Bay) vs. New Orleans
Williams has experienced a tremendous start to his rookie campaign, having posted three games with at least five receptions and three touchdowns. He nearly missed the century mark with a seven-catch, 99-yard performance in the Week 5 upset win over Cincinnati. I look for his strong opening run to continue this weekend against an injury-depleted and inconsistent New Orleans secondary. Josh Freeman is coming into his own, and the rookie out of Syracuse has become his most trusted target.
Kenny Britt at Jacksonville
Britt's enjoying a tremendous run and has established a rapport with quarterback Vince Young. He's scored in three consecutive games, and has demonstrated an ability to catch balls in intermediate routes and in the deep game. Britt represents a tremendous waiver-wire pickup and plug-in play this week. The Jaguars have allowed 282 yards and 2.4 touchdowns per game.
Braylon Edwards at Denver
Santonio Holmes is likely to draw man-coverage from Champ Bailey, thereby creating opportunities for Edwards. Edwards caught five passes for 70 yards in the Week 5 win over Minnesota, although his scoring streak ended at three games. The strong running game and presence of Holmes clears opportunities for Edwards in one-on-one coverage.
Santana Moss vs. Indianapolis
Moss rebounded from a Week 4 disappearing act with a seven-catch, 118-yard performance in Week 5 against the Packers. He remains Donovan McNabb's most trusted target, and he'll most definitely see a sizable number of chances this week against Indianapolis. Moss has been targeted a total of 43 times this season, generating 29 receptions for 408 yards.
Johnny Knox vs. Seattle
Knox gets back on the radar this weekend with Jay Cutler returning to the lineup. He's off to a slow start, having topped 60 receiving yards only twice in five games. Still, there's potential if the Bears can keep Cutler upright in this home tilt.
Wide Receiver Sleepers
Deon Butler at Chicago
Butler slides into the starting lineup following Deion Branch's trade to New England. He's been targeted 16 times to date, producing eight catches for 83 yards and a touchdown. Butler serves as a potential deep ball threat for this week's game against the Bears.
Michael Crabtree vs. Oakland
Crabtree finally produced a breakthrough game for fantasy owners and 49ers fans in the Sunday night thriller against Philadelphia (another San Francisco loss). I suspect that Oakland attempts to cover Vernon Davis and Crabtree as they did to no avail with Antonio Gates and Malcom Floyd in Week 5. Floyd didn't draw exclusive coverage from Nnamdi Asomugha last week, and I suspect that Crabtree finds space downfield in the same fashion. I'm cautioning against categorically ruling Crabtree out.
Dwayne Bowe at Houston
Bowe absolutely hurt fantasy owners last week with his end-zone drop against the Colts. He caught two passes for 61 yards and a touchdown in Week 3, giving us hope coming out of the bye. Alas, Bowe wasn't able to close the deal. I'm still putting him up for consideration as a WR3 this week against the sieve-like Houston pass defense.
Roy Williams at Minnesota
The Vikings lost snake-bitten Cedric Griffin to another knee injury on Monday night, thereby opening opportunities for Tony Romo in the secondary. Miles Austin and Jason Witten obviously command the most attention. As a result, the motivated Williams gets his shots downfield against man coverage.
Nate Burleson at New York Giants
Burleson returned to the Detroit lineup following a two-week absence and became an immediate contributor in the blowout win over St. Louis (four catches for 56 yards and a touchdown). He may assume a larger role, as top target Calvin Johnson is ailing with a shoulder injury.
Wide Receiver Flops
Greg Jennings vs. Miami
Jennings ranks among the season's most disappointing fantasy performers through five weeks. He's caught touchdown passes in three of the Packers' first five games, but hasn't topped 36 receiving yards since Week 1. This week, he draws blanket coverage from Vontae Davis. That matchup, combined with the injuries to Aaron Rodgers and Jermichael Finley, make this a better day for the secondary receivers.
DeSean Jackson vs. Atlanta
Jackson's stock has plummeted during Kevin Kolb's run under center. He topped 130 receiving yards with a touchdown in both of Michael Vick's starts. Jackson has finished with 30 or fewer receiving yards in each of the three games in which Kolb saw significant action. He's still in the lineup this weekend, but rates no better than a third wideout.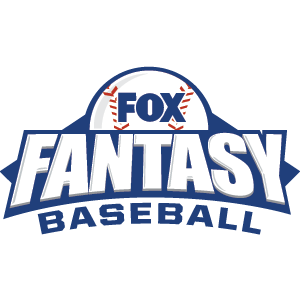 FOX Fantasy Baseball
Join or Create a Free League
Play Now!