Week 6 lineup calls: Running backs
Lineup calls: QB | RB | WR | TE | K | D/ST
Do you wish you turn back the clock with what you know now and re-draft?
You could show some love to Arian Foster, turn back the clock and rekindle your long fantasy affair with LaDainian Tomlinson and avoid the debacles that have been the 49ers and Panthers.
I would have spent more time talking about BenJarvus Green-Ellis, but there's no turning back. It's Week 6 and there's still plenty of time to fix our gaze straight ahead toward fantasy dominance.
If your fantasy squads have started slowly, shake it off. Pretend you're a cornerback. Even if you were beaten deep, the next play gives you another chance at greatness.
Top 10 Running Backs
(other than Maurice Jones-Drew, Adrian Peterson, Steven Jackson, Frank Gore, Chris Johnson, Ray Rice, Arian Foster, Rashard Mendenhall and Michael Turner)
Ahmad Bradshaw vs. Detroit
Bradshaw is now tied with Arian Foster for the NFL lead in big-play runs, having produced 16 runs of at least 10 yards. He's produced at least 89 total yards in every game this season while averaging a robust 4.9 yards per carry. The Lions are ceding 133.5 yards and one touchdown per game.
Matt Forte vs. Seattle
Forte has already eclipsed his 2009 touchdown total. He's averaging more than 100 total yards per game with huge Week 1 and Week 5 bookend performances. The Bears turned to the run last week with Todd Collins under center in Week 5, and I suspect that they continue to do so this week even with Jay Cutler back on the field. Seattle ranks second in run defense, having faced some subpar running games to open the year. Forte's value here reflects an expectation of his involvement in the passing game.
Jamaal Charles at Houston
Charles rushed for 97 yards in Week 3 ahead of the bye. He then took on the top role in the Kansas City backfield with 16 carries (87 yards) and three receptions. I know that he lost a fumble, but I expect the performances to get bigger, better and more dominant in the weeks to come. Houston is allowing 80 rushing yards and a touchdown per game. Look for Charles to get rolling this week.
LaDainian Tomlinson at Denver
The resurgence of Tomlinson continued on Monday night against the Vikings. He rushed for 94 yards, a solid follow-up to his 133-yard masterpiece in Week 4. Tomlinson has topped 60 rushing yards in every game this season while offering a total of 17 receptions. He'll have his opportunities again in Week 6 against the 25th-ranked Denver run defense (127.4 yards and one touchdown per game).
Pierre Thomas at Tampa Bay
Thomas may return to the field this week against Tampa Bay after missing two weeks because of an ankle injury (although this space could be updated to reflect new information as the practice week wears on). The Buccaneers rank 30th against the run, having surrendered 143.3 yards per game. Ladell Betts or Christopher Ivory may still play some role in the backfield, but I presume that Thomas reclaims the bulk of the workload this weekend.
LeSean McCoy vs. Atlanta
McCoy rolled up a tremendous effort against the 49ers in Week 5 despite playing with extra padding and a flak jacket. He amassed 148 total yards and scored his fifth rushing touchdown of the season. The Falcons rank eighth in run defense, but look for McCoy to make his mark in the passing game with Kevin Kolb.
Michael Bush at San Francisco
Bush dominated as the starter in Week 5 against the Chargers, piling up 129 yards and a touchdown on the ground in a huge workload during that upset win. He's likely the lead back for another week in the cross-town battle against the middling San Francisco run defense while Darren McFadden's hamstring heals.
Ryan Mathews at St. Louis
Mathews hasn't been given a full workload just yet, but his nine-carry, 59-yard effort in Week 5 portends to big things ahead. He may reclaim the top spot in the San Diego backfield as early as this week. The Rams have allowed only one rushing touchdown this season, but you're not stopping this offense. Look for Mathews to take advantage of the gaping holes afforded by the passing game.
Felix Jones at Minnesota
Jones finally took on the lion's share of the workload, and demonstrated the speed and elusiveness that fantasy owners had been anticipating since his arrival from Arkansas. I expect to see a strong follow-up effort this week against the Vikings. The Vikings rank 14th against the run (104.3 yards per game), and Tony Romo's success downfield against the secondary that lost Cedric Griffin may open running lanes.
Marshawn Lynch at Chicago
Lynch assumes the starting role for Seattle coming out of the bye week. He topped 60 rushing yards in two of his final three games in Buffalo and will be running behind an improved offensive line. The Chicago run defense ranks third in the game (78.6 yards and one touchdown per game). I don't anticipate a monster game here, but Lynch could serve as a solid No. 2 option this weekend.
Running Back Sleepers
Brandon Jacobs vs. Detroit
Jacobs scored an early touchdown in the blowout win over Houston. He's back for another run because of the home tilt on tap against the Detroit defense that has surrendered 22.4 points per game.
Mike Hart at Washington
Hart ran for 50 yards and scored the Colts' only touchdown in Week 5. He's on the radar as a possible injury replacement for Joseph Addai (shoulder) against Washington. He's a capable back between the tackles and can produce in the passing game. We'll find out about Addai's status by gametime.
Running Back Flops
Jahvid Best at New York Giants
Best has been subpar away from the home turf in Detroit. He did score two short touchdowns against the Bears, but it's been a difficult go otherwise. Best squares off with the surging New York Giants defense that now ranks ninth against the run (98.6 yards per game). Best's exploits in the passing game and big-play potential keeps him in fantasy lineups this week, but don't be surprised if the Giants are able to bottle him up.
Ronnie Brown at Green Bay
With the exception of one big run against the Vikings in Week 2, Brown's had a miserable season. He's averaged 48.7 yards per game in his other three games (nine receptions for 51 yards overall). The Packers rank 15th in run defense, having surrendered 104.8 yards per game with two touchdowns surrendered overall. Even with the injuries afflicting the Green Bay defense (including the possible absence of Clay Matthews), Brown is likely headed for another smallish week.
BenJarvus Green-Ellis vs. Baltimore
Perhaps there's some hope for Green-Ellis given Peyton Hillis' effectiveness a couple weeks back. Still, I'm not anticipating a huge effort against run-stuffer Haloti Ngata on the road. The Ravens rank 10th against the run (101.2 yards per game). I'm sure I'm not alone when I wonder aloud about the type of effort and scheme we see from the Patriots in the post- Moss era.
Peyton Hillis at Pittsburgh
I'm not piling on Hillis because of the thigh injury that might sideline him this week. This is merely a function of a matchup against that stout Pittsburgh run defense that has allowed 62.3 yards per game (two touchdowns). If Hillis goes, you're hoping for a cheap touchdown or activity in the passing game.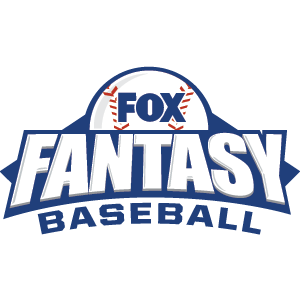 FOX Fantasy Baseball
Join or Create a Free League
Play Now!