Week 6 lineup calls: Quarterbacks
Lineup calls: QB | RB | WR | TE | K | D/ST
The quarterback position has been maddening, to say the least, for the 2010 season.
It's been a roller-coaster ride through five weeks, with some of our longtime heroes leaving us confused, bewildered and wanting.
• Joe Flacco threw three of his five touchdown passes in one game.
• Matt Schaub threw five of his seven touchdown passes in two games.
• Countless quarterbacks have been shuffled because of injuries or inconsistent play.
And then, there's Brett Favre …
Top 10 Quarterbacks
(other than Aaron Rodgers, Drew Brees, Peyton Manning, Tony Romo, Matt Schaub or Philip Rivers)
Kyle Orton vs. New York Jets
This is likely the final appearance of Orton in this list before he enters the "exclusion" list. The Broncos can't run the ball, and this guy just keeps chucking. I know that the Broncos lost to the Ravens by 14 points, and that the last touchdown came in the final minute. Fantasy and reality don't always line up. Orton keeps gunning this week, and gets help by the probable sit-down by Darrelle Revis.
Ben Roethlisberger vs. Cleveland
Welcome back. Roethlisberger returns to action this week against the Browns, a team that gave him some fits in 2009 (11 sacks and just two touchdowns in two games). He faces a middling Cleveland defense that has surrendered 223.2 yards and 1.6 touchdowns per game. Roethlisberger comes back in front of the raucous home crowd, and I expect to see the Steelers take their shots downfield early to re-establish Mike Wallace and Hines Ward and restore balance in this offense.
Eli Manning vs. Detroit
Manning rebounded from two subpar efforts with a strong performance against the woeful Houston pass defense in Week 5. Manning recorded his third multi-touchdown game of the season and continued his quest to make Hakeem Nicks a household name. This is another great opportunity for Manning, provided that his offensive line can slow down Kyle VandenBosch and Ndamukong Suh up front.
Jay Cutler vs. Seattle
Cutler returns to action after watching (painfully, I'm sure) that confusing, perplexing and, at times, nausea-inducing battle against Carolina. He faces the 31st-ranked Seattle pass defense that has surrendered 302 yards and 1.5 touchdowns per game. Cutler will need to be aware of the pass rush (11 sacks by Seattle through four games), but this unit has been far less effective away from Seattle. If he's upright, Cutler has a big day.
Joe Flacco at New England
Flacco hasn't produced the weekly dominance that we anticipated prior to the season, but the potential is still there. This week, Flacco takes aim at a youthful New England secondary and pass defense that ranks 28th coming into this game (272.3 yards and 2.3 touchdowns per game). He's a back-end QB1 this week with tremendous upside.
Brett Favre vs. Dallas
I'll leave the wisecracks to the professionals. Favre was hit-or-miss in Monday's loss to New York. Favre made several throws (the three touchdown tosses, obviously) that only a handful of quarterbacks can execute. He also inexplicably missed some routine tosses, including the head-scratcher to Percy Harvin that might have given Minnesota a win.
Either way, Favre represents a big play this week in his second week of work with Randy Moss against the inconsistent Dallas defense.
Kevin Kolb vs. Atlanta
Kolb still isn't clicking in the deep game, but he was efficient in Sunday's win over San Francisco. He obviously has a tremendous connection with Jeremy Maclin, and he's made tight end Brent Celek relevant again. This is certainly no "gimme," as Atlanta's defense has been tremendous (in part because of the arrival of former Texans DB Dunta Robinson), but I anticipate a strong effort at home.
Mark Sanchez at Denver
Sanchez produced a smallish total in the Monday night win over Minnesota. The Jets moved the ball effectively between the 20s, but sputtered in the red zone. I expect to see a better performance this week against a Denver pass defense that lost two additional starters this week (Robert Ayers and Brian Dawkins). The second week of his union with Santonio Holmes brings magic.
Vince Young at Jacksonville
Young isn't going to light up the yardage category, but he's going to find his spots in this matchup. He's got a great connection with Kenny Britt, and Nate Washington represents a sneaky deep threat in this one. The Jaguars rank 29th in pass defense and have allowed a dismal 282.4 yards and 2.4 passing touchdowns per game.
Donovan McNabb vs. Indianapolis
McNabb isn't likely to post a number of multi-touchdown games this season. It's just not how it works. You get the yardage. You get the wins. You don't get weekly fantasy glory.
McNabb represents a back-end No. 1 option this week against the 13thj-ranked Indianapolis pass defense. He's steady, but isn't world-beating. You can expect your single touchdown, single interception, a few sacks and the opportunity of a sizable yardage total (263 yards per game to date).
Quarterback Sleepers
David Garrard vs. Tennessee
Garrard hits the sleeper list for another turn with division rival Tennessee on the slate. Obviously, he has to avoid the Tennessee pass rush (22 sacks). The Titans rank 27th against the pass, having surrendered 242.7 yards per game.
Matt Cassel at Houston
Before you chuckle, go back and check the tape. Then, do a few push-ups for Dwayne Bowe's drop in the end zone. Cassel has a great spot for Charlie Weis to get innovative against the worst-ranked Houston pass defense (329.6 yards per game and 11 passing touchdowns allowed).
Josh Freeman vs. New Orleans
Freeman posted another fine game in Week 5, producing a season-high 280 passing yards with a touchdown and 20 rushing yards (three sacks and an interception) in the win over Cincinnati. He's developed a strong rapport with Mike Williams, and has reliable options in Kellen Winslow and Earnest Graham (hwo is a solid receiver out of the backfield). New Orleans continues to play with holes in the secondary, and the bouncing balls are not going their way early in 2010.
Quarterback Flops
Shaun Hill at New York Giants
Hill represents one of the few capable backups (or so it seems) in the game. He's averaged 282.5 yards and two touchdowns per game while playing in place of the injured Matthew Stafford. Hill may be without his top option, Calvin Johnson, who is dealing with a shoulder injury. He faces a surging New York defense that has been sack-happy in the past two weeks and is playing much more in line with what we expected prior to the season.
Matt Ryan at Philadelphia
With two multi-touchdown games in five starts (and four straight wins), it's difficult to slide Ryan down into the "Flops" area. However, this doesn't set up as a huge spot for him on the road. The Falcons have surrendered 223.4 yards and one touchdown per game while averaging two interceptions. Philadelphia has generated 11 sacks, while Atlanta has allowed 10 sacks.
Matt Schaub vs. Kansas City
Schaub's posted only one "Schaub-like" game through the first five weeks of the season, his huge comeback effort against the Redskins in Week 2. He has produced two multi-touchdown games this season with three efforts of fewer than 200 yards. Schaub next faces Romeo Crennel's surging Kansas City defense that ranks 24th in terms of yardage (239.5 yards per game), but has limited opponents to four touchdowns. Remember, this unit shut out Peyton Manning last week. He starts, but don't anticipate an offensive explosion this weekend.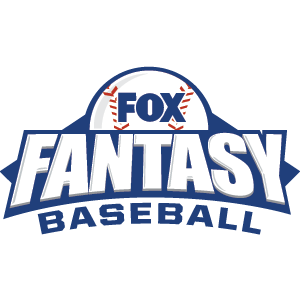 FOX Fantasy Baseball
Join or Create a Free League
Play Now!