Week 6 lineup calls: Kickers
Lineup calls: QB | RB | WR | TE | K | D/ST
As I sit to write this, my phone is buzzing with Tweet after Tweet regarding trades and plug-in options for the week ahead.
Seriously, I believe that I've seen every player reference in a trade proposal this week except for Chris Johnson and Adrian Peterson.
The early round selection referenced most frequently in proposed trades this week was Larry Fitzgerald being traded with the Cardinals' Week 6 bye. Does he represent a "buy low" opportunity following Max Hall's insertion into the starting lineup? Are we set for bigger days ahead, or will the touchdowns be few and far going forward? I'm torn. He seemed more comfortable with Hall than he did with Derek Anderson, but the gut remains uneasy.
Oh, and will Favre survive?
Top 5 Kickers
(other than Stephen Gostkowski, Mason Crosby or Nate Kaeding)
Rob Bironas at Jacksonville
Bironas has converted multiple field goals in three consecutive games (at least one FG conversion in every game). He's also converted multiple PATs in three of five games. Vince Young and the offense will most definitely be able to move the ball against the 30th-ranked pass defense (27.4 points allowed per game). Look for Chris Johnson to get rolling on the ground, leaving Young to continue his connection with Kenny Britt and Nate Washington downfield.
Sebastian Janikowski at San Francisco
Janikowski has been anything but automatic this season, but he has already attempted 16 field goals this season. He's converted multiple field-goal attempts in four of five games and multiple PATs in four of five as well. The Raiders have been able to move the ball, and I suspect that Michael Bush (and perhaps Darren McFadden) will continue to find success on the ground against the 49ers.
David Akers vs. Atlanta
Akers remains a steady contributor to fantasy lineups. He's converted multiple field goals in three of five games this season with six field goals and 14 PATs. The Falcons rank second in total defense. As such, I'm not anticipating a high-scoring effort from Kevin Kolb and the offense. I anticipate that the Eagles move the ball, but that Akers is the main contributor to the final score.
Nick Folk at Denver
Folk was the hero of the day in last week's game against the Vikings. He converted five field goals in this contest to bring his season total to 12. Folk has also converted 13 PATs for an offense that has found balance in recent weeks. Santonio Holmes returned to action last week and should play a bigger role in his second week in action. The New York receiving corps is deep enough to roll up a big day in conjunction with the potent running game. Look for Folk to produce another big day, and his range extends in the mountain air.
Matt Prater vs. New York Jets
So long as Kyle Orton keeps chucking the ball downfield and playing catch with Brandon Lloyd, Prater will be there to clean up drives. He's already converted nine field goals and 11 PATs this season. The New York defense is strong, without a doubt. That won't stop Orton from taking his shots. Darrelle Revis is likely to sit this one out, thereby allowing Orton to find success with his secondary options. I suspect that the Broncos move the ball well between the 20s, but Prater is called upon frequently to finish the job (like Folk was for New York in Week 5).
Kicker Sleepers
Josh Scobee vs. Tennessee
Scobee has converted at least one field goal in every game this season, and we've watched the Jacksonville offense achieve balance in recent weeks. Most importantly, Scobee has demonstrated tremendous range this season, having converted a field goal of 45 yards or longer in each contest.
Jeff Reed vs. Cleveland
Reed welcomes Ben Roethlisberger back to the field following his suspension against a division foe. The Steelers will continue to move the ball on the ground with Rashard Mendenhall, thereby affording Roethlisberger strikes downfield. Oh, the fact that rookie Colt McCoy is under center and will be terrorized by the dominant Pittsburgh defense certainly doesn't hurt matters. The Steelers get back to business this week, and I expect to see him often in front of the home crowd.
Kicker Flops
Lawrence Tynes vs. Detroit
Tynes is off to a slow start this season, having converted just five field goals in five games. His 13 PATs help the cause, and we like those free base points, but I'm fearful that the PATs are all we see this week against the Detroit secondary.
Adam Vinatieri at Washington
Vinatieri has had a strong start to the season, having converted eight field goals and 16 PATs through five games. It harkens back to his days of fantasy greatness long ago. We're used to seeing the PATs in Indy, but the field-goal production is a new twist. I'm fearful that the Redskins hold serve at home (ninth in total defense). Vinatieri represents a low-end starter, but hoping that Peyton Manning gets shut down for a second straight game normally doesn't serve one well.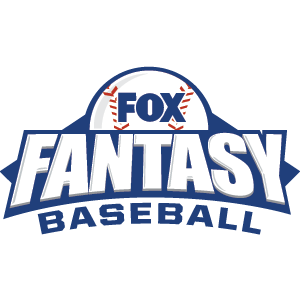 FOX Fantasy Baseball
Join or Create a Free League
Play Now!