Week 5 lineup calls: Wide receivers
Lineup calls: QB | RB | WR | TE | K | D/ST
The big story of the week is obviously the trade that shipped Randy Moss back to Minnesota in exchange for draft picks.
The Patriots evidently sought to forego this "season of discontent" and decided to move Moss out of the AFC to the Vikings. Obviously, owners of Tom Brady were left scratching their heads, and those holding out a glimmer of hope for a second-half resurrection from Sidney Rice might be a tad more nervous.
My collection of New England fans among my friends have split into two camps following the completion of the deal. They are either taking the "We won with nobodies" approach or "What about now?" stance.
What about you? Is Moss' arrival enough to resuscitate the Minnesota offense following the Week 4 bye? Will you be rewarded for your patience with Brett Favre? Did you win your claim of Brandon Tate?
It's the time to ask questions about myriad NFL topics. Get them rolling. In the interim, I'll try to provide some answers in this week's "Lineup Calls."
Top 10 Wide Receivers
(other than Larry Fitzgerald, Andre Johnson, Anquan Boldin, Marques Colston, Miles Austin, Randy Moss, DeSean Jackson, Roddy White, Calvin Johnson, Reggie Wayne, Greg Jennings)
Mark Clayton at Detroit
Clayton rates among the best stories of the early 2010 season. Expand your mind. He has been in the league for five years, but injury and opportunity have kept him from becoming a regular fixture on the highlight reel and fantasy rosters. Since arriving in St. Louis, Clayton has established a fabulous rapport with Sam Bradford and ranks as the sixth-most targeted receiver in the NFL through four weeks (41). Look for Bradford to call his number repeatedly against a struggling Detroit secondary.
Hakeem Nicks at Houston
Nicks was one of the few positive stories from either offense in that painful Chicago-New York affair on Sunday night. He amassed eight receptions for 110 yards, his third game with at least four receptions this season. The Texans rank dead-last in pass defense, so we can reasonably expect Eli Manning to come out firing, with Nicks serving as the primary downfield threat. The second-year man out of North Carolina has been targeted 33 times already this season.
Santonio Holmes vs. Minnesota
Holmes returns from his four-game suspension and immediately gets a starting nod against the Minnesota secondary. Braylon Edwards and red zone behemoth Dustin Keller have held down the fort nicely, stretching the field for Mark Sanchez and opening things up on the ground. Now, Sanchez welcomes back his most athletic option. Holmes cedes some of those coveted red zone targets to Keller, but I suspect that we see his number called early and often this week.
Donald Driver at Washington
Driver made the most of his limited targets against Detroit, hauling at three passes thrown to him for 89 yards and a touchdown. That gives the steady veteran three touchdowns through the first four weeks, a hot start in this potent passing attack. Driver rates as a rock-solid WR2 for this week's tilt against Washington, a team that has surrendered 316 yards and 1.5 passing touchdowns per game.
Terrell Owens vs. Tampa Bay
Owens seeks to follow up his huge Week 4 effort with a date against Ronde Barber and the Buccaneers. Tampa Bay ranks ninth in pass defense against receivers, having allowed 202 yards and 1.7 touchdowns per game. I expect the Bengals work the ground game and Cedric Benson early and often in this one while taking the occasional shot downfield (a la Charlie Batch in Week 3) to open things up. With Chad Ochocinco locked up with Aquib Talib, I suspect that we see Owens with a large target count once again.
Dwayne Bowe at Indianapolis
Bowe didn't set the world ablaze in Week 3 against the 49ers, but Kansas City fans and fantasy owners at least got to hear his name over the loudspeaker as he sprinted to daylight on a 45-yard touchdown reception. He finished the first three weeks for the undefeated Chiefs with just seven catches for 119 yards. Following the bye week, I expect to see the No. 1 option for Matt Cassel start to ascend to another level in terms of targets and production against an Indianapolis defense that has ceded five passing touchdowns in the past
Roy Williams vs. Tennessee
Williams popped onto the radar following a huge 117-yard, two-touchdown performance in the thrilling win over Houston. He's on the radar this weekend against a Tennessee pass defense that has been shredded in back-to-back weeks by Eli Manning and Kyle Orton. I suspect that Dez Bryant is already starting in the WR3 slot for somebody in your league. Williams is a solid plug-in play for Week 5.
Brandon Lloyd at Baltimore
Lloyd is tied for second in the NFL with six catches of at least 25 yards this season. With the Denver running game sputtering (Knowshon Moreno may return for Week 5), Kyle Orton has been chucking the ball downfield at an alarming rate. I would expect more of the same this weekend, despite the Raven's lofty No. 1 ranking in pass defense (119 yards per game). Orton will take his shots downfield, and we'll see if Week 4 hero, Lardarius Webb, is ready for another big challenge.
Santana Moss vs. Green Bay
Moss almost found his way down into the "Flops" portion of the column, but it's hard to look away from the heavy target total of the first three weeks. I suspect that the Redskins work to get the ball into his hands and ratchet up his target count following his Week 4 disappearing act. Obviously, Moss will have his hands full with Charles Woodson, who absolutely terrorized Shaun Hill and the Lions in Week 4, so we shouldn't anticipate a huge effort.
Wide Receiver Sleepers
Devery Henderson at Arizona
Henderson has caught multiple passes in every game this season, further clouding the picture in the New Orleans receiving corps. He was targeted nine times in Week 4, producing a six-catch, 59-yard performance (both season-high marks). Henderson is certainly no sure thing, as we've seen him pop onto and off of the fantasy radar for years. Still, this is a decent opportunity for Drew Brees and this New Orleans offense to get back on track and start revving the proverbial engine.
Harry Douglas at Cleveland
Douglas caught three passes for 59 yards and a touchdown in Week 4. He's settled into (somewhat) the second role for Matt Ryan opposite Roddy White. Douglas is the deep ball option in this offense, and I suspect that the Falcons try to replicate Carson Palmer's downfield exploits of Week 4 (Michael Turner owners can only hope).
Buster Davis at Oakland
Davis is the proverbial "Hail Mary" pick for this week against the Oakland secondary as the third man in the mix. The Raiders will do everything they can slow Antonio Gates (seriously, somebody needs to check this man), while Nnamdi Asomugha works to thwart Malcom Floyd (see below). Davis is on the radar as the downfield option in one-on-one coverage. He'd caught multiple passes in three straight games before getting shut out last week.
Wide Receiver Flops
Malcom Floyd at Oakland
Floyd didn't get to have any fun in the Week 4 blowout against the Cardinals. He was limited to two catches for 45 yards in the laugher. Floyd's reward for Week 5 is a date with cornerback Nnamdi Asomugha. Floyd rates no better than a WR3 slot this week.
Jeremy Maclin at San Francisco
Maclin became a short-term hero with Michael Vick under center. His value with Kevin Kolb at the helm remains a question. Maclin was limited to one reception for 15 yards in Week 4 against Washington. Kolb has not excelled in the downfield game, thereby making Maclin a difficult start on the road this week. I'm fearful that you'll see more opportunities for Jason Avant, Brent Celek and LeSean McCoy (if available).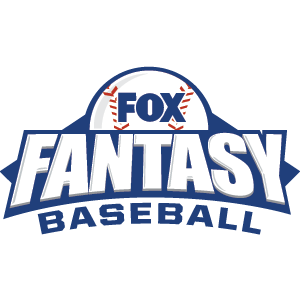 FOX Fantasy Baseball
Join or Create a Free League
Play Now!