Week 5 lineup calls: Tight ends
Lineup calls: QB | RB | WR | TE | K | D/ST
It's been a hectic week in the National Football League.
The week ended with two of the more ridiculous games that you'll see in quite some time. The Bears were beaten down in a slugfest against the Giants. The Patriots then rolled up a huge effort with the defense and special teams to crush Miami.
We hadn't even licked our wounds from some of the tepid efforts of Week 4 before our attention shifted to analyzing the work of GMs. It's not often that we have to stand back and contemplate midseason trades and their ramifications. This week, the Seahawks made a move to shore up their 27th-ranked running attack (Marshawn Lynch), but that move was dwarfed by the Vikings' acquisition of Randy Moss.
I digress. I have another long diatribe in me, but we'll save it for another time.
Let's lock and load with this week's "Lineup Calls" at tight end.
Top 5 Tight Ends
(other than Antonio Gates, Jermichael Finley, Vernon Davis, Dallas Clark, Visanthe Shiancoe or Jason Witten)
Zach Miller vs. San Diego
Miller has scored in back-to-back games while piling up 15 catches and 15 catches for 186 yards). He ranks as Bruce Gradkowski's most trusted target. The wide receivers are banged up, thereby creating more opportunities for Miller. The former Sun Devils star amassed 11 catches and 148 receiving yards in two games against the Chargers last season.
Marcedes Lewis at Buffalo
Lewis has become one of David Garrard's most trusted receivers. He's caught multiple passes in each of the Jaguars' first four games while averaging 34.5 receiving yards with three touchdowns. The Bills rank 12th in pass defense, but have ceded two passing touchdowns per game.
Brent Celek at San Francisco
Celek was rated as one of the top tight ends during draft season, but he started slowly with Michael Vick under center. He immediately became a bigger part of the offense once Kolb entered the game in Week 4, and he and LeSean McCoy were the primary targets. Kolb has struggled in the deep game, leaving DeSean Jackson and Jeremy Maclin owners wanting. Celek is a big-time performer in this road trip to San Francisco.
Brandon Pettigrew vs. St. Louis
The second-year "sleeper" special has come into his own. Pettigrew has recorded 21 receptions in the past three weeks working alongside Shaun Hill. He's a great option this weekend against the Rams, a tough defense that will force Hill to check down to his trusty tight end.
Greg Olsen at Carolina
Todd Collins is in for the battered Jay Cutler this week. That means that the short passing game will be on full display this weekend. It's the Matt Forte and Greg Olsen show. Olsen led the Bears with eight targets (five catches for 39 yards) in that horrid display in Week 4. He and Jon Beason will get acquainted across the middle early in this one.
Tight End Sleepers
Kellen Winslow at Cincinnati
Winslow represents a solid, albeit unspectacular, option for fantasy owners this weekend. He's a frequent target of Josh Freeman, although his yardage total may, at times, leave you wanting. Winslow caught 11 passes for 139 yards in the Buccaneers' first three games. He's averaged 64.2 receiving yards per game in five career starts against the Bengals.
Kevin Boss at Houston
Boss has been an infrequent target to date, but this is a good spot against the heretofore brutal Houston pass defense. Opponents are averaging 355.3 receiving yards and two touchdowns per game. He's a longshot, but rates as a plug-in option this weekend.
Jermaine Gresham vs. Tampa Bay
Gresham hasn't been dominant yet, but he's been a consistent option for Carson Palmer. He's caught a total of 18 passes to date, averaging 33.5 yards per game (bigger production of late). The Buccaneers will try to contain the "Dynamic Duo" on the edges, thereby leaving plenty of space for Gresham to roam the middle.
Tight End Flops
Dustin Keller vs. Minnesota
I certainly don't suggest that you bench Keller this weekend. I'm just wondering how much Keller will need to stay home and help the blocking scheme early on against this Minnesota front. Keller may be able to creep out in space, as more attention is afforded to the wideouts with Santonio Holmes' return. It all comes down to red zone love. Will he get those short-yardage opportunities again?
Tony Gonzalez at Cleveland
Gonzalez started the season with smallish efforts in the first two weeks, but he's rallied with back-to-back PPR lovefests (15 catches in the past two weeks). He's on the radar this weekend against Cleveland and rates as a back-end TE1 in my rankings based on targets alone. Gonzalez finished three of the Falcons' first four games with 41 or fewer receiving yards. I'm not banking on a breakthrough performance here.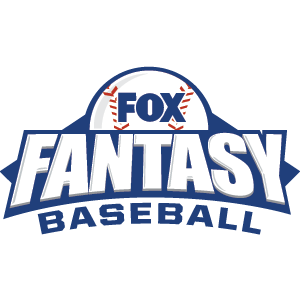 FOX Fantasy Baseball
Join or Create a Free League
Play Now!