Week 5 lineup calls: Running backs
Lineup calls: QB | RB | WR | TE | K | D/ST
"Shuffle up and deal."
Before it became the catchphrase du jour during the heyday of the "Celebrity Poker Showdown" series, this sentence applied to the constant shifting, shuffling and maneuvering done in NFL backfields.
OK, so I may have taken some liberties with that assessment. But, having watched players churned on the waiver wire like a prospector sifting for gold these many years, it felt like an appropriate descriptor.
In any event, fantasy owners are shuffling up the deck chairs to find viable running options as we encounter additional injuries and another round of bye weeks. Let's get cracking on another edition of "Lineup Calls" for Week 5.
Top 10 Running Backs
(other than Maurice Jones-Drew, Adrian Peterson, Steven Jackson, Frank Gore, Chris Johnson, Ray Rice, Arian Foster and Michael Turner)
Cedric Benson vs. Tampa Bay
The Cincinnati passing game is still trying to find its pace. Don't let Carson Palmer's passing totals from Weeks 1 and 4 fool you. (OK, those seven passes to Terrell Owens of at least 17 yards were impressive, especially when the defender fell down on the 78-yard touchdown hookup.)
Benson stands front and center for a big weekend against the 28th-ranked Tampa Bay run defense. The Buccaneers have surrendered 141.3 yards per game. I suspect that the Buccaneers come out stronger following the bye, but look for the Bengals to lean on them and for Benson to stand tall among running backs this week.
Ryan Mathews at Oakland
Mathews returned to action in Week 4, but fantasy owners held their collective breath until Mathews broke through for a late touchdown in the blowout win over Arizona. Unless he suffers a setback, Mathews will be unleashed for a full workload this weekend against the 31st-ranked Oakland run defense. I don't know that I need to belabor the point.
Ahmad Bradshaw at Houston
Bradshaw's ankle was described as "sore" by Tom Coughlin when he addressed reporters following Wednesday's practice. He should be sore after running over the Bears on Sunday night, one of few offensive bright spots in a defense-dominated contest (129 yards, one touchdown and a fumble lost on a would-be touchdown late in the game). The Houston run defense ranks second in the NFL, but that's a function of the lackluster pass defense. Bradshaw will have his space to run after Eli Manning spreads things out. However, the ankle "soreness" will need to be watched as we approach kickoff.
Peyton Hillis vs. Atlanta
Hillis is (trades aside) perhaps the greatest story of the 2010 season. The former Denver tailback has scored in every game this season and has dominated strong AFC North run defenses in back-to-back games. Hillis takes his run against the 11th-ranked Atlanta run defense, a unit that has allowed 4.6 yards per carry, if you get a little deeper into the numbers. Jake Delhomme gets back under center, and I suspect that we see a healthy dose of Hillis to get him comfortable in the pocket.
Fred Jackson vs. Jacksonville
Jackson stands in as the first option in a split backfield with rookie C.J. Spiller following the trade that sent Marshawn Lynch to Seattle. He was a 1,400-yard performer in 2009, and enters the starting lineup for an advantageous matchup against Jacksonville (101 yards and 1.5 rushing touchdowns allowed per game). Jackson will cede carries and third-down receiving opportunities to Spiller, but he's got a great chance for a breakthrough game here.
DeAngelo Williams vs. Chicago
Williams didn't dominate last week, but he did give fantasy owners a little gift with his 39-yard sprint to daylight. Now, the offensive line is still a couple weeks away from becoming whole (Jeff Otah is still two weeks from returning) and Steve Smith will be unavailable. Smith's injury portends to a huge workload from the dual backfield. I don't expect a monster game against a Chicago run defense that had played well until getting leaned on and pressed by the Giants in Week 4. The Panthers don't have the line strength to replicate that effort, but I do expect the speedy Williams to find some space.
Ryan Torain vs. Green Bay
Torain performed nicely against the Eagles last week and produced a solid 70-yard, one-touchdown performance. He's on the radar as the lead option for the foreseeable future with Clinton Portis sidelined for at least the next month. The Packers are surrendering 118.2 rushing yards per game and a robust 5.2 yards per carry. Torain shoulders a heavy workload this week.
Michael Bush vs. San Diego
Darren McFadden sustained a hamstring injury last week to temporarily halt his hot start to the season. He missed practice on Wednesday, thereby putting Bush in line for a big workload against the Chargers in Week 5. It's certainly no easy road, as the Chargers rank seventh against the run (80.3 yards per game and one touchdown allowed). Still, I anticipate that the Raiders lean on their bruising back to try and create opportunities for Bruce Gradkowski. He's the goal-line back, as evidenced early in Week 4 on his two-yard touchdown plunge.
Jahvid Best vs. St. Louis
Best played through his toe injury and amassed 84 total yards (with a lost fumble) in the near-upset of the Packers in Week 4. The toe injury isn't thought to have worsened during his Week 4 effort, though it certainly didn't help matters as he labored to cut and perform those highlight-reel moves that we've seen in the past. He remains a top RB2 option this weekend against a St. Louis defense that has been mighty interesting to watch through the first quarter of the season (116.3 yards allowed per game with one touchdown).
Joseph Addai vs. Kansas City
Once again, Addai defied the injury report to post a big fantasy game against the Colts (while owners watched the "points wasted" column tally his score on the bench). Addai stands as the short-yardage beneficiary of Peyton Manning's dominance. He won't necessarily produce a sizable rushing total (70 yards is about what you anticipate), but you're still looking at multiple red zone appearances from this offense.
Running Back Sleepers
Ladell Betts at Arizona
Pierre Thomas didn't practice on Wednesday, and there's some discussion that the feature back is recovering from both knee and ankle injuries (previously, it had been reported as only an ankle injury). I suspect that we see the Betts/Christopher Ivory tandem at work once again this weekend against the 30th-ranked Arizona run defense (154.8 yards per game). Betts will be the lead back of the tandem.
Mike Tolbert at Oakland
Tolbert started last week's game and rumbled for 100 yards on 16 carries with a touchdown before Mathews started getting opportunities in the second half. The Chargers have historically run all over the Raiders, and I don't suspect that much changes this week against the 31st-ranked Oakland run defense (162 yards per game). Forget about Arian Foster's dominance last week. Derrick Ward and Steve Slaton combined to run for 117 yards. Tolbert and Mathews run wild in support of Philip Rivers this weekend.
Brandon Jacobs at Houston
Jacobs took advantage of a huge opportunity late in the smash-mouth Sunday night game against the Bears. He rushed for 62 yards on six carries and scored to put that game away. The Texans rank second against the run coming into this game (70.3 yards per game), but we know all too well that the pass defense has been deplorable. Eli Manning has success through the air, and I expect to see Jacobs in the mix to clean up those drives. Bradshaw is banged up (as addressed above), thereby opening the door for Jacobs to build on his downhill running in Week 4.
Mike Bell at San Francisco
The Eagles are optimistic that they can load up McCoy with a flak jacket and extra padding to get him into the mix against the 49ers. McCoy did not practice on Wednesday, but there remains a chance that he gets back on the practice field later in the week. If that doesn't happen, Bell stands as the top replacement. The former Denver and New Orleans back can run between the tackles and help take some pressure off Kevin Kolb. Even if McCoy is active, Bell is likely to assume short-yardage opportunities.
Running Back Flops
LaDainian Tomlinson vs. Minnesota
Tomlinson has been the darling of talk show hosts and bloggers worldwide following his monster Week 3 performance. However, this is a much more difficult task. The Vikings rank ninth in run defense at 87.3 yards per game and have surrendered one rushing touchdown. LT cracks into your lineup in the RB2 slot, but I can't anticipate a repeat of last week's dominance against the Vikings' front coming out of their bye week.
Matt Forte at Carolina
Owners who anticipated a huge bounce-back year from Forte thrust out their chests and proudly proclaimed his return following his Week 1 effort against Detroit. Unfortunately, he hasn't been able to replicate that success in the past three weeks.
Forte has rushed for fewer than 30 yards in three consecutive games. It's possible that he assumes a larger role given the health concerns associated with Jay Cutler, but I don't know that it matters in the bottom line (he needs only 51 yards to top his season-high total of 50 yards set against Detroit). You're hoping for a huge field position win and a cheap touchdown from your RB2 slot.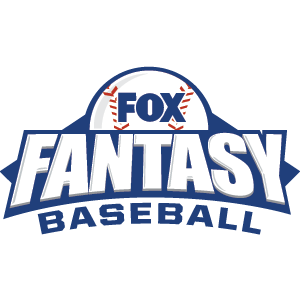 FOX Fantasy Baseball
Join or Create a Free League
Play Now!