Week 5 lineup calls: Quarterbacks
Lineup calls: QB | RB | WR | TE | K | D/ST
Aren't you glad that you don't have to contemplate what you should do with Tom Brady this weekend?
Owners that have stashed away Brett Favre on their benches while awaiting the return of "better days" are hopeful that the arrival of No. 84 and two weeks of practices and "Hi, My name is …" sessions will get this offense clicking. Of course, a date with the Jets coming out of the bye week isn't exactly what the mythical doctor ordered.
Anyway, it's a mixed bag for fantasy owners this weekend. There are several glorious spots on the schedule that allow fantasy owners to reach deep. Are you contemplating starting David Garrard this week? How about Ryan Fitzpatrick?
Let's get cracking on this week's "Lineup Calls."
Top 10 Quarterbacks
(other than Aaron Rodgers, Drew Brees, Peyton Manning, Tony Romo, Matt Schaub or Philip Rivers)
Sam Bradford vs. Detroit
Bradford has quickly acclimated to NFL life, and he seems to get more comfortable each week. He's thrown six touchdowns against six interceptions, and has established a tremendous rapport with Danny Amendola and Mark Clayton. The Detroit front line is an impressive bunch, but the back-seven continues to surrender big plays.
Eli Manning at Houston
Much has been written about the blood-letting on Jay Cutler last weekend, and rightly so. Manning posted his second straight anemic effort in the passing game. He passed for 195 yards with two sacks and two lost fumbles against the Bears.
Better days lay ahead this weekend for Manning and his receivers, starting this weekend against the bottom-ranked Houston defense (337.8 passing yards and two touchdowns per game). The Texans added Mark Anderson, who was cut by the Bears, and I fear the health and status of the offense line, but I do believe that Manning will find success downfield.
Matt Ryan at Cleveland
The 49ers did a fine job to contain Ryan and the Atlanta passing game in Week 4 following his strong back-to-back efforts against the Saints and Cardinals. He passed for 273 yards with one touchdown (Harry Douglas), two interceptions and three sacks.
Ryan is a strong play this weekend against the 24th-ranked Cleveland pass defense (235.8 yards and 1.8 passing touchdowns allowed per game). The key to this game is holding down the front line against Michael Turner (the Browns rank 17th in run defense). If he breaks off a big run or two early, Ryan will have his opportunities downfield.
Joe Flacco vs. Denver
Flacco took a huge step forward in Week 4 with his dramatic touchdown pass to T.J. Houshmandzadeh to win on the road in Pittsburgh. He passed for 256 yards with one touchdown, one interception and one sack. It wasn't a world-beating performance, but Flacco demonstrated great poise.
The Baltimore offense is still trying to find its legs, literally and figuratively. The Broncos have allowed 221.8 passing yards and two touchdowns per game. Denver has been solid against the run, but remains susceptible to big plays downfield while the secondary heals from an assortment of injuries.
Ryan Fitzpatrick vs. Jacksonville
Fitzpatrick struggled to open last week's blowout loss to the Jets. However, he did rally to throw two touchdown passes and rushed for 74 yards. Fitzpatrick is ready to take on the 30th-ranked Jacksonville pass defense that has surrendered 303.8 passing yards and 2.25 passing touchdowns per game.
Matt Cassel at Indianapolis
Following a slow start, Cassel ripped off a huge effort against the 49ers in Week 3 (250 passing yards and three touchdowns). Most importantly, Cassel integrated Dexter McCluster into the attack and reconnected with Dwayne Bowe.
The Indianapolis pass defense ranks 15th in the NFL, having surrendered 217.5 passing yards and 1.5 passing touchdowns per game. I'm intrigued to watch this offense operate coming out of the bye.
Mark Sanchez vs. Minnesota
Sanchez has been a different quarterback since that dismal and confusing Week 1 effort against Baltimore (not exactly a weak defense). He's thrown eight touchdown passes in the past three weeks, and I suspect that he'll have his success against the Minnesota secondary this Monday as he welcomes back Santonio Holmes from suspension. The Vikings rank eighth in pass defense (189 yards per game with three touchdowns allowed). The offensive line will need to keep Jared Allen at bay. If possible, Sanchez will have his opportunity to take his shots downfield.
Carson Palmer vs. Tampa Bay
Palmer started slowly, but things picked up in a hurry with Terrell Owens' 78-yard touchdown reception. Owens finished the game with seven receptions of at least 17 yards. The Bengals take aim at the 10th-ranked Tampa Bay pass defense (193.7 yards and 1.7 touchdowns per game) this weekend. Look for Cedric Benson to get things rolling against the 28th-ranked Tampa Bay run defense, thereby opening up space in the downfield passing game.
Kevin Kolb at San Francisco
Kolb posted an uneven return to the lineup last week in place of the injured Michael Vick against the Redskins. However, he was a Jason Avant "good hands" play from becoming a Philadelphia hero with his last-second heave into the end zone. The most telling piece of the equation from last week was Kolb's continual check-downs to the running back and tight end positions. He'll need to stretch the field and give DeSean Jackson opportunities to make plays. Is a full week of practice enough to give him the confidence to do so? Kolb has yet to complete a pass of a distance longer than 25 yards this season. This is a difficult test against a desperate team, so he definitely poses some risk in this road tilt, but the cupboard is replete with options.
Vince Young at Dallas
Young represents an interesting play this weekend against Dallas. The Titans have struggled to spring Chris Johnson in two of four games. The Cowboys have yet to cede a rushing touchdown this season, so Young will need to stretch the field with Kenny Britt. He's yet to crack 200 passing yards in a game this season and faces a middle of the road Dallas pass defense (215.7 yards per game and four touchdowns allowed through three weeks).
Quarterback Sleepers
Max Hall vs. New Orleans
The undrafted rookie Hall was named the starter prior on Wednesday, supplanting erratic veteran Derek Anderson. He offers elusiveness in the pocket and may be able to buy time and spring Larry Fitzgerald (he's more accurate than his predecessor, too). The Saints will be without cornerback Tracy Porter, who underwent surgery to repair a tear in his left MCL.
David Garrard at Buffalo
Garrard was entered in this space last week and delivered in a big way in the upset win over Indianapolis. He's on the radar this weekend against Buffalo, a defensive unit allowed 208 passing yards and two passing touchdowns per game. Maurice Jones-Drew got things going on the ground last week. Look for that to happen against the Bills, thereby opening shots for Garrard downfield (dare I state that we'll have a Mike Sims-Walker sighting?).
Jake Delhomme vs. Atlanta
Delhomme returns to the field this week for the first time since Week 1, when he departed the game against Tampa Bay with a severely sprained ankle. He represents a risky bye week proposition against Atlanta (224 passing yards and one passing touchdown allowed per game). The combination of Josh Cribbs and Ben Watson has the opportunity to make plays downfield, as the Falcons attempt to slow 2010 hero Peyton Hillis.
Quarterback Flops
Donovan McNabb vs. Green Bay
McNabb saved an otherwise pedestrian day against the Eagles with a late scramble to pick up some rushing yards (he passed for only 125 yards and missed an open Fred Davis on a would-be touchdown toss). McNabb will work to get Santana Moss back into the mix following a disappearing act in Week 4. The Washington offensive line will be tested early and often by Dom Capers' defense and that "Psycho" package. The Packers have already recorded 16 sacks. The Redskins have allowed six sacks. My gut says that the Redskins win this game, but the crystal ball is hazy on just how that gets accomplished.
Kyle Orton at Baltimore
Orton has been the master of the big play this season (tied for the league lead with 15), and with a weak running game to support him, he'll keep gunning this week on the road. He brings a robust average of 354 passing yards per game into a tough matchup against the top-ranked Baltimore run defense (119 yards per game). Lardarius Webb, a hero of Week 4 against the Steelers, will be tested often again this weekend. I suspect that Orton posts another big yardage total, but that the red zone defense stiffens for the Ravens. Lest we forget, the Denver offensive line will also need to rally to keep Orton upright (six sacks allowed last week).
Brett Favre at New York Jets
Favre will get back to work this weekend with a new downfield target, recently acquired Randy Moss. Moss renews his battle with Darrelle Revis, whom he beat on a deep middle route in the Patriots-Jets matchup earlier this season. I suspect that things are crisper and that Favre is able to find a level of consistency that we hadn't seen prior to the Bye week, but I'm not anticipating a monster week.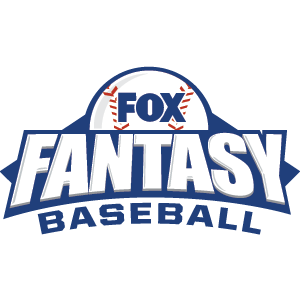 FOX Fantasy Baseball
Join or Create a Free League
Play Now!