Week 5 lineup calls: D/ST teams
Lineup calls: QB | RB | WR | TE | K | D/ST
The fantasy water cooler is still buzzing about the defense and special teams effort put forth by the Patriots.
It was perhaps the strangest sequence of events that we've seen in recent memory, with blocked kick and interception returns contributing to a blowout win.
New England, Miami, Pittsburgh and Seattle sit out Week 5.
This is a listing replete with some new names and reborn old favorites.
Top 5 Defense/Special Teams
(other than New York Jets, Minnesota, Baltimore and Green Bay)
Chicago at Carolina
The Panthers are averaging an anemic 11.5 points per game, last in the league. Now, they'll square off with former Carolina star Julius Peppers without the services of receiver Steve Smith (still on crutches). The Chicago run defense was dominant through three games before wearing down and getting run over by the Giants late in that Week 4 debacle. Jimmy Clausen is going to have a rough day.
San Diego at Oakland
With 11 turnovers and 15 sacks, the Chargers are rolling up some fantastic fantasy defensive numbers (so long as they stay away from the special teams problems). I know it takes all three phases to get it done, but the run and pass defense has been phenomenal.
New Orleans at Arizona
Max Hall gets his chance as the top option this week for the Cardinals. The attacking Saints will play without Tracy Porter, so there may be some space downfield. However, I do expect to see the Saints try and force the issue against the rookie quarterback.
Cincinnati vs. Tampa Bay
The Bengals look to get back to work after being beaten by Peyton Hillis and the Browns. This is a squad that had performed beautifully in Week 2 against the vaunted Baltimore passing attack, and I anticipate a strong effort this week against Josh Freeman. This could be the week that Antwan Odom regains his form.
Atlanta at Cleveland
Will this be the team to slow down early-season superhero Peyton Hillis? The Falcons rank 11th in run defense, having surrendered 96.3 yards per game with two touchdowns. Atlanta ranks seventh in total defense, yielding 15 points per game with 11 turnovers and eight sacks.
D/ST Sleepers
St. Louis at Detroit
Steve Spagnuolo's team ranks among the best stories of the NFL season. The defense currently ranks fourth in total defense, having allowed just 13 points per game. St. Louis has generated 12 turnovers (eight forced fumbles) with nine sacks, so I suspect that Shaun Hill will feel the heat. Can the Rams get it done on the road?
Carolina vs. Chicago
Do I need to belabor the point here? The Panthers rank 21st in total defense to date (21.8 points per game), but get their shot at Todd Collins and that Swiss cheese-like offensive line. I suspect that we see a ton of dump-offs to Matt Forte and short passes to Greg Olsen, but not much more than that.
D/ST Flops
San Francisco vs. Philadelphia
The offensive line in Philadelphia is struggling, and that's a gross understatement. I'm expecting a desperate San Francisco team to bring the heat on Kevin Kolb early and often in this all-important home date. This is a huge spot for the 49ers, and Kolb's unwillingness (to date) to throw the ball downfield will be troublesome in this game.
Tennessee at Dallas
Despite ceding huge yardage totals in back-to-back games, the Titans are still tied for eighth in total defense (17 points per game). They run into a difficult battle this week, a road tilt against the loaded Dallas offense. The Cowboys are coming off the bye, giving the offense time to make adjustments and continue Dez Bryant's immersion in the offense.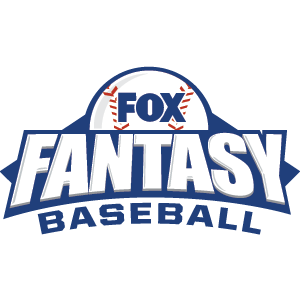 FOX Fantasy Baseball
Join or Create a Free League
Play Now!