Fantasy Football Week 4 RB Advice: Hang in there, C.J. Anderson owners
Each week during the 2015 season, we're going to take a look at five running-back-by committee (RBBC) situations that you should keep a close eye on. Some will have big questions, while others might be noted due to their circumstances becoming clearer. We'll focus more on the week immediately ahead than look down the road.
And now, in alphabetical order …
Cincinnati Bengals
Week 3 snap count: Gio Bernard 51, Jeremy Hill 26
Head coach Marvin Lewis said that "game flow" caused this playing-time discrepancy against the Ravens, adding the comment, "When we're behind, it's Gio." But you were never behind by more than three points, coach.
Hill carried 12 times for 21 yards on Sunday, so it's not like he's a full-time spectator. However, if you drafted Hill to be a workhorse, you need to adjust expectations and see him as a timeshare participant with Bernard. I'd consider buying low on Hill, in case the second half of the season turns out like last year's did, with Hill running for a million yards. If you could get him for a Jeremy Maclin/Allen Robinson type of receiver, anyway.
Denver Broncos
Week 3 snap count: C.J. Anderson 35, Ronnie Hillman 24
From head coach Gary Kubiak: "We have to keep C.J. on the field. C.J. has been coming off the field the past three games because he's been nicked up … Things are going on, and we need to keep him on the field consistently."
From the same Denver Post article: "The Broncos offense is tweaked, using one-back sets, but Kubiak has no plans to abandon the run. C.J. Anderson remains the starter, and the Broncos would like to get him on track against Minnesota."
Hold your Anderson stock for awhile longer, folks. Try to buy a little low on him, even. Tweet me @jhalpin37 discuss specific ideas. Hopefully, he'll stay healthy. And, you know, get better.
Detroit Lions
Week 3 snap count: Ameer Abdullah 37, Joique Bell 25, Theo Riddick 16
Riddick caught eight passes against the Broncos, but five of them were on the final drive when the game was just about out of hand. Claiming/starting Riddick for Week 4 seems like a shot in the dark, as he's the third banana in this backfield.
Bell isn't showing anything, with 22 yards on 20 carries. Abdullah is obviously the back to own, and should be seen as a most-of-the-time fantasy starter moving forward. He'll graduate to all-the-time status when he starts getting the ball more than 10 times per game.
Tennessee Titans
Week 3 snap count: Dexter McCluster 36, Antonio Andrews 23, Bishop Sankey 18
The boxscore told a different story, showing Andrews as the clear winner with 12 carries for 49 yards and a touchdown. This article from Music City Miracles describes a near-constant backfield rotation by head coach Ken Whisenhunt. When this team returns from the bye, you'll want to avoid this situation at all costs. Maybe Andrews becomes the guy down the road, but for now, it's chaos.
Washington Redskins
Week 3 snap count: Chris Thompson 39, Matt Jones 26, Alfred Morris 12
The game flow really might have had something to do with this one, as the Redskins used Thompson while playing from behind for most of the second half. Head coach Jay Gruden has been saying that Morris will get more involved versus the Eagles in Week 4. Morris and Jones are probably both in flex-if-you-must range.
Others of note:
Arizona Cardinals: If Andre Ellington doesn't return in Week 4, it'll once again be a lot of Chris Johnson (34 snaps vs. 49ers) accompanied by a bit of David Johnson (17 snaps). Look, I want to see the rookie as much as you do, but CJ2K had 150 yards from scrimmage and two scores on Sunday. It's hard to listen to people yell about how dumb Arians is on this, because it's working.
Buffalo Bills: LeSean McCoy might get a rest this week, so Karlos Williams should be your top free-agent target.
Cleveland Browns: Forty snaps for Duke Johnson, 33 for Isaiah Crowell. Grab Duke off the wire while you still can, folks.
Houston Texans: Someone finally had a good game here, as Alfred Blue ran 31 times for 139 yards and a touchdown against the Bucs. Blue could have another solid game at Atlanta … IF Arian Foster doesn't make his debut.
New England Patriots: So, the Pats' backfield can support TWO fantasy backs now? Not necessarily. LeGarrette Blount carried 18 times for 71 yards and three touchdowns, but only two of those carries came before his third-quarter TD that put the Pats up 30-0. When the game was being decided, Dion Lewis was on the field.
New York Giants: The backs basically split the carries three ways against the Redskins. I have no idea what's going to happen in Week 4, and neither do you. Avoid Rashad Jennings and Andre Williams against the Bills' stout front, and consider Shane Vereen only if your options are limited.
New York Jets: Chris Ivory (hamstring) was active but still didn't play against the Eagles. If healthy, he'll lead the way Sunday morning against the Dolphins, but Bilal Powell still figures to get plenty of work. Powell had 30 touches for 132 yards from scrimmage in the first two games.
Philadelphia Eagles: Ryan Mathews played well Sunday, but DeMarco Murray will still be the top dog when he's ready to play again. This is very unlikely to be a timeshare.
St. Louis Rams: Tre Mason led the way with 23 snaps, with Benny Cunningham getting 15 and Todd Gurley 14. Head coach Jeff Fisher said Monday that he wants to get Gurley more reps, and we believe him. The Rams' offense is struggling, and if Gurley is ready for a bigger load, he's their best chance of improvement.
San Diego Chargers: Fourteen carries for 51 yards for Melvin Gordon. Keep it coming, kid.
Seattle Seahawks: If Marshawn Lynch (hamstring) can't play Monday, rookie Thomas Rawls will get most of the playing time, probably with some passing-down help from Fred Jackson. Rawls will absolutely be startable in fantasy if we know before the weekend that Lynch is out.
(Snap counts courtesy of NFL.com's Game Books.)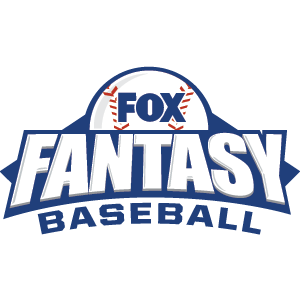 FOX Fantasy Baseball
Join or Create a Free League
Play Now!