Week 4 lineup calls: Tight ends
Lineup calls: QB | RB | WR | TE | K | D/ST
The games of Week 4 cannot come soon enough.
Each report that comes out of a practice includes a longer injury list, including seemingly every tailback in the game. Last week, I noted that 26 players were listed on the Cleveland Browns' injury report. Let's see if we can't beat that total in Week 4!
Fantasy owners are anxiously awaiting the final injury reports. In the interim, they're jockeying to claim the latest would-be hero at the skill positions and to replace players on a bye. Jason Witten and Visanthe Shiancoe are out of the mix, so you may be looking to find yourself a stop-gap gem.
Top 5 Tight Ends
(other than Antonio Gates, Jermichael Finley, Vernon Davis, Dallas Clark and Tony Gonzalez) Chris Cooley at Philadelphia
Cooley has already been targeted 20 times by Donovan McNabb to rank second to top receiver Santana Moss. He's hauled in 14 of those 20 passes for 197 yards and a touchdown. The Eagles figure to blitz their former quarterback frequently, thereby forcing the ball out of McNabb's hands to Cooley operating across the middle.
Zach Miller vs. Houston
You have to love the potential of the Oakland passing game this week against Houston. I can't believe that I just wrote that.
As expected, Miller has been a frequent target of the Oakland quarterbacks, although some may have been concerned when Bruce Gradkowski slid into the starting job. Miller was targeted nine times in the difficult defeat in Week 3 to the Cardinals. Thus far, he's caught 11 of the 21 passes thrown to him for 156 yards and a score. He's obviously a prime target for fantasy owners given the issues impacting the Houston secondary right now.
Owen Daniels at Oakland
Daniels hasn't become a fantasy hero just yet, but his workload is ramping up week-by-week. In Week 3, he targeted six times in the loss to Dallas and narrowly missed scoring on one of his receptions. I put Daniels on the radar this weekend against the Raiders as the Houston offense tries to open things back up following a crushing defeat.
Dustin Keller at Buffalo
Keller has become the top receiver for Mark Sanchez through three weeks. He's already been targeted 24 times by Sanchez, and the duo has connected on 15 pass plays for 226 yards. Keller rates as a top play this weekend against a Buffalo defense that has been generous to opposing tight ends (4.3 receptions and 71.3 receiving yards per game with one touchdown).
Greg Olsen at New York Giants
Olsen scored for the second straight week and has become a go-to receiver for Jay Cutler downfield while the rest of the receiving corps rounds out. He has been targeted 13 times through three weeks with 10 receptions. We can reasonably expect the Giants to run-blitz and try to slow Matt Forte on the ground, something they've been unable to do against previous opponents. Olsen is the bigger winner as the sea parts over the middle.
Tight End Sleepers
Aaron Hernandez at Miami
Hernandez recorded his second straight six-reception game in Week 3 against the Bills. He's clearly established as the No. 3 option for Tom Brady behind Moss and Welker. Hernandez is a sure-handed option (he's caught 13 of his 15 targets) with speed to run the seams (two catches of at least 40 yards). Mark Sanchez moved the ball up and down the field in Week 3. Look for Brady to do the same.
Tony Scheffler at Green Bay
Scheffler's reps increased last week against the Vikings, as Shaun Hill focused his attention on his tight ends. He caught seven passes for 60 yards with the team's lone touchdown reception in Week 3. Scheffler caught six passes in the opener. I'm anticipating a sizable workload for him this weekend against the "Psycho" defense and a heavy blitz package.
Jeremy Shockey vs. Carolina
The loss of Reggie Bush from the passing game (and now potentially Pierre Thomas for a week) raises the target count for the other options on the roster. Shockey caught eight passes for 78 yards and scored his first touchdown of the year in Week 3, doubling his Week 2 output. He caught three passes for 26 yards in his only meeting with the Panthers last season (he sat out Week 17).
Tight End Flops
Brent Celek vs. Washington
Celek has yet to catch fire this season as many fantasy owners and scribes (self-included) expected, and I'm not sure that it happens here against the Redskins. Michael Vick has opened things up in the downfield game, chucking the ball to Jeremy Maclin and DeSean Jackson with great regularity. Celek may have that breakthrough game in this divisional home date, but I'm not banking on it. He caught seven passes for 41 yards in two games against Washington last season.
Heath Miller vs. Baltimore
Miller's caught multiple passes in the first three games of the season, but he faces a daunting task this week against the division rival Ravens. In the past three years (six games), Miller has accrued just 14 receptions for 108 yards and one touchdown. That's 18 yards per game. Leave him on the sidelines this weekend.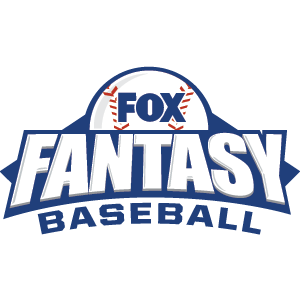 FOX Fantasy Baseball
Join or Create a Free League
Play Now!