Week 4 lineup calls: Running backs
Lineup calls: QB | RB | WR | TE | K | D/ST
Fantasy owners are faced with several huge dilemmas this weekend at the tailback position.
First, Adrian Peterson owners need to contend with an early bye and somehow replace those 20 points. Second, there are myriad injuries and matchup problems affecting your decision-making process this week.
Owners of Ray Rice, Steven Jackson and Pierre Thomas have to evaluate the information from practice reports and trust their guts. The Twitter-verse is on fire with chatter about Jackson's updates on his groin strain.
Will any of these backs be ready to answer the bell? Jackson and Thomas have matchups that will force you to wring your hands while awaiting game-day information. Rice's injury (he missed Wednesday's practice) and difficult matchup against the Steelers probably leave him on the proverbial pine.
Top 10 Running Backs
(other than Maurice Jones-Drew, Steven Jackson, Frank Gore, Chris Johnson, Ray Rice, Arian Foster and Michael Turner)
Cedric Benson at Cleveland
Benson finally broke through with a rushing touchdown and the first receiving touchdown of his career against the Panthers. He's set for another huge day in Week 4 against the Browns. Benson amassed 86 total yards on 19 touches in his only meeting with Cleveland last season.
Ryan Mathews vs. Arizona
Mathews is slated to return from the ankle injury that sidelined him in Week 3 against the Seahawks. He takes aim at the run-deficient and enigmatic (I guess we can describe the Chargers that way, too) Arizona defense. The Cardinals rank 31st in run defense, having allowed 146.3 rushing yards and one rushing touchdown per game. Fantasy owners await Mathews' big breakout game. This could be it.
Darren McFadden vs. Houston
McFadden has been one of the great breakthrough stories of the 2010 season. The third-year back from Arkansas has been on the radar since being selected by the Raiders, but injuries and inconsistency had stalled his growth until this fall. McFadden took advantage of the opportunities afforded him following Michael Bush's thumb injury, and I'm anticipating a big day against the Texans. McFadden has already caught 10 passes this season, and I suspect that we see him out in space against the sieve-like Houston secondary.
Matt Forte at New York Giants
Forte was quieted by the Packers in Week 3, as expected. We didn't anticipate that he'd pile up yardage on the ground, but Forte was also quiet in the passing game. This is the game where the offense gets the running game moving on the road, as the Bears travel to take on the 26th-ranked New York run defense (136.7 yards and one touchdown allowed per game).
DeAngelo Williams at New Orleans
He has to break a big run eventually. Doesn't he? Williams has been contained through the first three weeks, and he's certainly not receiving a ton of assistance from a banged-up running game or the passing game.
Owners are hoping that this divisional battle allows them to exhale and stop cursing their draft-day decisions. The Saints rank 30th against the run at 145 yards and one touchdown allowed per game. They did play quite well in the red zone against the Falcons last week, but Michael Turner still found paydirt. Williams earns his trusting owners a big return this week.
Pierre Thomas vs. Carolina
Thomas missed Wednesday's practice because of an ankle injury sustained in Week 3. However, it's expected that Thomas will be available for Sunday's home tilt with the disappointing Panthers. He amassed 81 total yards with a touchdown in his lone meeting with Carolina last year. Barring a setback, Thomas will should a heavy load this week, and owners will celebrate his activity in the passing game.
Peyton Hillis vs. Cincinnati
Hillis has been one of the great stories of the 2010 season. He was on the radar this preseason as a potential vulture in a split workload with Jerome Harrison. Hillis has scored in each of the Browns' first three games and piled up 180 total yards in a surprising turn against the Ravens in Week 3. I don't anticipate a monster game here, although we have seen some strange things in this series. The fact that he sees the ball at the goal line and catches the ball out of the backfield puts him on the radar this week in a divisional battle.
LeSean McCoy vs. Washington
McCoy contributed just 54 yards on 11 carries, as he took the backseat to Michael Vick and the passing game against the Jaguars. He'll be active in the passing game against the Redskins in this tough NFC East battle. The Redskins, even with the Albert Haynesworth confusion, still rank 11th in the NFL against the run (98 yards per game). However, we did see the Rams take the ball at the run defense last week, as both Steven Jackson and Kenneth Darby ran well and scored.
BenJarvus Green-Ellis at Miami
As I theorized last week, Green-Ellis posted a big day against the Bills. He rushed for 98 yards and scored in place of an injured Fred Taylor, and I expect to see him lead the pack this week against Miami. Mark Sanchez stretched the field well last week, thereby allowing LaDainian Tomlinson and Shonn Green to combine for 106 rushing yards. We can reasonably expect Tom Brady to do the same and, though other backs (including Danny Woodhead) factor into the mix, Green-Ellis stands as the chief beneficiary.
Justin Forsett at St. Louis
Following a slow start to the season, Forsett amassed 94 total yards on 20 touches in Week 3 against the Chargers. He caught three passes out of the backfield for the second time in three games, and I'm optimistic that he takes his game to another level this week in St. Louis. Forsett ran wild in Week 12 of the 2009 season against the Rams with 130 rushing yards and two touchdowns. Can the Seahawks take their "Win Forever!" game on the road?
Running Back Sleepers
Shonn Greene at Buffalo
A ton of ink has been spilled to celebrate the resurgence about LaDainian Tomlinson in New York, and second-year tailback Greene has slipped to the background. Greene has amassed just 106 rushing yards in three weeks, therefore putting him back into the "sleeper" category for this week. Buffalo ranks 27th against the run, having surrendered 141 rushing yards per game with five total touchdowns.
Laurence Maroney at Tennessee
According to reports from The Denver Post, Knowshon Moreno is expected to miss Week 4 because of the hamstring injury sustained while preparing for Week 3 against the Colts. As such, Maroney stands to command a bigger role in the offense against Tennessee. He amassed 64 total yards on 14 touches in the 27-13 loss to Indianapolis. The Titans rank 17th against the run (116.3 yards per game), but have ceded only one rushing touchdown. The Broncos have to commit to the run eventually, don't they?
Brandon Jackson vs. Detroit
Jackson was limited to 12 yards on seven carries last week against Chicago, adding four catches for 27 yards. He's on the radar this week (I know you fear John Kuhn) against the Lions, particularly in the passing game. Kuhn slides in for a handful of touches, but this game ultimately decides whether the Packers get cracking on a deal to bring in another option.
Running Back Flops
Rashard Mendenhall vs. Baltimore
Mendenhall rumbled for 143 yards and a touchdown last week in the blowout victory over Tampa Bay to help the Steelers extend their record to 3-0. It's much tougher going this time around with the Ravens on tap. You can bet that they know his name, unlike last week's opponent, Peyton Hillis of the Browns. Mendenhall did amass 117 total yards at Baltimore last season before getting slowed for just 36 yards (though he did score a touchdown) at home in Week 16.
Ronnie Brown vs. New England
Brown slides down into this area once again with a date against the Patriots. He was a non-factor in Week 3 against the Jets, as expected, putting up just 54 rushing yards on 11 carries. Brown will square off against Vince Wilfork and the run-swallowing New England front (119 yards per game through three weeks). He averaged three yards per carry (16 carries for 48 yards) in his only matchup with the Patriots last season (he was injured before the teams met again).
Ahmad Bradshaw vs. Chicago
The Bears have dominated opposing running games thus far. Chicago has surrendered just 38.7 yards per game, with the only memorable run in three weeks (Jahvid Best's short touchdown plunges aside) coming from John Kuhn on a pitch-out. With Shaun O'Hara still ailing and slated to miss this game, I'm not confident that the running game clicks in this one. Given his expected workload, Bradshaw rates a play at the RB2 slot, but temper your expectations.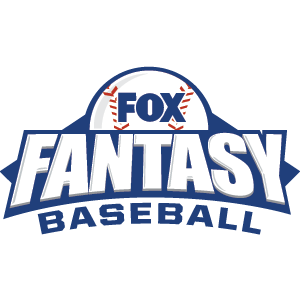 FOX Fantasy Baseball
Join or Create a Free League
Play Now!