Fantasy Football: Week 3 NFL Daily Fantasy Picks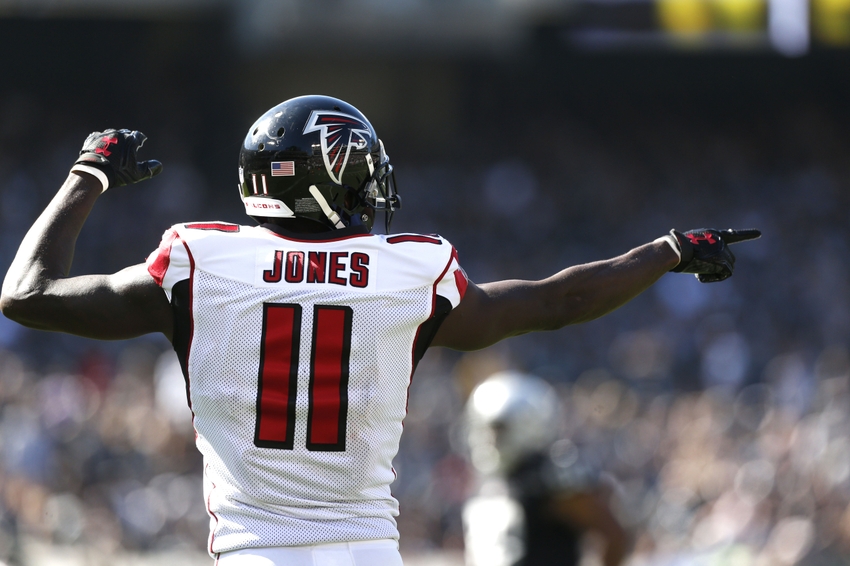 Playing daily fantasy football in week 3 of the 2016 NFL Season? Read these DFS suggestions before you set your FanDuel or Draft Kings lineup.
Week 2 is complete and my weekly article had another solid week. If you rolled out a lineup of Carson Palmer, LeGarrette Blount, DeAngelo Williams, Jarvis Landry, Odell Beckham, Jesse James and the Panthers Defense you had another great week. The goal of this weekly column is not to build a lineup for you but too simply give you the foundation to build that perfect combination.
I posted a couple of thoughts following week 1. Apparently I jumped the gun on the Lions offense being good. They still are going to have a number of good weeks but the loss of Ameer Abdullah hurts as well. The other points I listed held true for another week. I had a few more observations following week 2.
1. Cam Newton is both match up and game script proof. Cam Newton was the top scoring QB in Week 2 in a game that Carolina was a huge favorite in. The Panthers came into Week 2 as the biggest favorites on the board causing some people to think jumping out to a huge lead would change the game flow. Newton will produce in tough matchups and Carolina proved it both in week 1 and all of last season, they don't stop pouring on the offense even with a big lead.
2. Paying down at Tight End is a viable strategy. With Rob Gronkowski out the first two weeks the TE landscape has looked a bit different to start the season. Jordan Reed is the only truly elite TE left on the board while the mid to lower range TE's have been the ones making people money. Dennis Pitta was the surprise in week 2 catching 9 balls for over 100 yards. Jesse James, Delanie Walker, Jacob Tamme, and Trey Burton all had solid games in week 2 at bottom tier price. Until Tom Brady returns and Gronk is full strength (he didn't look it Thursday night), value TE's are going to be a sneaky place to gain an advantage over players that are less sharp.
3. The Saints offense is truly different away from the friendly confines of their home turf. The Saints Giants game in Week 2 featured the highest Vegas total featuring two high-powered offenses against very average defenses. This had all the makings of a high scoring back and forth affair. A 16-13 Giants win was not what anyone expected as the Saints offense couldn't get anything going all day long. Brees ended up with 263 yards passing and a single TD, but keep this in mind when the Saints are playing outdoors through out the season.
Week Three has already started with a dominating win by the Patriots over what was a 2-0 Houston Texan team. Most experts thought the Texans were a really solid team yet they went into Foxboro and got absolutely dominated by a Patriot team using their 3rd string QB making his NFL Debut. Maybe the experts don't really know that much after all.
Hopefully I can use the numbers and get your started on the right track this week, let's take a look at the picks!
DISCLAIMER – Salary cap numbers are based on FanDuel's pricing for this week.
QUARTERBACK
Matt Ryan ($8500) Falcons vs. Saints – By nearly all accounts, Ryan had a "bad" year in 2015 throwing only 21 TD's to go along with 16 interceptions. His bad season also included 4591 yards passing. 2016 couldn't have started out a whole lot better for Ryan as he is averaging 365 yards per game to go along with 5 touchdown passes. Of course he has faced two of the worst defenses in football the first two weeks. Oakland is dead last against the pass but New Orleans currently sits 30th. Ryan gets yet another wonderful matchup Monday night in what Vegas thinks will be the highest scoring game of the week. Fire up Ryan with confidence.
Carson Palmer ($8200) Cardinals @ Bills – Speaking of teams bad against the pass, the Bills got lit up last week by the dangerous passing attack of Ryan Fitzpatrick and Eric Decker. Don't get me wrong, that tandem is solid but certainly not elite. Palmer continues to get it done week in and week out yet continues to be priced $1,000 lower than the top QB option this week (Cam Newton against a solid Minnesota D). Pamer has had back to back great games and Larry Fitzgerald looks rejuvenated. Play Palmer again with confidence against a below average defense.
Ryan Tannehill ($7400) Dolphins vs. Browns – Poor Cleveland… At least they won an NBA Championship this year. The Browns are bad and things are about to really get ugly offensively as they are now on their third QB this week. Their defense is terrible too and Tannehill comes in as one of the better value QB's of the week priced at only $7400. Tannehill is coming off a great week 2 where he piled up nearly 400 yards through the air. The Dolphins also lost RB Arian Foster and are setting up to be air heavy against a weak secondary. Of course Miami could go up 4 scores in the first half and take the air out of the ball in the third and fourth quarter. If that happens, you can bet that Tannehill will have got his 20+ Fantasy points by then.
Others I Like – Andrew Luck ($8700), Blake Bortles ($7900)
RUNNING BACK
Matt Forte ($7500) Jets vs. Chiefs – Forte is a back that is completely flying under the radar this week heading into week three facing a defense that many think is solid. The Chiefs front seven was tough on the run last season, but that has not translated over to this season so far. They currently are allowing the third most yards per game this season, granted its only been 2 weeks. However, Forte is coming off a monster game at Buffalo and is currently getting a workload that is going to put him in the conversation every week until he breaks down. He received 32 touches last week and turned that into over 100 total yards and three scores. I don't think many people are talking him up this week and I think its a mistake. If he continues to get over 20 carries and can add a few catches in the process, he is going to consistently score 20 points every single week.
Melvin Gordon ($7100) Chargers @ Colts – Gordon has looked like a really solid RB in the first two weeks finally displaying the ability that many expected him to show last season as a rookie. Gordon has already scored 3 times this year and went over 100 yards last week as well. With Keenan Allen done for the year and now Danny Woodhead, the Chargers are going to give Gordon all the touches he can handle. The Indy defense is starting to slowly get back some talent in the secondary but are still really weak up front. Gordon should be in line for 25 total touches and will be used more as a receiver filling in a role similar to what Woodhead was in.
Charles Sims ($6300) Buccaneers vs. Rams – Sims takes over as the workhorse back in a Tampa offense that has been really solid so far this season. Doug Martin is out the next three weeks so Sims will get a chance to show he can handle a full work load. He has always shown the ability to catch passes out of the backfield and with an increase in workload should be able to pay off a super cheap salary this week. The Rams defense has been pretty tough against the run, but with 20 touches nearly a lock as well as the receptions that come with should provide an easy path to double digit points.
Others I Like – DeMarco Murray ($7700), David Johnson ($8400), CJ Anderson ($8000)
WIDE RECEIVER
Jarvis Landry ($7000) Dolphins vs. Browns – Landry continues to catch balls at an alarming rate and will continue to see an increase in looks as Miami will be without their top RB this week. He did catch 10 passes last week and now has totaled 17 catches in the first two games. As discussed above, the Browns are one of the worst defenses in football and have no chance to slow down these Dolphins this week. With Foster on the sideline, I think Miami will look to use Landry as kind of an extension to their running game and this could be the week that he finds the end zone. Look for double digit catches yet again this week.
T.Y. Hilton ($7400) Colts vs. Chargers – Donte Moncrief was injured this past week and will miss a few weeks. Hilton is really the last man standing in the receiving corp in Indy, and Andrew Luck has always trusted him. The Chargers have allowed the 4th most receiving yards so far this season and this game has the look or a high scoring back and forth affair. Hilton has been underwhelming so far this year but the most encouraging part has been double digit targets in both games. There is virtually no chance he doesn't receive at least 10 looks again this week and has the ability to break a long touchdown at any time.
Julio Jones ($9300) Falcons vs. Saints – Its really hard to pass up on Jones this week in a match up that couldn't really get any better. The Falcons have been airing it out and this Monday night game is a near lock for a ton of offense. The Saints secondary is simply just too small to cover Jones and he is a near lock to find the end zone. The price is up there like it will be all season but Jones has the ability to more than pay it off. Play him with confidence.
Others I Like – Larry Fitzgerald ($7600), Jordy Nelson ($8300), Allen Robinson ($7900)
TIGHT END
Dennis Pitta ($5000) Ravens vs. Jaguars – Joe Flacco and Pitta have long had a connection but Pitta can not stay on the field and healthy playing only 7 games the past two seasons. So far this year he looks healthy and Flacco has locked onto him early and often receiving 16 targets through two weeks rewarding people that took a chance with a 100 yard day. As long as Pitta is on the field, Flacco will continue to count on him over the middle and give him consistent targets. For a price of only $5,000, Pitta really only needs to get to 10 fantasy points to be considered reaching value. He shouldn't have a problem at all this week against a very average defense.
Jacob Tamme ($5500) Falcons vs. Saints – Another TE that has kind of flown under the radar and is super cheap is Tamme. He has gotten 8 targets in both games and is a consistent weapon for Matt Ryan. I have said it a number of times in this article but I really like the Falcons to put up huge numbers Monday night and Tamme will be a big part of that. If he can catch 5-6 balls and get in the end zone, he will provide great value at only $5500.
Others I Like – Delanie Walker ($6900), Trey Burton ($4500)
KICKER
For some reason FanDuel still includes the kicker spot while many other daily fantasy sites have dropped it. I will make it simple for you, play a kicker from an offense you like with a salary that works with the rest of your team.
DEFENSE
Miami Dolphins ($4600) – This seems like a pretty easy play this week and for good reason as the Browns will be rolling out their third quarterback in three weeks with rookie Cody Kessler. The last report I read on Kessler was that he is "not NFL ready" which is a ringing endorsement for a QB set to start this week against and already solid defense. This Dolphins team struggled a bit with the Patriots last week but generated a few turnovers in week one and are in a prime matchup to be the #1 scoring defense this week.
Others I Like – Carolina Panthers ($5000), Green Bay Packers ($4400)
This article originally appeared on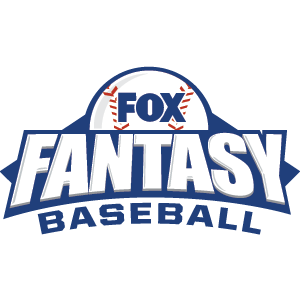 FOX Fantasy Baseball
Join or Create a Free League
Play Now!