Week 3 lineup calls: Wide receivers
Lineup calls: QB | RB | WR | TE | K | D/ST
The quarterback carousel has been rotating at a dizzying pace through two weeks.
Fans in a handful of NFL cities and fantasy owners everywhere are hopeful that these changes will jumpstart their respective squads.
What? You aren't excited about the insertion of a Bruce Gradkowski, Ryan Fitzpatrick or Jimmy Clausen?
Those might not grab you, but Michael Vick's retention of the starting role in Philadelphia is certainly a big news item. Whatever your thoughts on the matter, owners of DeSean Jackson and Jeremy Maclin are smiling widely. Now, if only we can find some love for tight end Brent Celek along the way.
Let's take a look at the top receivers in this week's "Lineup Calls." As always, I'll rip the elite options out of consideration, so save the freak-outs about the names listed below. We're reaching a bit deeper as we strive to bring you to fantasy glory!
Top 10 Wide Receivers
(other than Larry Fitzgerald, Andre Johnson, Anquan Boldin, Marques Colston, Randy Moss, DeSean Jackson, Brandon Marshall, Roddy White, Calvin Johnson, Reggie Wayne, Greg Jennings, Miles Austin, Steve Smith (CAR) and Wes Welker)
Chad Ochocinco at Carolina
Ochocinco posted a huge Week 1 in comeback mode against the Patriots, racking up 12 catches for 159 yards in the lopsided loss. He was quieted in Week 2 by the Ravens (four receptions for 44 yards). I'm anticipating a bounce-back effort this weekend against the Panthers, as Carson Palmer and the offense capitalize on the defensive effort against Jimmy Clausen.
Santana Moss at St. Louis
Moss has developed a tremendous rapport with Donovan McNabb, as the veteran combination has amassed 16 receptions for 166 yards through two weeks. I had tabbed Moss as a "sleeper"/rebound player following McNabb's arrival, and the Shanahans have certainly opened up this offense. The Redskins come out with a big effort this week after that crushing Week 2 loss, and I anticipate that No. 89 makes his mark early.
Kevin Walter vs. Dallas
His role may be reduced once Owen Daniels returns to full strength, but Walter is currently front and center in Matt Schaub's passing attack. He's scored in both games and racked up 11 receptions in the dramatic comeback win over Washington. I'm anticipating another shootout this weekend in front of the home crowd during the "Battle for Texas." Schaub owners need to wipe the drool from their mouths.
Malcom Floyd at Seattle
Floyd was quiet early in Week 2 against the Jaguars, but exploded for a huge 54-yard touchdown reception in the fourth quarter. He finished with three catches for 95 yards, his second straight game with three receptions. Floyd is on the mark for another big spot this weekend against the Seahawks. He'll draw coverage from Marcus Trufant, so it won't come easy early on. I suspect that the big 6-foot-5 downfield threat makes his mark as the game progresses and San Diego pulls away.
Jeremy Maclin at Jacksonville
Maclin has been one of the principal contributors to Michael Vick's rise in Philadelphia. He's scored in two straight games while catching seven passes for 64 yards. Maclin represents a big opportunity for fantasy owners this week against the suspect Jacksonville secondary that was obliterated by Philip Rivers and that ceded 295 passing yards to Kyle Orton in Week 1.
Hakeem Nicks vs. Tennessee
Nicks wasn't running at 100 percent, and I tired of the text messages from my producers about his lack of production early against the Giants. My notes of "maybe he can play defense" didn't go over very well. Nicks closed out the game with a touchdown reception to get back into their good graces and allowed my phone to cool off.
He's on the radar this weekend against the unknown Tennessee pass defense. It's hard to assess the Titans thus far, as the Raiders and Steelers didn't offer much in the passing game.
Mike Sims-Walker vs. Philadelphia
Sims-Walker was listed among the "Bust" candidates for Week 2 and was headed there for the wrap-up column until late in Sunday's loss at San Diego. He finished the game with 10 catches for 105 yards and scored a late touchdown to make up for an early lost fumble. I don't trust Garrard to put up big numbers with regularity, but I do expect to see Sims-Walker targeted frequently here.
Louis Murphy at Arizona
Do I dare trumpet the arrival of Bruce Gradkowski under center? Murphy was one of the chief beneficiaries from the quarterbacking change from Campbell to Gradkowski. He amassed six receptions for 91 yards and a touchdown in the narrow victory over St. Louis. Murphy was targeted 10 times in the victory.
Demaryius Thomas vs. Indianapolis
Thomas posted a spectacular eight-catch, 97-yard debut against the Seahawks. He scored on a 21-yard strike from Kyle Orton as part of the blowout home win. Thomas stands front and center this week in what could become a high-scoring affair against the Colts at home. Remember, it doesn't matter when the fantasy points come.
Donald Driver at Chicago
Driver notched the 50th receiving touchdown of his career in the opener against Philadelphia. He tallied another touchdown grab in the blowout win over Buffalo in Week 2. Driver rates as a difficult player to read this week against Chicago, a defense that limited him to a total of six catches and 50 receiving yards in two games last season. I believe that he'll find space to operate as the Bears contend with Greg Jennings, Jermichael Finley and James Jones (sleeper) downfield.
* I'll forego the extended analysis of Jones. He rates a play as a WR3 if you've grown disgruntled with your normal starters (read: Michael Crabtree, Robert Meachem, Steve Breaston, Terrell Owens and …).
Wide Receiver Sleepers
Darrius Heyward-Bey at Arizona
Heyward-Bey posted his best day as a professional in Week 2 against the Rams. He caught six passes for 80 yards following a smallish one-catch, 11-yard day against the Titans. The insertion of Bruce Gradkowski (I frighten myself by writing it) does elevate the downfield passing game and puts the speedy Heyward-Bey on the radar against Arizona.
Jerricho Cotchery at Miami
With just six catches for 44 yards (one touchdown), Cotchery's totals are uninspiring. However, he does remain a frequent target for Mark Sanchez (seven targets in Week 2) and stands as a prime beneficiary of any disciplinary action taken against Braylon Edwards and his mesmerizing beard.
Joey Galloway at St. Louis
I've been waiting to write this blurb since Sunday, when Galloway was just one step away from shocking the Texans and fans everywhere during the wacky shootout. He finished the game with three catches for 88 yards, and certainly demonstrated that there's some giddyup left in those legs.
Lee Evans at New England
Evans was targeted just once last week and drew a pass interference call. I'm not optimistic that he posts a huge year, but we do have video evidence that Ryan Fitzpatrick is willing to throw the ball downfield. As such, Evans at least appears on the fantasy radar for Week 3.
Derrick Mason vs. Cleveland
With only three catches for 52 yards through two weeks (one catch for a 31-yard touchdown in Week 2), the veteran's role in the Baltimore passing game has certainly changed. Joe Flacco has been in a funk, and he's targeted Todd Heap and Anquan Boldin far more frequently. Mason racked up eight catches for 196 yards and a touchdown in two games against the Browns last season.
Wide Receiver Flops
Hines Ward at Tampa Bay
It pains me to thrust Ward into the "Second Guesses" area of the column. However, it's difficult to get too excited about the passing game following last week's effort against the Titans. Ward caught a single pass for nine yards on four targets. I just can't anticipate a much more robust performance this time out. Ward is a low-end WR3 this week against Aquib Talib and Ronde Barber.
Steve Breaston vs. Oakland
Breaston posted a huge Week 1 against the Rams before disappearing during a blowout loss to Arizona in Week 2. He amassed just 10 receiving yards on three catches (five targets). It's just too difficult to trust Derek Anderson right now, even with the Raiders on the schedule.
Michael Crabtree at Kansas City
I suppose that Crabtree's performance can't be any worse than what we've seen through the first two weeks. He's caught a total of three passes for 44 yards thus far while making a series of mistakes. Crabtree can't help but top those efforts, but he's on the bench until he breaks through and we see some semblance of consistency.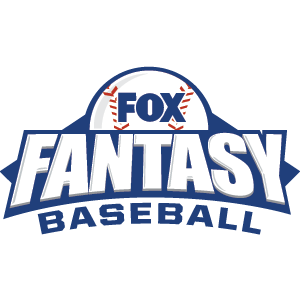 FOX Fantasy Baseball
Join or Create a Free League
Play Now!