Week 3 lineup calls: Running backs
Lineup calls: QB | RB | WR | TE | K | D/ST
Did you win the "Brandon Jackson Sweepstakes" in Week 2?
You applauded his touchdown run, but probably held your hands up and shrugged your shoulders when you contemplated his anemic rushing total.
Other fantasy owners celebrated the early dominance of Michael Turner, but then shrieked when his rushing total didn't advance beyond 75 yards against the Cardinals. Admit it. You wondered aloud whether yards and touches were being keyed in incorrectly.
Owners of Ryan Mathews are gripping after watching him fumble again and then leave the game against Jacksonville with an ankle injury.
I won't go through each and every one of the early missteps and weak performances out of running backs through two weeks of action. I'll spare you the misery. Suffice it to say, fantasy owners are hoping to see better days ahead. They're hoping that the resurgence begins on Sunday.
Let's break down the Running Back "Lineup Calls" for Week 3.
Top 10 Running Backs
(other than Adrian Peterson, Maurice Jones-Drew, Steven Jackson, Frank Gore, Chris Johnson, Ray Rice, Arian Foster and Michael Turner)
LeSean McCoy at Jacksonville
McCoy was one of the heroes of Week 2, producing a three-touchdown, 120-yard effort against the Lions. He's a potential beast this weekend against the Jaguars, a defense that ranks 20th against the run and 29th in total defense. McCoy will be more active in the passing game this week.
Rashard Mendenhall at Tampa Bay
Mendenhall ran for just 69 yards in Week 2 against the Titans, leaving fantasy owners wanting in the low-scoring affair. I expect to see Mendenhall get back on track this weekend against the Buccaneers, a middling run defense through two weeks against split backfields.
Obviously, the Steelers' lack of a downfield passing game through two weeks hasn't helped matters. However, we can rest easy with the knowledge that Charlie Batch or Byron Leftwich will complete the two-step and tuck the ball into Mendenhall's gut some 25 times.
Pierre Thomas vs. Atlanta
As expected, the 49ers put forth a better effort in Week 2 against the Saints, but the result was the same, and Thomas still topped 100 total yards (103). He's on the radar for another big run this week against the division rival Falcons and figures to take on a larger role in the passing game following Reggie Bush's injury on Monday night.
Thomas amassed 100 total yards in each of the two games against Atlanta last season. He scored twice (one rushing and one receiving) in the Week 8 matchup at home.
Cedric Benson at Carolina
Benson has started the season slowly, having faced two of the game's best defensive fronts in New England and Baltimore. The Bengals have a better matchup on tap for Week 3. Carson Palmer will have more success downfield, thereby opening running lanes for Benson. Carolina ranks 14th against the run (106.1 yards per game).
Tim Hightower vs. Oakland
Hightower sprinted 80 yards for a touchdown early in Sunday's blowout loss to the Falcons. He finished the game with 115 yards, as the offense sputtered terribly overall. Hightower is set to dominate an Oakland run defense that ranks 29th in the NFL, having allowed 140 yards per game. The Raiders were run over by Chris Johnson in Week 1, and then ceded 75 yards to Steven Jackson.
Knowshon Moreno vs. Indianapolis
Moreno averaged a dismal 2.1 yards per carry against the Seahawks in Week 2. He did, however, find the end zone for the second straight week. More importantly, and this is something to watch going forward, Moreno stepped up his game in the passing game with four receptions for 67 yards.
Moreno serves as a tremendous two-way threat this weekend against the Colts. Orton's ability to stretch the field affords him additional space to improve on his heretofore weak rushing average (2.8 yards per carry). Did I mention that the Colts currently rank dead-last against the run?
Joseph Addai at Denver
Addai split the workload with Donald Brown in Week 2, so fantasy owners are obviously a bit skittish about him for this matchup. I do anticipate that we see more of Brown in upcoming games, but lest we forget, Addai still amassed 20 carries in the blowout win over the Giants. He's on the radar this week in what could become a high-scoring affair in Denver. The Broncos rank 22nd against the run, and I expect to see Peyton Manning open things up downfield to create huge lanes for Addai.
Jahvid Best at Minnesota
Best has sent fantasy owners scurrying to online stores to buy jerseys, with visions of a "championship" dancing through their heads. He's racked up five touchdowns already as a dual running and receiving threat. The latter part of that sentence is key. Best is a tremendous check-down option in the passing game for Shaun Hill, and has the ability to take every touch the distance. I don't anticipate that we'll see a monster game against the Minnesota run defense (that showed heart against the Dolphins in Week 2, save for Ronnie Brown's big run following the goal-line interception). He stands as a strong RB2 option despite the difficult matchup.
Darren McFadden at Arizona
McFadden may finally welcome Michael Bush back onto the field this weekend against the Cardinals, but the third-year back out of Arkansas is certainly the leader following two strong efforts. McFadden ranks second in the league in rushing yards (240) and remains a solid receiving threat out of the backfield. The insertion of Bruce Gradkowski opens up the downfield passing game and thereby affords McFadden additional running room. McFadden could be one of Sunday's heroes.
DeAngelo Williams vs. Cincinnati
Williams remains in your lineup, of course, but I would be remiss if I failed to put him among the "Second Guesses" for this week. Williams started slow, and this offense has yet to kick into gear. The insertion of rookie Jimmy Clausen into the starting lineup might open the up the offense and create opportunities, but we did see this Cincinnati defense shut down the Baltimore offense in Week 2. If the Panthers can't stretch the field early, it may take a big run for Williams to offer fantasy value this week. Start him, but temper those expectations.
Running Back Sleepers
BenJarvus Green-Ellis vs. Buffalo
As we theorized on Sunday's "FOX Fantasy Football" show on FOX Sports Radio, touches in the New England backfield were up for grabs on Sunday against the Jets. Green-Ellis finished the game with 10 carries for a miserable total of 19 yards.
Kevin Faulk's injury opens up additional opportunities for Green-Ellis this weekend. Fred Taylor remains the top option in New England (and low-end RB2 option for fantasy owners this week), but I like the potential of Green-Ellis to swoop in and steal the glory.
Clinton Portis at St. Louis
Portis didn't pile up a huge yardage total in Week 2 against the Texans, but he received the two glory carries early. I certainly don't expect a shootout this time around with the Rams, and the main potential vulture was released this week (Larry Johnson was cut). The Rams rank 30th in the NFL against the run, having ceded 142.5 yards per game.
Donald Brown at Denver
Brown logged a heavy workload in the Week 2 blowout win over New York. He carried the ball 16 times for 69 yards and scored an early touchdown. I'll put him on the radar for a potential flex play this weekend against the Broncos. The Colts will be able to open things up downfield (Champ Bailey was on crutches on Sunday), thereby opening big running lanes for Brown and teammate Joseph Addai.
Running Back Flops
Brandon Jackson at Chicago
Jackson scored a touchdown last week, but did little else to inspire much confidence. He's facing a rejuvenated Chicago defensive front that has played quite well against Jahvid Best and the three-headed monster in Dallas. Jackson probably still cracks your lineup as a low-end RB2, but you're hoping for a cheap touchdown on the back of the passing game. I'm not anticipating much in the yardage department.
Jerome Harrison at Baltimore
Harrison continues to amass a sizable workload in the split backfield with Peyton Hillis, but he's clearly an afterthought in the red zone. He's piled up 29 touches in two weeks and 127 total yards. Unfortunately, it's Hillis' world at the goal line. He's riding the bench against the run-stuffing Haloti Ngata and the stout Baltimore front.
Cadillac Williams vs. Pittsburgh
Williams started the 2010 campaign with a solid, albeit unspectacular, effort against the Browns. He amassed 98 total yards (75 rushing) on 24 touches. Williams then piled up 28 touches for 59 total yards in the Week 2 win over Carolina. The Buccaneers will attempt to lean on Williams once again, but I don't see a lot of space in his future against a Pittsburgh squad that stuffed Chris Johnson. It may be an obvious "no-go," but sometimes you have to put the chalk on the board.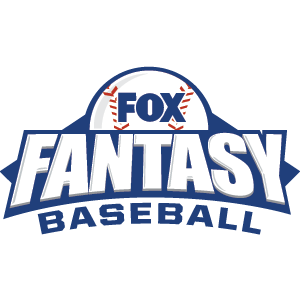 FOX Fantasy Baseball
Join or Create a Free League
Play Now!