Fantasy football Week 3 action paced by A.J. Green
The jigsaw puzzle that is fantasy football continues to lack corner pieces. The phrase "any given Sunday" is thrown around in casual football conversation, but it REALLY does apply in the NFL and fantasy football. As it so often does, fantasy relevancy comes down to opportunity – targets and touches. Top matchup plays shake out for the positive here and there, but opportunity remains a corner piece.
Here are some standout RB/WR fantasy stats that standout from Week 3 (through late afternoon games):
LeGarrette Blount – 28.2 FP vs. Jaguars
Joseph Randle – 30.5 FP vs. Falcons
He looked great early; like the Randle fantasy owners had dreamed of once DeMarco Murray relocated to Philly. He finished with three touchdowns and 87 rushing yards. However, keep this stat from a Cowboys beat writer in mind when analyzing Randle's Week 3 performance:
Devonta Freeman – 42.3 FP vs. Cowboys
Joseph Randle had 85 yards on his first three carries and two on the final 11

— Clarence Hill (@clarencehilljr) September 27, 2015
Opportunity. Opportunity. Opportunity. Tevin Coleman out with a broken rib. Falcons playing from two scores behind in the first half injected the hybrid running back to balance the heavy workload for Mr. Fantasy Julio Jones (20 TARGETS!!!).
Chris Johnson – 28.0 FP vs. 49ers
David Johnson owners, I ask "How patient are you?" Andre Ellington owners, I ask "How does this RBBC shake out the rest of the season?"
Alfred Blue – 19.9 FP vs. Buccaneers
Too much, too late? Arian Foster is about to return. Blue only had 14 carries through the first two games, but was the Texans' workhorse against the Buccaneers and its subpar rush defense. Hard to believe the 31 carries for 139 yards aren't a career high, but Blue carried the ball 36 times for 156 yards against the Browns in 2014. However, Blue's 4.5 yards per rush trumped last year's performance.
Thomas Rawls – 10.4 FP vs. Bears
A.J. Green – 44.7 FP vs. Ravens
Steve Smith – 43.6 FP vs. Bengals
Think Joe Flacco misses Torrey Smith and, to some extent, Anquan Boldin and healthy Dennis Pitta? Over the past two weeks, Smith has hauled in 23 passes on 33 targets. For reference, Julio Jones has 35 targets during that same stretch. Smith posted 13 receptions for 186 yards with two touchdowns against the Bengals.
Kenny Britt – 17.2 FP vs. Steelers
Rishard Matthews – 29.3 FP vs. Bills
I really hope you read the Waiver Wire feature this past week that encouraged all of you to take a long look at Matthews. Granted, the Dolphins game was garbage and Matthews did his work in garbage time, but points are points. To circle back to our opening theme, opportunity presented itself again. Jarvis Landry led the Dolphins again with 13 targets, but Matthews finished with 10. He caught six passes for 113 yards with two touchdowns. He has 12 catches for 228 receiving yards over the past two weeks. Matthews is available in 90 percent of leagues on FOXSports.com.
James Jones – 31.9 FP vs. Chiefs
Roddy White – 0.0 FP vs. Cowboys
He saw no targets. He was active. He had one target last week. He was active.
Andre Johnson – 0.0 FP vs. Titans
Terrance Williams – 0.0 FP vs. Falcons
Tyler Eifert – 0.0 FP vs. Ravens
Chris Ivory – 0.0 FP vs. Eagles
He was listed as active with a huge red flag attached to his name (quad), but when the Eagles jumped out to a big lead over the Jets, Ivory was removed from the equation. As expected Bilal Powell was heavily involved in the comeback effort. He finished with 17 touches for 75 yards. Powell scored 14.5 fantasy points in PPR leagues.
By Popular Request: Jeremy Hill, Alfred Morris, Justin Forsett, and Lamar Miller combine for 20.6 points.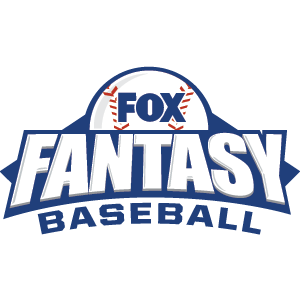 FOX Fantasy Baseball
Join or Create a Free League
Play Now!