Fantasy Football Week 2: Five Indianapolis Colts to Watch
The Indianapolis Colts had a big fantasy football day in Week 1. It will be interesting to see if they can carry that momentum into Week 2 against the Denver Broncos.
With fantasy football beginning last weekend, the Colts had some players deliver top performances. Andrew Luck was the second-highest scoring quarterback; behind only Drew Brees.
Meanwhile, the Colts also had six skill position players reach double digits in fantasy football points in standard league formats on ESPN. It will be hard for the Colts to top the results they earned in Week 2.
The Colts face the Denver Broncos Sunday, and the Broncos are known for their stout defense. The Broncos' defense/ special teams only registered five points (ESPN) against the Carolina Panthers. However, they only Cam Newton, Kelvin Benjamin and Greg Olsen hit double digits.
Fortunately, the Colts are very familiar with the Broncos. Sunday will be the fifth time in four seasons the two sides will meet. The Colts currently have the edge by winning three of the four previous meetings.
That familiarity could help the Colts. Luck and his receivers have seen this defense numerous times and had success. The group might have another way to find some holes in the Broncos' defense.
With that in mind, the Colts have a handful of quality plays in fantasy football this week. However, some of them may be gambles simply because the Broncos' defense is very good.
Here are five Colts' players who should do well in fantasy football Week 2.
ESPN Projection: 4 Receptions for 68 Receiving Yards
The Broncos have never been a great matchup for T.Y. Hilton because Denver usually sticks Aqib Talib onto him. Even with that in mind, fantasy footballers should still consider starting Hilton.
Hilton is coming off a solid performance against the Detroit Lions. He had six receptions for 79 receiving yards (13 FFPs on ESPN). Unfortunately, he did not have a touchdown.
With Andrew Luck at quarterback, Hilton is a "must start" in most fantasy leagues because Luck constantly targets him. Against the Lions, Hilton led the team with 12 targets.
The one issue owners are likely having with Hilton is his touchdown production. He is usually not a target in the red zone because of his small frame.
As a result, the majority of Hilton's touchdowns are often big plays (20+ yards). The Broncos do not surrender a lot of those types of plays.
While that fact is concerning, T.Y. Hilton is still worth starting. He is the Colts' No. 1 receiver, and the Colts' have usually been very good at moving him around their offensive formations. They will find ways to get him the ball in mismatches; allowing him to break big gains.
ESPN Projection: 8 Points (Breakdown N/A)
There is a strong likelihood a good chuck of the Colts' offensive drives stall in Broncos' territory. With that in mind, Adam Vinatieri would be a good play Sunday.
Vinatieri has been one of the most accurate kickers in the NFL over the past four seasons. Also, he still has the leg power to nail 50-yard field goals with ease.
He made two field goals last week; a 40-yarder and a 50-yarder. He also made all three of his extra point kicks. As a result, he accumulated 12 fantasy football points (ESPN).
Another thing to consider is the game is in Denver, and it is supposed to be clear with slight wind all game. The game will be played at high altitude which means Vinatieri's kicks will sail longer. Also, he will not have to worry about weather affecting his kicks.
This will be a tough game for the Colts' offense to move the ball. There is a very good chance that a good portion of the Colts' drives will end in Denver territory. Thus, Vinatieri's usage will increase and his fantasy football value will also increase this weekend.
ESPN Projections: 13 Carries for 48.3 Rushing Yards and 2 Receptions for 16 Receiving Yards.
This play is completely a gamble. However, it is a good gamble if the Colts use Frank Gore like they did against the Lions.
Gore had 59 rushing yards against the Lions' defense on only 14 carries. The only reason why he did not get a lot of carries is because the Colts fell behind early in the game.
The Broncos are not an offensive juggernaut like the Lions so the game will be much closer throughout. As a result, Gore should get more carries.
What also makes Gore an interesting play is his pass catching ability. Luck targeted Gore six times in Week 1. As a result, Gore picked up four catches for 19 yards. If Gore is going to be used more in the passing game, his value increase.
What makes playing Gore a gamble is the Broncos' defense. They just held Jonathan Stewart to 64 rushing yards without a touchdown. They could bottle up Gore this Sunday.
However, Gore has had minor success against the Broncos. In their last meeting, Gore ran for 83 rushing yards and touchdown on 28 carries. The Colts want to give Gore the ball against the Broncos.
It would not be surprising to see Gore come up with a touchdown Sunday.
ESPN Projection: 3 Receptions for 35 Receiving Yards
Everyone in the fantasy football world is talking about Jack Doyle right now, but Dwayne Allen is the better play.
Allen had a solid day against the Lions with four catches for 53 receiving yards and a touchdown. Nobody paid attention to it though because of Jack Doyle's two-touchdown performance.
Allen is used much more often than Doyle in the Colts' offensive scheme. He is the safer and more reliable fantasy play for this reason. He is also a guy Andrew Luck looks for when things break down.
Allen was targeted six times by the Colts' start quarterback. He will likely see a similar amount of pass come his way against the Broncos.
Some may avoid playing Allen Sunday because he did not register a catch against the Broncos in Week 9 of 2015. That is a fair reason, but people need to remember he was the No. 2 tight end in that game.
Now, Coby Fleener is gone, and Allen is the top tight end for the Colts. Look for Allen to have a repeat performance from Week 1.
ESPN Projection: 22/40 Passing for 236 Yards, 2 TDs & 1 INT. Also, 4 Rushes for 14 Yards.
Luck is a tricky play this weekend. He falls under the category of "must start" after his performance against the Lions. However, the Broncos have a lethal pass defense.
Personally, I would start Luck because he has good history against the Broncos. In three regular season affairs with the Broncos, Luck has averaged 283 passing yards and 27 rushing yards.
In those three contests, he has thrown seven passing touchdowns and only two interceptions. Plus, he has scored two rushing touchdowns.
Also, Luck's last regular season win came against the Broncos in Week 9 of 2015. He threw for 252 passing yards and two touchdowns in the Colts' 27-24 victory.
The Broncos' defensive reputation suggests starting Luck is a bad idea. Meanwhile, Luck's numbers against the Broncos suggests he is worth starting.
The Colts are currently desperate for a win Sunday, which usually results in Luck performing at a high level. I think starting Andrew Luck against the Broncos' stout defense is worth the risk.
This article originally appeared on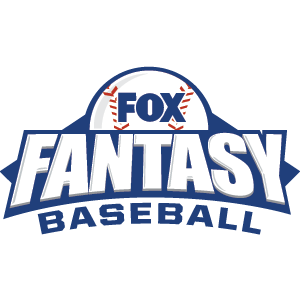 FOX Fantasy Baseball
Join or Create a Free League
Play Now!