Week 17 lineup calls: Running backs
Lineup calls: QB | RB | WR | TE | K | D/ST
Imagine that every player in your lineup carries a "Questionable" tag into Sunday morning.
With the exception of players on several teams still vying for a playoff spot, that's precisely what this Sunday morning will look like. We'll try to read through the "Coachspeak" and scrutinize practice notes with a fine-tooth comb. Those owners still competing for a league title in Week 17 will be digging deep down the depth charts to find a new hero for the day.
I can't wait to see jersey sale numbers for those backup quarterbacks or tailbacks formerly buried on the depth chart that rise to the occasion and lead fantasy owners to titles in Week 17.
Top Running Backs
(Other than Chris Johnson, Arian Foster, Maurice Jones-Drew, Adrian Peterson, Michael Turner, LeSean McCoy, Ray Rice, Jamaal Charles, Steven Jackson, Darren McFadden and Rashard Mendenhall)
Ryan Mathews at Denver
Mathews has looked strong in his return to the field. He's averaged 58.7 rushing yards per game, including a 23-yard touchdown, one of few bright spots for the Chargers in the Week 16 loss to Cincinnati. Mike Tolbert's injury puts Mathews in line for a huge workload this week against the porous Denver run defense (153.9 yards and 1.5 touchdowns allowed per game).
Pierre Thomas vs. Tampa Bay
Thomas tied his season-high with 26 touches against the Falcons on Monday night. He amassed 102 total yards, including 39 yards on seven receptions. Christopher Ivory may be available to return in Week 17, but it's hard to imagine Sean Payton pulling away much of Thomas' workload, as he was the presumed workhouse coming into the season. He faces the Tampa Bay run defense that has surrendered 133.4 yards per game.
Jonathan Stewart at Atlanta
The Steelers did well to slow Stewart's second-half surge, limiting the third-year tailback to 71 yards on 19 carries. He's run for at least 92 yards in the Panthers' previous four games. I anticipate a strong close for Stewart this week against the Falcons, a run defense that allows 4.5 yards per carry. Stewart ran for 133 yards on 18 carries with a lost fumble in Week 14 against Atlanta.
Shonn Greene vs. Buffalo
The Jets are likely to limit the exposure of several veteran players and quarterback Mark Sanchez. As such, I'm anticipating a huge workload from Greene against the sieve-like Buffalo run defense (162.5 rushing yards allowed per game). Greene has rushed for at least 60 yards in four of the Jets' past seven games while splitting time with LaDainian Tomlinson.
Felix Jones at Philadelphia
Jones loses touches to Marion Barber and Tashard Choice, particularly at the goal line, but he still stands as the top option in this crowded backfield. Jones has amassed at least 83 total yards in seven consecutive games and will continue to be a force as a receiver out of the backfield.
Fred Jackson at New York Jets
Jackson posted a solid rebound from his Week 15 disappearing act against the Patriots in Week 16. He logged 94 total yards on 15 touches, his fifth game with at least 94 total yards in the Bills' past seven games. I'll anticipate a big workload for Jackson and C.J. Spiller this week against the Jets, a team that may be playing a number of backups.
Joseph Addai vs. Tennessee
Addai returned to the field in Week 16 and immediately took on a large workload alongside Dominic Rhodes in the backfield. He carried the ball 12 times for 45 yards, including an early six-yard touchdown run. He's on the board this weekend as the lead in the split backfield against Tennessee for the finale that will decide the AFC South. Addai is the goal-line player in this split.
Correll Buckhalter vs. San Diego
Buckhalter was the star of Sunday's win over Houston with Knowshon Moreno banged up because of a lingering rib injury. He amassed 92 yards on 14 touches (three receptions for 50 yards) and scored both as a runner and receiver. Moreno's injury puts Buckhalter on the radar for a possible low-end RB2 or flex play against San Diego. The Chargers still rank second in terms of rushing yardage allowed (90.3 yards allowed per game), although this unit has surrendered 13 rushing touchdowns.
Ahmad Bradshaw at Washington
The Giants were hammered in Week 16, and Bradshaw ranked among the biggest disappointments of the week with 12 carries for 31 yards. It was a disappointing performance following an impressive run from the dual-back system in the previous five weeks. He rates as a top play this week against the Redskins, a porous run defense against whom he rushed for 97 yards and two touchdowns in Week 13.
Ryan Torain vs. New York Giants
Torain rushed for 65 yards on 20 carries with a touchdown in the Redskins' overtime win over Jacksonville in Week 16. In three games since he's returned from injury, Torain has averaged 117.7 total yards, including his monstrous 172-yard rushing effort against the Buccaneers. He'll amass another huge workload this weekend as the Redskins work to play spoiler against the Giants (103.5 yards and 0.7 touchdowns allowed).
Sleepers
Darren Sproles at Denver
Sproles assumes the No. 2 role behind Ryan Mathews following Mike Tolbert's injury. He emerged as the top receiving target for Philip Rivers in the loss to Cincinnati that sealed the Chargers' fate. Sproles was targeted 10 times in the loss, registering eight receptions for 55 yards. In the past three weeks, Sproles has amassed 18 receptions for 136 yards.
Rashad Jennings at Houston
Jennings was to be "The Hero of the Day" as the starting tailback for Jacksonville in place of the injured Maurice Jones-Drew. He received a sizable workload, but the speedy tailback found running room sparse against the Redskins. He carried the ball 15 times for 32 yards, adding four receptions for 29 yards. He's on the radar for the finale against Houston, particularly as a receiver, should Jones-Drew be sidelined again. Jennings has averaged 70 total yards in the Jaguars' past five games.
Jerome Harrison vs. Dallas
Following Monday's shocking loss to the Vikings, speculation began among beat writers and in the Twitter-verse about which Philadelphia starters would appear in Week 17. We obviously await an official position, but Monday's loss likely means that LeSean McCoy won't play much, it at all. That puts former fantasy superhero in line for a potential start against the Cowboys in the finale. Harrison has played sporadically for the Eagles since joining the team via trade, with his lone significant work coming in the absolute beat-down of the Redskins in Week 10. He's worthy of a bench slot, at a minimum.
Marion Barber at Philadelphia
Barber returned to the lineup this past week against the Cardinals and torpedoed the fantasy title dreams of those who banked on late-season hero Tashard Choice to post another big game. Barber rushed for 58 yards on eight carries, including a 25-yard sprint and a 24-yard touchdown. He's back in play for goal-line opportunities, few though they may be, in the finale against Philadelphia.
Sammy Morris vs. Miami
Morris pops up on the radar this week alongside veteran Fred Taylor. Bill Belichick is notoriously tight-lipped about injuries and intent, but it stands to reason that BenJarvus Green-Ellis and perhaps Danny Woodhead will be limited against the Dolphins, if they play at all.
Flops
Peyton Hillis vs. Pittsburgh
The story is no less great, but Hillis has been held in check down the stretch. Hillis has failed to score in four consecutive weeks and has been limited to fewer than 60 rushing yards in three of the past four weeks. Pittsburgh limited Hillis to 90 total yards (41 rushing) in Week 6.
LeGarrette Blount at New Orleans
First, I'm not calling for Blount to be benched. He's a mid- to late-RB2 option against the Saints. Blount needs just 59 yards to reach 1,000 for the season and likely takes on a huge load this week. He's averaged 78.4 yards per game this season, including three 100-yard efforts in the past four weeks. I'm merely anticipating a big effort out of Gregg Williams' defense in what could net them a division title.
Cedric Benson at Baltimore
Benson promptly returned to "Duds-ville" in Week 16 following his huge 150-yard performance in Week 15 against the Chargers. He's rushed for 52 yards or fewer in four of the Bengals' past five games. I'm not anticipating a top-tier effort this time out. Benson ran for 78 yards on 23 attempts in the first meeting. I suspect that Ray Lewis rallies the troops for the home finale as he did in Week 16 against Peyton Hillis.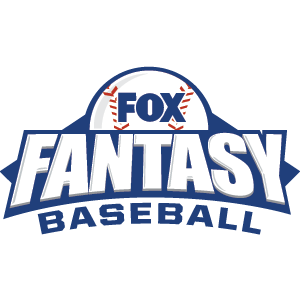 FOX Fantasy Baseball
Join or Create a Free League
Play Now!