Week 17 lineup calls: D/ST teams
Lineup calls: QB | RB | WR | TE | K | D/ST
Here's a look at the defense/special teams.
Top Defenses/Special Teams
(Other than Pittsburgh, Chicago, Green Bay, New York Jets, New York Giants)
St. Louis at Seattle
The Rams rank fourth in sacks with 43 and will play against Charlie Whitehurst in the season finale for the NFC West title. St. Louis has generated 33 turnovers this season. Look for the number to tick upward a few notches this weekend.
Atlanta vs. Carolina
The Falcons did a tremendous job in the Week 16 loss to New Orleans, applying great pressure to Drew Brees and limiting the juggernaut to 17 points (seven below their season average). John Abraham's presence on the defensive line changes the complexion of this one, as Jimmy Clausen will be under duress all day long. Clausen passed for 107 yards with one interception and five sacks in the first meeting. I expect a better effort against the Carolina ground game this weekend, thereby putting Clausen in disadvantageous passing situations.
New England vs. Miami
The New England defense has come into its own in recent weeks, having allowed seven or fewer points in three of the past four weeks. This unit has generated 34 turnovers and 31 sacks with five defensive touchdowns. New England intercepted Chad Henne three times in the blowout win over Miami earlier this season, a game that included two special teams touchdowns and an interception returned for a touchdown.
New Orleans vs. Tampa Bay
The Saints quietly rank sixth in total defense at 18.9 points allowed per game. New Orleans has gotten healthy in recent weeks and the turnover count has risen (29 overall now). The Buccaneers rank 20th in scoring offense (21.2 points per game) and have been fairly consistent this season. However, pressure upfront and the Saints' high-powered attack may force Josh Freeman to press. Tampa Bay scored six points in the first meeting.
Detroit vs. Minnesota
The Lions are a potentially sneaky play this week against the Vikings. Pressure upfront from Ndamukong Suh forces balls into the air and a high sack count and sack-fumble combination is potentially in the offing. Joe Webb has absorbed five sacks since taking over the reins, and Brett Favre is, well, Brett Favre.
Sleepers
Arizona at San Francisco
The Cardinals rate as a longshot play this weekend against the 49ers. This is a defense that has surrendered 26.4 points per game, so they're susceptible to the big play. However, you're looking at a San Francisco team that generates just 17.8 points per game and has employed a veritable quarterback carousel. Arizona has produced seven defensive touchdowns this season (including two last week against the Cowboys).
Dallas at Philadelphia
Michael Vick, and perhaps several of his top skill position players, will sit down for the finale. The Cowboys defended him fairly well at times in the first meeting between the teams and generated two sacks and two interceptions. Look for the Cowboys to generate a push against Kevin Kolb and the backups in the finale.
Flops
Philadelphia vs. Dallas
The Eagles can still post big plays defensively, having generated 37 sacks and 33 turnovers this season. However, the secondary has been beaten fairly regularly this season to drag Philadelphia to 22nd in total defense (24.2 points allowed per game). With a number of Philly starters potentially sitting on both sides of the ball, this is a big spot for Stephen McGee and the Dallas offense.
San Diego at Denver
I'm fearful that the Chargers' loss in Week 16 puts them in shutdown mode for this weekend's game against Tim Tebow and the Broncos on the road. San Diego ranks eighth in total defense (19.7 points allowed per game), but has had its share of letdowns on the road.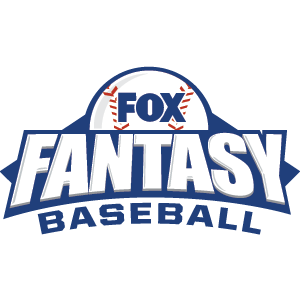 FOX Fantasy Baseball
Join or Create a Free League
Play Now!