Week 17 fantasy football injury report analysis Jonathan Stewart, Andrew Luck
Carolina Running Backs
Fantasy owners should actually be grateful that the Falcons upset the previously undefeated Panthers, as home-field advantage now remains up for grabs in Week 17. Carolina should be properly motivated to play its starters, which could mean running back Jonathan Stewart will return to action after missing two games with a foot sprain. Stewart's health becomes more important with teammate Fozzy Whittaker suffering a high ankle sprain in Sunday's loss to Atlanta. The injury tends to be more problematic than your garden-variety lateral sprain, as the location of the sprain makes weight-bearing more difficult, thus prolonging the recovery timeline. The Panthers are considering Whittaker "week-to-week", a strong indication that he will not play in the regular-season finale.
If Stewart were to remain sidelined, Cameron Artis-Payne and Mike Tolbert would man the backfield against the Buccaneers. Artis-Payne would likely get substantially more than the five rushing attempts he garnered in Week 16.
Indianapolis Quarterbacks
The quarterback position is still a revolving door in Indianapolis, as starter Andrew Luck continues to nurse an abdominal muscle tear and kidney injury while backup Matt Hasselbeck is likely done for the season with a shoulder injury. The 40-year-old suffered an acromioclavicular (AC) sprain to his throwing shoulder in the first half of the team's win over Miami, and he suggested afterward that he's unlikely to be available in Week 17. The AC joint has been a problem for quarterbacks across the league, with multiple players, including Sam Bradford and Blake Bortles, suffering separated shoulders. Hasselbeck's injury is only a Grade 1 sprain, the least severe kind, but it did occur to his throwing shoulder. Charlie Whitehurst replaced Hasselbeck on Sunday but suffered a season-ending hamstring injury and was placed on injured reserve on Monday.
With Indy's playoff hopes all but extinct, it seems doubtful they opt to play Luck, meaning fourth-string quarterback Stephen Morris would be in line for the start in Week 17. If Morris does take over, all Colts receivers should be downgraded, even with the Titans defense on tap.
Dez Bryant
The Cowboys' lost season is coming to a close and it would be surprising to see their star receiver on the field in Week 17. Bryant's right ankle and surgically repaired foot have grown increasingly more problematic over the last few weeks to the point where Bryant was unable to practice last week. Remember that Bryant broke the fifth metatarsal in his foot in Week 1 and opted for a bone graft at the time of the repair. He also received a stem call injection during October. Dallas will send Bryant for further testing on the area but it's hard to imagine they would risk the long-term health of their star receiver in a meaningless game. Bryant's injury will be worth watching during the offseason, as it wouldn't be too surprising to see him undergo some kind of additional treatment. The timing of any follow-up procedure will be key to insuring Bryant's availability for training camp and the 2016 season.
In the meantime, Terrance Williams and Brice Butler line up as Dallas' top remaining wideouts and should see plenty of targets from Kellen Moore.
Ryan Tannehill
If you watched the Dolphins loss to the Colts, the image of a grass-stained and bloodied Tannehill being picked up off the field as the clock expired is likely ingrained in your head. After a game in which he was sacked six times, the quarterback had his left leg heavily wrapped and walked with a noticeable limp. Even worse, reports have surfaced that Tannehill reported blood in his urine last week, though the source of the problem was not identified. He has been sacked more time than any other quarterback over the last four seasons, and injuries to the offensive line are amplifying the problem. Head coach Dan Campbell said he expects his starting quarterback to play in Sunday's game against the Colts, but with Miami merely playing out the string, the situation is worth monitoring throughout the coming week. Matt Moore would start if Tannehill sits.
Turf Burns
Shaun Draughn: The 49ers running backs have been almost as injury prone as the Colts quarterbacks. Draughn was unable to play in Week 16 after suffering a mild knee sprain in the previous game. DuJuan Harris took over and finished with an impressive 73 yards on 11 carries. Given that Draughn's status for Week 17 remains up in the air, Harris could be a nice gamble for teams in desperate need of a running back.
Tyler Eifert: The Pro Bowl tight end continues to recover from a concussion sustained in Week 14. Eifert could be called into action if he is able to complete the league's mandated protocol, but his value will remain limited with Andy Dalton out with a thumb injury and backup AJ McCarron nursing a wrist injury.
LeSean McCoy: As I stated last week, I would be shocked if McCoy plays this week against the Jets. He's dealing with a moderate MCL sprain and is being treated week-to-week. Both Mike Gillislee and Karlos Williams produced fantasy-friendly stat lines against Dallas. Williams remains the starter with Gillislee serving as the change of pace option.
Kendall Wright and Marcus Mariota: The Titans wide receiver suffered his second MCL sprain of the season in Week 16. Wright previously missed three games recovering from a MCL sprain on the same left knee before aggravating the injury Sunday. Tennessee is hoping Wright will be able to practice, but this stunts his already limited value. The Titans have more pressing injury concerns to manage as they evaluate quarterback Marcus Mariota's MCL sprain. Like Wright, Mariota has suffered the injury multiple times, though he managed to hurt both his left and right knees. The team has yet to rule him out for the finale, though it seems likely they handle their franchise quarterback conservatively. Backup quarterback Zach Mettenberger hasn't done much in a starting role and his fantasy value remains limited.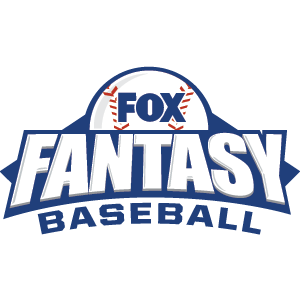 FOX Fantasy Baseball
Join or Create a Free League
Play Now!