Week 16 lineup calls: Tight ends
Lineup calls: QB | RB | WR | TE | K | D/ST
San Diego tight end Antonio Gates is expected to miss San Diego's' final two regular season games.
Alas, the game's top tight end option will likely be unavailable to bring you to championship glory. You'll need to rely on his previous replacement or shuffle up and deal.
Top Tight Ends
(Other than Jason Witten, Vernon Davis, Marcedes Lewis and Tony Gonzalez)
Chris Cooley at Jacksonville
Trips to the end zone have been rare, but Cooley has been a frequent target for whoever is under center for Washington. He caught five passes for 62 yards under Rex Grossman, adding two two-point conversions as well.
Cooley has caught multiple passes in every game this season, including five or more receptions in four of the past five weeks (including three games with at least 61 receiving yards). Jacksonville ranks 27th in pass defense (268.4 yards allowed per game) and has allowed 26 passing touchdowns.
Aaron Hernandez at Buffalo
Hernandez was one of the offensive stars in Week 15 against the Packers with two touchdown receptions from Tom Brady (four receptions for 31 yards). He's reclaimed a more prominent role in the New England passing game of late, having caught multiple passes three touchdowns in three consecutive games. His production in the red zone makes him a worthwhile spot starter this week. Buffalo allows 1.6 passing touchdowns per game.
Kellen Winslow vs. Seattle
I'm still perplexed by the dubious interference call on Winslow in the end zone last week. It took away what would have been a solid day for Winslow and a better day for Josh Freeman.
He's caught three or more passes in six of the Buccaneers' past seven games. Winslow has averaged 42.6 receiving yards with three touchdowns during this period. The Seahawks rank 29th in pass defense at 259 yards and 1.9 touchdowns allowed per game.
Owen Daniels at Denver
Daniels returned to action in Week 14 and immediately reclaimed his place as Matt Schaub's second option He's been targeted 18 times in two games since his return, collecting nine receptions for 136 yards.
Andre Johnson draws coverage from shutdown cornerback Champ Bailey, thereby putting Daniels in line for another sizable target count against the Denver pass defense. The Broncos rank 22nd in pass defense at 227.6 yards and 1.8 touchdowns allowed per game.
Ben Watson vs. Baltimore
Watson rebounded from a subpar Week 14 performance with a strong seven-reception, 92-yard effort against the Bengals. He's caught a total of 22 passes in the past four weeks, including his huge 10-reception, 100-yard effort with a touchdown against the Dolphins.
I don't anticipate a huge effort from the Cleveland passing game after nearly shocking the Ravens in Week 3. However, I still anticipate a sizable target count. Watson has been targeted at least five times in 11 games this season. He also caught five passes for 47 yards and a touchdown in the first meeting with the Ravens.
Sleepers
Todd Heap at Cleveland
Heap returned to the practice early this week after missing the past two weeks because of a hamstring injury. He'd been more involved in the Baltimore offense, particularly in the red zone, having scored all five of his touchdowns in the six games prior to his injury. Heap caught four passes for 46 yards in the first meeting with the Browns.
Rob Gronkowski at Buffalo
Gronkowski has been a hit-or-miss prospect for fantasy owners this season. He's caught at least one pass in every game this season, but has recorded multiple receptions in only five games. Gronkowski has also finished nine games with fewer than 40 receiving yards.
Now that I've made the case against him, I'll speak to his red zone dominance. Seven of his 32 receptions were touchdown grabs (one in his past five games). He's worthy of a look-see this week in what could be a score-a-thon in Buffalo.
Flops
Kevin Boss at Green Bay
Boss has been one of the great pickups down the stretch as a regular red zone contributor. He's scored in five of the past seven games, so he's definitely worthy of a start. However, Boss has finished four of those games with fewer than 30 receiving yards. Against this tough Green Bay defense (tied for first in the NFL at 15.7 points allowed per game), those red zone opportunities may be sparse.
Dustin Keller at Chicago
Keller's scoreless streak reached 10 games this past week against the Steelers (three receptions for 19 yards). During this streak, Keller has topped 50 receiving yards only twice. If you're looking for a player who will score at least one point, then Keller is your guy (he's caught multiple passes in every game this season). Unfortunately, his ceiling has dropped markedly, and he's a non-starter this week against the stout Chicago defense.
Brent Celek vs. Minnesota
Part of me wants to promote Celek as I did two weeks ago. Alas, he was shut out in that Week 14 matchup with the Cowboys. Celek rebounded with a 65-yard touchdown gallop in the frenetic comeback against the Giants (two receptions for 72 yards overall).
He's finished three of the past four weeks with at least 50 receiving yards (two touchdowns). Celek is always an intriguing prospect given the explosiveness of this offense. I just don't know that we get the consistency necessary to slot him into the mix during championship week. Minnesota ranks seventh in pass defense (215.9 yards allowed per game), but has ceded 23 touchdowns.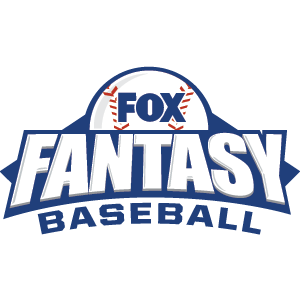 FOX Fantasy Baseball
Join or Create a Free League
Play Now!