Week 16 lineup calls: Quarterbacks
Lineup calls: QB | RB | WR | TE | K | D/ST
The fantasy world has been building to this weekend since the NFL Draft weekend.
As the year progressed, new stars and fantasy heroes emerged to captivate the masses, and we waved goodbye to some who had achieved "legend" status.
Top Quarterbacks
(Other than Tom Brady, Michael Vick, Drew Brees, Peyton Manning, Philip Rivers)
Matt Schaub at Denver
Schaub has crept back into the "Automatic starts" discussion based on the fact that the Texans are always behind and force him to play catch-up. He's thrown multiple touchdown passes in four consecutive games (five in the past six) while averaging 300 passing yards.
He drove you batty during the middle of the season, but he's going to be the face of many championship squads following a big effort against the Broncos. Denver ranks 22nd in terms of pass defense (227.6 yards allowed per game) and has surrendered 25 passing touchdowns while generating just eight interceptions. Schaub will need to navigate around Champ Bailey this week, but I suspect he'll have ample opportunity to pile up numbers.
Joe Flacco at Cleveland
Flacco owners were salivating at the prospect of a huge game in Week 15 following his two early touchdown passes. Alas, it was not to be, as the Ravens relied on Ray Rice to barrel over the Saints. Flacco finished the game with only 10 completions. He's thrown multiple touchdown passes in eight games this season while limiting his turnovers (12 total, including eight interceptions).
I'm anticipating a big effort this weekend against the Browns as the Ravens attempt to solidify their playoff position. Flacco passed for 262 yards with three touchdowns, all to Anquan Boldin, in that first hard-fought contest in Week 3. Cleveland surrenders 222.6 passing yards and 1.5 passing touchdowns per game.
Jon Kitna at Arizona
Kitna logged his second consecutive 300-yard, two-touchdown game (fourth in his past six starts) in the oftentimes confusing 33-30 win over Washington. He's made Jason Witten a fantasy legend in recent weeks, the running game has been viable and Miles Austin has performed well in the red zone (those hoping for long touchdown sprints have been left wanting).
I expect to see Kitna post another big day to continue the Cowboys' late-season surge. The Cardinals rank 23rd against the pass (228.1 passing yards allowed per game) and have ceded 18 passing touchdowns. A balanced offensive attack and support from the defense against what has been described as "abominable" quarterback play puts Kitna in position for a big Christmas night performance.
Kerry Collins at Kansas City
Collins has served admirably in place of Vince Young once again. He's averaged 240 passing yards with five touchdowns and one interception in his past two starts. This week's matchup presents a strong opportunity for Collins against a middling Kansas City pass defense that surrenders 226.5 passing yards and 1.4 passing touchdowns per game.
Ryan Fitzpatrick vs. New England
Fitzpatrick extended his streak of consecutive games with at least one touchdown pass to 15 last week after a two-touchdown performance against the Dolphins. I believe we can reasonably assume that Fitzpatrick's streak runs to 16 this week in catch-up mode against the Patriots. He completed 20-of-28 attempts for 247 yards with two touchdowns, two interceptions and 18 rushing yards in his first appearance this season against the Patriots.
David Garrard vs. Washington
Garrard couldn't beat the Colts in Week 15, but he delivered a strong day for fantasy owners. He passed for 294 yards with two touchdowns and an interception. It was his fourth multi-touchdown effort with two rushing touchdowns in his past seven starts (205.4 yards per game during this period).
The Redskins are tied for 30th in pass defense this season at 263.3 yards and 1.5 touchdowns allowed per game. I anticipate a bounce-back effort from the running game this week leading to opportunities for Garrard in the red zone. His passing yardage total likely falls in line with his seven-game average.
Matt Cassel vs. Tennessee
Cassel returned to the field for Week 15 following a short recovery from his appendectomy. He passed for 184 yards with one touchdown and one interception against the Rams, his second straight start with a single touchdown pass. Again, that could hardly be held against him considering the circumstances of his start and the dominance of the Kansas City run game.
Cassel and the Chiefs are still facing pressure from the Chargers, so I anticipate that they come out gunning against the 26th-ranked Tennessee pass defense. The Titans have allowed 18 touchdowns while generating 16 interceptions, so there is some room for concern. The Titans have allowed multiple touchdown passes or 300 passing yards to opposing quarterbacks in five of the past six games.
Jay Cutler vs. New York Jets
Cutler rebounded nicely from the New England debacle with a 194-yard, three-touchdown performance against the Vikings. In the past four weeks, Cutler has averaged a meager 206.8 passing yards per game, but he has thrown eight touchdowns (four against Philadelphia to go with his huge Week 15 effort).
The Jets rate among the leaders in terms of total defense, but have ceded 21 passing touchdowns this season (205.9 passing yards). The biggest challenge for Cutler will be to hang onto the ball. He's fumble-prone, and this New York defense has forced 14 fumbles. I believe Cutler and the Chicago offense will receive advantageous field position on the strength of the defense.
Josh Freeman vs. Seattle
I'm still stumping for the NFL to overturn a weak pass interference call against Kellen Winslow last week that served to keep the Lions in the game and torpedo more than a few fantasy owners' title hopes. Freeman finished with 251 passing yards, one touchdown and 29 rushing yards against three sacks.
Freeman has been a consistent option for fantasy owners this season. He's been shut out only once this season while averaging 211.4 passing yards and 23.6 rushing yards per game. As such, Freeman is a strong plug-in play this week against the 29th-ranked Seattle pass defense.
Sleepers
Tim Tebow vs. Houston
Tebow made a play with his legs early against the Raiders with a 40-yard touchdown sprint. He later demonstrated pretty good touch, if only for a play, on his 33-yard touchdown pass to Brandon Lloyd.
His value here is dependent largely on his ability to break containment and sprint around against this heretofore deplorable Houston defense. They drew a penalty for fighting each other last week! The Texans rank 30th in total defense (27.6 points allowed per game) while surrendering 275.1 passing yards and 2.2 passing touchdowns per game.
Rex Grossman at Jacksonville
Grossman passed for 322 yards and four touchdowns in his first starts for the Redskins last season. He spread the ball around well to Santana Moss, Chris Cooley and Anthony Armstrong in the frantic comeback effort.
He's in a nice spot here against a Jacksonville secondary that has struggled through the 2010 season. The Jaguars have allowed 255.6 passing yards and 1.9 passing touchdowns per game. Jacksonville is tied for the 28th-most sacks in the game, thereby affording Grossman ample time to launch downfield.
Flops
Mark Sanchez at Chicago
Sanchez is experiencing a terrible sophomore slump down the stretch. He's thrown a single touchdown pass in the past four weeks, although his play-fake last week froze Pittsburgh defenders and cameramen alike as he walked into the end zone. He has a shoulder injury for this one against the third-ranked Chicago defense (17.3 points allowed per game). The Bears have allowed 12 passing touchdowns this season.
Carson Palmer vs. San Diego
Palmer was shut out for the second time this year in last week's lackluster, albeit important, victory over Cleveland. In his past four games, Palmer has generated three touchdowns while averaging 192.8 yards per game. He's facing the top-ranked San Diego pass defense, a unit that allows 170.4 yards and 0.9 touchdowns per contest.
Eli Manning at Green Bay
With 10 multi-touchdown games under his belt this season, Manning likely finds his way into your lineup this weekend. However, he faces a difficult challenge against the third-ranked Green Bay pass defense. The Packers have allowed a meager 192.4 yards and one touchdown per game while generating 40 sacks. I don't expect to see Manning shut down altogether following last week's meltdown by the Giants. I merely suggest that a 200-yard, two-touchdown game with a pair of turnovers may be in the offing.
Matt Ryan vs. New Orleans
I know. Matt Ryan doesn't lose at home. And, though I'm hard-pressed to pick against the Falcons to win this game, I'm not certain that Ryan puts up the statistics you need to walk away with a victory in this championship weekend. The Saints rank fourth in pass defense (195 yards allowed per game) and have yielded just 10 passing touchdowns all season. He still rates a low-end QB1 given his consistency and that gaudy home record. I'm merely cautioning you to temper your expectations.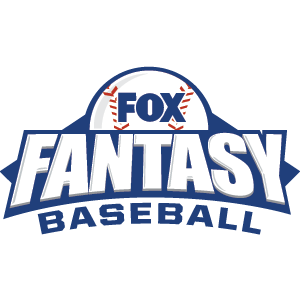 FOX Fantasy Baseball
Join or Create a Free League
Play Now!