Week 15 lineup calls: Running backs
Lineup calls: QB | RB | WR | TE | K | D/ST
As I sat down to write this week's "Lineup Calls" series, I found myself debating the merits of the players on the "Automatic Starts" lists and whether those lists needed to be drastically shortened for this playoff week.
Ultimately, I decided that there was a need to stay true to those tailbacks that brought you to this juncture. I recognize that you may need to make decisions between some of those on this list, and we'll do our best to create.
Still, I wanted to dig down a little deep and put my back into it. I don't need to discuss the brilliance of Peyton Hillis (when not leaping over players), Darren McFadden, Arian Foster and Michael Turner.
Top Running Backs
(Other than Arian Foster, Adrian Peterson, Chris Johnson, Ray Rice, Steven Jackson, Peyton Hillis, Rashard Mendenhall, Ahmad Bradshaw, Darren McFadden, LeSean McCoy, Michael Turner, Rashard Mendenhall, Maurice Jones-Drew, Knowshon Moreno, Jamaal Charles)
Jonathan Stewart vs. Arizona
Stewart has run like a man possessed in the past several weeks in tandem with Mike Goodson. He's averaged 6.3 yards per carry and 107.7 yards per game in three games since returning to the lineup.
The Carolina passing game isn't going to do anything to get you excited, but the offensive line is run-blocking as well as any unit in the league right now. Take Stewart against this 30th-ranked Arizona run defense, a team that allowed 143.3 rushing yards and 1.2 touchdowns per game.
Tim Hightower at Carolina
Hightower is clearly the top option in Arizona right now, as the bruising tailback amassed 148 yards on 18 carries with two touchdowns. He'd carried the ball 15 times for 81 in Week 13 to give the Cardinals a spark on the ground and they received efficient play from John Skelton.
Hightower's surge continues in Week 15 against the run-deficient Carolina defense that allows nearly 133 rushing yards and 1.3 rushing touchdowns per game.
Ryan Torain at Dallas
Before you blinked, Torain had already rushed for more than 100 yards against the Buccaneers in Week 14. He finished the game with 172 yards on 24 carries with two receptions for 10 yards. Torain has rushed for at least 100 yards in each of the past three games that he's completed.
The Cowboys rank in the middle of the pack in run defense at 112.7 yards allowed per game. With the quarterback position in flux with Rex Grossman starting, the Redskins will turn to the ground game early and often.
Matt Forte at Minnesota
Do we throw out the Week 14 performances of the Bears and Vikings? I'm more likely to believe that the Bears rebound from their terrible performance against the Patriots than the sinking Vikings do from that Week 14 debacle against the Giants. In the four games prior to Sunday's blizzard, Forte had averaged 105 total yards per game.
The Vikings allowed 69 yards to Forte in the Week 10 meeting on 21 carries. This Minnesota squad is in disarray given the weather issues, the quarterbacking carousel (Brett Favre or Joe Webb?) and this lost season overall. I'm not sure they rally, even with a 50th Anniversary celebration on tap against this long-time rival.
Brandon Jacobs vs. Philadelphia
You're not stopping this New York running game right now. Jacobs has rushed for 87 or more yards in three consecutive games with three touchdowns while averaging 12 touches. I know that Jacobs was limited to 32 yards on six touches in the first meeting with Philadelphia. He, Ahmad Bradshaw and the offensive line are playing on a different level right now, thereby making Jacobs a strong RB2 play in Week 15.
LeGarrette Blount vs. Detroit
Blount was one of the bigger disappointments on the ground in Week 14, as he earned only 68 yards with a lost fumble against the Redskins. I anticipate a bounce-back effort against the Lions, a unit that ranks 22nd against the run (122.7 yards allowed per game) and has struggled markedly against featured backs this season.
BenJarvus Green-Ellis vs. Green Bay
Green-Ellis saw his three-game scoring streak come to an end in Week 14 against the Bears, although he did rumble for 87 yards on the slippery field. I'm anticipating more of the same this weekend against the Packers. Green Bay has ceded only five rushing touchdowns this season, but they do allow 117.3 yards per game (4.5 per attempt). This New England offense has been hot during recent weeks, giving Green-Ellis ample opportunities to play ground-and-pound and traverse the painted grass.
Felix Jones vs. Washington
Would you believe that Jones' touchdown run in Week 14 was his first of the season? OK, so those owning Jones clearly recognize that fact. I do submit that Jones has logged at least 83 total yards with three more receptions in five consecutive games.
He stands as the first chair this week in the split backfield with Tashard Choice against a terrible Washington run defense. The Redskins rank 28th in run defense at 134.4 rushing yards and nearly one touchdown allowed per game.
Fred Jackson at Miami
Jackson rushed for 112 yards in Sunday's win over Cleveland, his third 100-yard ground game in his past five starts. Remember, he also earned 104 receiving yards in Week 12 against the Steelers while rushing for 59 yards.
I'll look for another all-around game from Jackson this week against Miami. He was a non-factor in Week 1 as part of a crowded backfield. Jackson is the lead man here, having averaged 22.8 touches in the past five weeks. He'll have another big touch count against this top-10 defense (eighth at 18.8 points allowed per game).
Donald Brown vs. Jacksonville
Brown was finally capable of taking on a heavy workload in Week 14 against the Titans following several false starts. He carried the ball 15 times for 38 yards, adding three receptions for 24 yards in the victory.
Given his touch count, Brown warrants consideration for a RB3 or flex slot this week against the middling Jacksonville run defense (112.8 rushing yards and 1.1 rushing touchdowns allowed per game). I understand that Javarris James is still in the mix for the goal-line glory, for sure, but Brown's touch count warrants attention. The Colts have been waiting on their former first-round pick to become "the man." He's healthy and ready to make an impact in this important divisional battle.
Sleepers
Brandon Jackson at New England
Neither Jackson nor waiver-wire darling James Starks played much of a role against the Lions in Week 14. He touches the ball 10 times for a meager 28 yards in that lackluster production.
I'm putting him on the radar for this week because of the Matt Flynn factor. Jackson may cede a sizable number of carries to Starks once again, but I'm anticipating a high number of targets as a receiver out of the backfield.
Ricky Williams vs. Buffalo
Williams and backfield mate Ronnie Brown have struggled to gain much traction this season. He's averaging just 44.5 rushing yards per contest and has topped 60 rushing yards only four times this season. Still, I'm optimistic that this tandem will be front and center following last week's dismal offensive showing against the Jets. Williams ran for 95 yards on 20 carries with a touchdown in the game following the miserable offering against the Bears in Week 11. I have to believe that the Dolphins press the run against the bottom-ranked Buffalo run defense (165.8 rushing yards allowed per game).
Pierre Thomas at Baltimore
Thomas returned to action last week and assumed a sizable workload following Christopher Ivory's injury. In his first action since Week 3, Thomas touches the ball 16 times and produced 68 total yards.
This week, the high-octane Saints will look to stretch the Ravens and replicate that frantic second-half surge from the Texans on Monday night. Thomas represents a mid-RB2 option this week in the event that Ivory's hamstring prevents him from playing. I'm most intrigued by Thomas' immediate reintroduction to the passing game (four receptions in Week 14) and the potential for goal-line work.
Rashad Jennings at Indianapolis
I certainly don't anticipate that an injury befalls the surging Maurice Jones-Drew (six straight 100-yard games) and that Jennings assumes a huge role against the Colts. However, he's scored in three consecutive games and blew through to the end zone on a 74-yard sprint in Week 14 to pique my interest.
I like Jennings as a possible flex option this week against the Colts. The Colts surrender 141 rushing yards and one touchdown per game on the ground. The Jaguars' offensive line has been phenomenal this season, particularly during this second-half surge, and I expect them to get a push on Sunday.
Mike Goodson vs. Arizona
Goodson sits in the second chair to Stewart, but that doesn't make him any less relevant in the fantasy realm. He has scored in three consecutive games and has averaged 113 total yards in his past five appearances. Even in a workload split, he's flex-worthy against the Cardinals this weekend. You have to commend this offensive line's effort in the past several weeks despite the fact that the season was lost long, long ago.
Flops
LaDainian Tomlinson at Pittsburgh
Tomlinson amassed a huge workload in Week 14 against Miami, but the Dolphins did well to limit his production (49 yards on 19 carries). It marked his seventh consecutive game without a touchdown run or a rushing total of more than 57 yards. To be fair, Tomlinson had logged at least 91 total yards in the Jets' first four games after the Week 8 bye. However, he's finished with 63 total yards or less in three straight games.
The workload split, declining production, regression of Mark Sanchez and the passing game in recent weeks and, obviously, a daunting task against the run-stuffing Steelers, puts Tomlinson on the bench (or a flex because of the double-digit touch count) in Week 15.
Marshawn Lynch vs. Atlanta
Lynch couldn't replicate his Week 13 heroics against the 49ers last week, although he did still amass 17 touches in the blowout loss to the 49ers. He finished with 66 yards, including seven receptions.
I do like the fact that we've seen Lynch active in the passing game in recent weeks, but that's not enough to sway me. The Seahawks face a strong Atlanta run defense that has ceded only six rushing touchdowns this season (107.2 yards per game, 13th in the NFL) and ranks seventh in total defense (18.7 points allowed per game).
Cedric Benson vs. Cleveland
Benson turned in one of his worst performance of the season in Week 14 against the Steelers, amassing 45 yards on 11 touches in the road loss. He has failed to top 60 rushing yards in five of the past six weeks.
I'm certainly not banging the drum for Benson to suddenly rewind time to rediscover his 2009 self. His workload may necessitate a start on your part, but you're reaching. Benson rushed for a tepid 60 yards on 15 carries in his first meeting with the Browns and has never scored in four career appearances against them.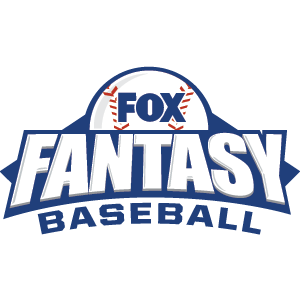 FOX Fantasy Baseball
Join or Create a Free League
Play Now!