Fantasy Football: Week 11 NFL Daily Fantasy Picks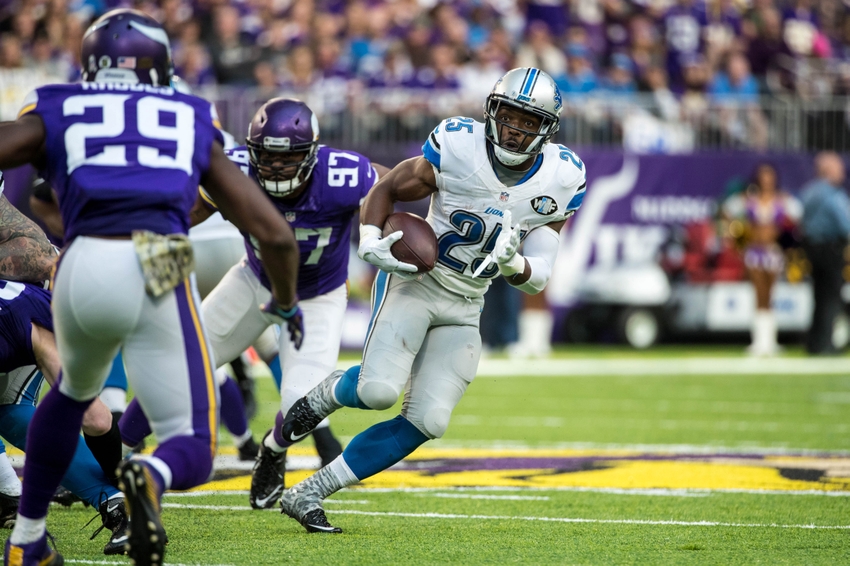 Playing daily fantasy football in week 11 of the 2016 NFL Season? Read these DFS suggestions before you set your FanDuel or Draft Kings lineup.
We are heading into Week 11 of this NFL season and another weekend to try and put together that magical lineup that all hits on the same day. My daily fantasy football picks throughout the season have been pretty solid, but the key is always to not only find those value plays but to have it all come together at the same time.
That's part of what makes playing the daily game so exhilarating and why its popularity continues to grow. It doesn't matter if you are chasing some of the huge prize pools offered every weekend, or just playing a head to head game for single dollar, its a ton of fun trying to use all the information provided to make that perfect lineup.
The number of readers for this column continue to drop every single week. So, for the ones that are still out there reading, what can I do differently in this space to provide you the best tools to succeed? Any and all suggestions are welcome.
With that being said, let's take a look at this week's picks.
DISCLAIMER – Salary cap numbers are based on FanDuel's pricing for this week.
QUARTERBACK
Andrew Luck ($8100) Colts vs Titans – The Titans are quickly making their way down the list of defenses in passing yards allowed per game. Matter of fact, they have given up the most fantasy points to the QB position over the past 4 weeks. Luck has had a bit of an uncharacteristic season for a player of his caliber. While the numbers on paper look really solid, it just doesn't seem like he has played like the elite player that he is. Coming of their bye week, I expect Luck to be fully healthy and ready to exploit a struggling Tennessee secondary. Play him this week like a true #1 QB.
Marcus Mariota ($8000) – Titans @ Colts – I am going right back to the well on this pick as Mariota is a guy I have really liked the past few weeks. Much of the same can be said about the Colts secondary in the same game, they are bad and actually allowing the most yards per game through the air of any team in football. He now has scored 25 or more FanDuel points in 4 of his last 6 games and has been one of the best quarterbacks in football during that span. His price obviously continues to rise but I don't think it matters in this match up.
Blake Bortles ($7200) Jaguars @ Lions – Bortles is a guy that has had a really dissapointing season and has burned probably all of us at least once this season in prime match ups. Well, he has another really solid one this weekend traveling to Detroit in what should be a pretty high-scoring affair. On a positive note, the past three weeks Bortles has been playing some of of his best football including torching the aforementioned Titans for 340 yards and 3 TD's. I think he has that kind of upside this weekend in a game that they likely will be playing from behind.
Others I Like – Ben Roethlisberger ($8400), Russell Wilson ($7400), Matthew Stafford ($7900)
RUNNING BACK
C.J. Prosise ($4900) Seahwaks vs. Eagles – This is the blue-light special play of the week. Maybe we should have all see the writing on the wall prior to last week's breakout performance from Prosise. There was some pretty strong talk throughout the week that C.J. might end up taking more of a lead back approach and we saw it happen Sunday night. 24 total touches later and over 150 multi-purpose yards, Prosise made a pretty big statement towards owning that lead back role. Seattle responded this week by releasing RB Christine Michael with the impending return of Thomas Rawls. Even with the chance for Rawls to get some work, I think Prosise's floor is pretty high due to his ability to catch passes. Philly is currently 13th in the league against the run, but like I said, his receiving ability for this price is what makes him such an attractive option.
LeVeon Bell ($9100) Steelers @ Browns – This one could get ugly for Cleveland, something that has been said week in and week out this season. Bell finally ended his touchdown drought last week scoring twice against Dallas and could very well find paydirt twice again this weekend. The Browns are giving up nearly 150 yards per game on the ground and Bell is one of the most dynamic backs in all of football. He also continues to catch a ton of passes working out of the slot, giving him a really solid floor and huge ceiling. The only concern here is how quickly Pittsburgh calls off the dogs as they are likely to run away with this one.
Theo Riddick ($6700) Lions vs. Jaguars – Riddick comes in off the Lions bye week in an excellent spot against a crappy Jaguars defense. He has been battling an ankle injury and has still been limited this week, however the extra week off certainly can't hurt. Riddick's real value is typically in catching the ball out of the backfield, however their final game before the bye week, he gained 70 yards on the ground against a touch Vikings front 7. I think Riddick dominates the touches for an offense in great spot at home.
Others I Like – DeMarco Murray ($8500), LeGarrette Blount ($7300), Todd Gurley ($6700)
WIDE RECEIVER
Cameron Meredith ($5600) Bears @ Giants – Meredith has gone of fallen off the radar the past few weeks with Jay Cutler taking back over at QB. Last week he saw only 2 targets, something that has been consistent the past three weeks. However with Alshon Jeffery missing the next 4 games, Meredith will be forced back into a big role with this Bears offense. I have absolutely zero faith in Jay Cutler, but I like what I saw earlier this season from Meredith. He makes for a great value pick this week that could end up blowing up.
Allen Hurns ($5400) Jaguars @ Lions – Most people are going to be looking at Allen Robinson, and I don't think he is out of play by any means this week. However, it sounds like Darius Slay will be shadowing Robinson this week opening up Hurns to the rest of the suspect Lions secondary. Hurns has two total catches the past two games, so there is certainly cause for concern. However, he has had some big games this season and I don't see Robinson getting a number of looks with Slay being the one effective player in this defense.
Julian Edelman ($6100) Patriots @ 49ers – Edelman appears to be getting healthy the past few weeks and is poised to jump back on our radar in daily fantasy. With the likely absence of Rob Gronkowski, Edelman will be the preffered target underneath for Tom Brady and this 49ers defense is not one that will worry anyone. Edelman caught 7 balls for 99 yards last week and I think he is due for an 8-10 catch day in this one for a still too cheap pricetag.
Others I Like – Mike Evans ($8000), T.Y. Hilton ($7900), Doug Baldwin ($6700)
TIGHT END
Julius Thomas ($5900) Jaguars @ Lions – Orange Julius comes into one of the absolute best spots against a Lions defense that continues to let TE's get wide open in the red zone. I like this Jaguars passing attack and like I said, since Slay will be on Robinson, it seems like all of the targets will funnel towards Thomas and Hurns. Another encouraging sign for Thomas was the 10 looks he received last weekend against the Titans, once of which he took to the house.
Martellus Bennett ($5200) Patriots @ 49ers – This Patriots offense is one that I really like this weekend and with no Gronkowski there is obviously a number of targets to go around to other weapons. Bennett has been quiet for good reason the past few weeks, but I think he will be forced into a ton of action this week. Most people will be targeting the ground game of the Patriots, but I think Brady might come out firing after having a pretty bad game against the Seahawks.
Others I Like – Delanie Walker ($6400), Tyler Eifert ($6300)
KICKER
For some reason FanDuel still includes the kicker spot while many other daily fantasy sites have dropped it. I will make it simple for you, play a kicker from an offense you like with a salary that works with the rest of your team.
DEFENSE
New York Giants ($4700) vs. Bears – This play really centers around the ineptitude of Jay Cutler and his propensity to turn the ball over. The Giants have picked off 7 passes the last three games and I don't see any reason why they won't get a couple more this weekend. If they can take one to the house, the easily shatter their price tag.
Others I Like – Arizona Cardinals ($5100)
This article originally appeared on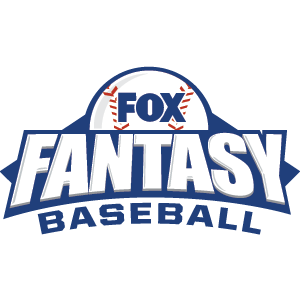 FOX Fantasy Baseball
Join or Create a Free League
Play Now!