Week 10 fantasy football waiver wire – who replaces Andrew Luck?
We've all done it. The body starts aching, the mind starts racing and WebMD.com allows for some self-diagnosing. Hypochondriacs and those of us uninterested in fulfilling that insurance deductible have probably earned online credit hours towards a medical degree.
So, when word broke Tuesday afternoon that Andrew Luck was to miss 2-6 weeks with a lacerated kidney, three things happened. First, I thought it was weird the Chargers' Keenan Allen was just placed on injured reserve with what we are to assume is the same or similar injury. Two, I Googled lacerated kidney. After you filter through the hundreds of Luck headlines, Merck Manuals paints a vivid picture complete with visual aid of what could happen if the kidney suffers a laceration:
Third, I stopped internet medical journalizing and reached out to RotoWire injury expert and certified athletic trainer, Jeff Stotts, for insight.
From a fantasy football perspective, the loss of Luck should be analyzed in two ways. He's currently ranked QB11 in fantasy points per game (23 FPPG), but has averaged 27 fantasy points per game over his last four (since returning from his first injury of the season). Two, owners of Luck aren't in a position to drop him outright because if he beats the odds and returns ahead of schedule, the Colts' fantasy playoffs schedule – Weeks 14-16 – is quite soft with games against the Jaguars, Dolphins and Texans.
On the other hand, a contingency plan if Luck were to miss the rest of the season should be in place. Here are my top five fantasy waiver wire worthy quarterbacks owned in less than 52 percent of leagues on FOXSports.com featuring their fantasy playoff schedules.
If that five-pack doesn't strike you or none of them are available, Brian Hoyer and Marcus Mariota would be the next two up.
The quick hit waiver wire targets for week 10 (owned in less than 50 percent of leagues):
Before the Luck breaking news, the focus of this week's waiver wire column was going to be on fantasy friendly playoff schedules. Several owners have reached out on Twitter (@FOXSportsFowler) and asked which players to target in trades if their team is a lock for the playoffs.
Running Backs
For example, Charcandrick West's playoff schedule is pretty soft. Plus, I bet it wouldn't take a king's ransom to acquire him in a trade.
A pricier upgrade would be the Dolphins' Lamar Miller, he's got the Giants, Colts and Chargers Weeks 14-16. Early season patience was a virtue for Miller owners to-date.
If Danny Woodhead can get owners over the hump against the Chiefs in Week 14, he's got the Dolphins and Raiders the following two weeks – both rank bottom half of NFL. Although, he's more of a pass catching running back, he fills the needs.
Wide Receivers
The Chiefs again are sneaky plays with Ravens and the Browns the final two weeks of the season. Jeremy Maclin and Travis Kelce could be buy-low trade targets.
Buccaneers Mike Evans, Vincent Jackson and Austin Jenkins will see plenty of work with games agaisnt the Saints and Bears Week 14 and 16.
Matthew Stafford, Calvin Johnson, and Golden Tate have lack the expected production, but games against the Saints and 49ers (30th vs. the pass) the final two weeks of the season provide hope for big numbers late.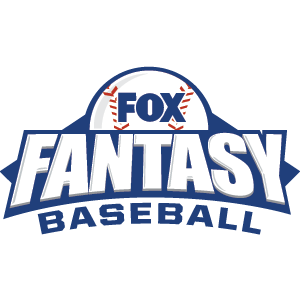 FOX Fantasy Baseball
Join or Create a Free League
Play Now!