Fantasy Football Week 10 Running Back Advice: Starks pulls his weight for Pack
Each week during the 2015 season, we're going to take a look at five running-back-by committee (RBBC) situations that you should keep a close eye on. Some will have big questions, while others might be noted due to their circumstances becoming clearer. We'll usually focus more on the week immediately ahead than look down the road.
And now, in alphabetical order …
Byes: Falcons, Colts, Chargers, 49ers
Cincinnati Bengals
Week 9 snap count: Gio Bernard 34, Jeremy Hill 30
Hill had 16 touches to Bernard's 14 against the Browns last Thursday, but Bernard was clearly more effective. Here are two excerpts from the SB Nation blog Cincy Jungle:
1. "Giovani Bernard is the best running back for this offense right now … I didn't think I would ever say this at the start of the season, but it isn't a bad thing. Bernard's versatility makes him a matchup nightmare for defenses and he is just one of many layers that make this offense so hard to defend. back who Bengals fans thought they would see in 2014."
2. "Jeremy Hill is not running with any authority and looks very indecisive … coming into the season, I thought Hill would establish himself as a top five running back in the league, and perhaps, even challenge Le'Veon Bell for the top running back in the league. That hasn't come close to happening. Despite a team high 104 attempts, Hill is only averaging a pedestrian 3.3 YPA … watching Hill run against the Browns, he just didn't run with any authority. He looks tentative and indecisive. Maybe his knee is bugging him, maybe he is concerned about ball security, either way, he looks nothing like the Jeremy Hill we saw in the second half of 2014."
The timeshare continues, and that Hill you remember from the second half of 2014 is unlikely to make an appearance anytime soon.
Denver Broncos
Week 9 snap count: Ronnie Hillman 38, C.J. Anderson 28
Anderson ran seven times for 34 yards versus the Colts, while Hillman carried seven times for ONE yard. Hillman has been the nominal starter for the past few games, and it's possible that could change against the Chiefs. I won't predict it – or much else – in this confusing situation, but will point out that Anderson looks much better than he did earlier this season, when he was dealing with a toe injury. Both backs will be on the RB2/flex cusp in this week's rankings, with Anderson getting a slight edge.
Detroit Lions
Week 8 snap count: Theo Riddick 39, Joique Bell 17, Ameer Abdullah 5
The Lions got crushed by the Chiefs in London, so it stands to reason that Riddick was on the field while they were throwing often. He'll remain out there on passing downs.
Abdullah appears to be in the doghouse because of fumbling issues, which have been a problem for him since college. In case you haven't heard, NFL coaches don't like fumbles.
Which brings us to Bell, who looks slower than his teammates, but ran seven times for 56 yards last time out. He's old, but he's reliable, and he's healthy now. Flexing him at Green Bay won't be the worst idea you ever have, especially if you're missing Devonta Freeman, Frank Gore or Danny Woodhead this week.
Green Bay Packers
Week 9 snap count: James Starks 56, Eddie Lacy 19
"The Packers need to either rest him until he's healthy or get him to drop weight." So said a Monday Green Bay Press-Gazette article about Eddie Lacy, who injured a groin and fumbled against the Panthers. This might not be logical based on performance, but I'd be hesitant to cut Lacy, especially at a point of the season where one injury to Starks would mean a solid workload.
However, you can't start Lacy until you see some production, even if offensive coordinator Edgar Bennett said that the team needs to get Lacy "going," and he doesn't mean to the donut shop. View Starks as an RB2 against a Lions' defense that has allowed 133.8 rushing yards per game. Just keep your expectations in check, as he's never been able to grab the lead back role before.
New England Patriots
Week 9 snap count: LeGarrette Blount 48, Dion Lewis 24, Brandon Bolden 10
Lewis is out for the season with a torn ACL, meaning that Bolden or (more likely) James White takes over passing down duties. Check Tuesday's FOX Fantasy Buzz blog for more detail on how this committee might shake out.
In Week 10, Blount faces a Giants' defense that has recently lost DT Jonathan Hankins and LB Jon Beason to injuries. He's probably going to run all over them, with 25-plus carries likely.
Others of note:
Cleveland Browns: STOP TALKING ABOUT GETTING DUKE JOHNSON MORE INVOLVED AND DO IT, MIKE PETTINE! Duke is still flexy, while Isaiah Crowell is shaky since we don't really know why the Browns ditched Robert Turbin last week.
New York Giants: The Giants' "core four" was once again a fantasy nightmare against the Bucs. Rashad Jennings led the way with 27 snaps and 14 touches, but Shane Vereen caught four passes (including one for a TD) while running six times. I'd love to recommend Vereen to start against the Patriots, but he touched the ball five times in Weeks 6 and 7. No way, man.
San Diego Chargers: Fourteen more touches for Melvin Gordon on Monday, but only 56 yards from scrimmage. After his 23-touch game in Week 8, I was ready for a Week 9 explosion. Maybe I'm the last to realize this, but it's probably not coming except for maybe a fluke big play.
San Francisco 49ers: On Tuesday, the Niners waived Pierre Thomas and signed pass catcher Travaris Cadet. Shaun Draughn was the clear lead back against the Falcons, running 16 times for 58 yards and catching four for 38. If Carlos Hyde is ready to play after the bye, we won't need to worry about Draughn anymore.
Tampa Bay Buccaneers: Doug Martin struggled while Charles Sims (eight carries, 78 yards) shined against the Giants, but Sims' stats were helped by a 59-yard run in the fourth quarter. Martin continues to lead the way here and is a borderline RB1 in Week 10 versus the Cowboys. View Sims as a flex option at 8-12 touches in most games.
Washington Redskins: Matt Jones carried 11 times for an unimpressive 27 yards, but Alfred Morris ran four times for 10 yards and played just 10 snaps. The Washington Post notes that the 'Skins ran the ball "just 15 times after falling behind 17-0 midway through the second quarter," but haven't we heard this before? Morris' fantasy value isn't coming back, folks.
As for Jones, we might see some production at home against the Saints, and he shouldn't be too far from RB2 range. Yes, I'm serious.
(Snap counts courtesy of NFL.com's Game Books.)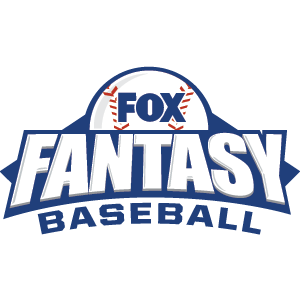 FOX Fantasy Baseball
Join or Create a Free League
Play Now!