Week 10 fantasy football injury report impact analysis
Andrew Luck
While kidney injuries are relatively uncommon in the NFL, Andrew Luck is the second player to suffer one in as many weeks following Keenan Allen's season-ending kidney injury . The number of incidents are on par with a 2008 study that determined there are an average of 2.7 renal injuries per season. Kidneys are utilized to maintain homeostasis, particularly during the excretion of waste products. They are situated behind the ribs but remain vulnerable to blunt trauma. Kidneys can be contused or even lacerated, though surgery is not often required. Rest is usually the best course of treatment, and it can take weeks to fully recover. Luck is expected to miss two to six weeks, meaning the severity of his laceration is less significant than Allen's, which required a procedure to help control bleeding. Still, Luck's return likely will be on the latter end of the proposed timeline.
Ben Roethlisberger
The Steelers' quarterback is back on the sidelines just two weeks after returning from a medial collateral ligament (MCL) sprain. This time it is a mid-foot sprain that is expected to keep Roethlisberger out Week 10. Big Ben suffered the injury late in the team's win over the Raiders when his foot was forcibly twisted as he tried to avoid a sack.
The mid-foot is the apex of the arch of the foot, specifically where the five metatarsal bones align with the cuboid bone and the three cuneiform bones. These bones make up the five tarsometatarsal joints of the foot that provide more stability than actual mobility. Together these articulations are often referred to as the Lisfranc joint. Multiple ligaments, including the particularly tough Lisfranc ligament, fortify the area. The Lisfranc ligament is so strong that it often pulls away a small piece of bone from the area if forcibly stressed. This results in the difficult to manage Lisfranc fracture that has previously affected players like Matt Schaub and Maurice Jones-Drew.
Fortunately, according to reports, Big Ben did not suffer a significant Lisfranc injury and surgery will not be needed. He will be evaluated after the team's Week 11 bye. Still, I'm worried about Roethlisberger's availability and productivity the rest of the season.
To start, the terminology here is a bit misleading. The mid-foot itself is the Lisfranc joint, meaning a mid-foot sprain diagnosis is in fact a Lisfranc injury. By calling the injury a mid-foot sprain, it simply suggests Roethlisberger did not suffer a rupture ligament, bone dislocation or fracture. Still mid-foot injuries, even mild sprains, can be difficult to manage. The injured individual is often required to be non-weight bearing for a stretch to minimize the amount of stress on the affected area.
Furthermore, the issue is complicated by Roethlisberger's previous injury. Both the knee sprain and mid-foot sprain occurred on his left leg. As a result, the foot injury could have a carry over effect on his still healing knee, placing undue stress on the area as well as his opposite, "healthy" leg. Roethlisberger's mobility in the pocket would be further limited and his ability to avoid oncoming rushers would be reduced. I'm downgrading Big Ben for the immediate future and wouldn't be surprised if his health remains a question the rest of the season.
Landry Jones will take over in Week 10, though his overall value depends on the size of your league. Jones didn't exactly set the world on fire in his lone start this season, tossing two interceptions in a loss to the Chiefs.
Dion Lewis
The Patriots' running back is done for the season after suffering a torn anterior cruciate ligament (ACL) in his left knee. He was placed on the injured reserve and will undergo surgery in the near future. The timing of the injury is unfortunate, as his recovery likely will carry into next year's training camp and potentially the regular season. LeGarrette Blount could see a bump in carries with James White the most likely candidate to fill Lewis' role. However, don't be surprised if New England opts to run less and pass more with Lewis out. The Patriots handed the ball to a running back just five times during a Week 7 matchup against the Jets when Lewis was sidelined with an abdominal injury. Brady, who attempted 54 passes in the win, finished as the team's top rusher with 15 yards, including an 11-yard scramble.
Turf Burns
Matt Forte: The Bears' Pro Bowl running back is still recovering from a sprained MCL in his right knee and recently underwent a platelet-rich plasma (PRP) injection to help stimulate the healing process. Generally, players require several weeks off following a PRP injection, putting Forte's availability for Week 10 in jeopardy. Furthermore, rookie Jeremy Langford's impressive performance on Monday night, which included 142 yards from scrimmage and a touchdown, likely bought the Bears and Forte some extra time. Langford is a must-own in all formats, though a tough St. Louis defense awaits in Week 10.
Eddie Lacy: The Green Bay running back has been one of the biggest disappointments in fantasy this season. He has just 308 rushing yards through eight games and has only found the end zone twice. Week 10 might have been rock bottom as he finished with 10 yards on five carries and lost a fumble. A groin strain prematurely ended Lacy's day, and while he practiced Monday, teammate James Starks remains the safer play now.
LeSean McCoy: The Bills' running back was in the middle of an impressive performance against the Dolphins before a shoulder injury forced him from the game. Specifics on the injury remain limited, though it appears to be a mild sprain. McCoy told reporters he would be fine for Week 10, but watch his availability throughout the week. Buffalo plays Thursday, limiting McCoy's recovery time. Karlos Williams will start against the Jets if McCoy does not play.
Latavius Murray, Teddy Bridgewater: The Raiders' running back made an early exit Sunday after being hit by Steelers safety Mike Mitchell. The effects of the hit were immediately known as Murray fell to the ground, fumbling in the process. He was diagnosed with a concussion and did not return. Coach Jack Del Rio told reporters Monday that Murray was already progressing through the league's mandated concussion protocol and he expects his starting back to be eligible to play Week 10. However, an individual's response to a concussion is difficult to predict, and Murray shouldn't be counted on until he completes the program.
In Minnesota, Teddy Bridgewater also suffered a concussion on a late hit from Rams defensive end William Hayes. Camera shots of Bridgewater appeared to show the quarterback unconscious on the field following the collision. Like Murray, Bridgewater has reportedly responded well since the incident, and the Vikings are optimistic about his availability for Week 10. Oddly enough, Bridgewater's Vikings face Murray's Raiders this week.
Follow @RotowireATC on Twitter.
Get a FREE RotoWire 10-day trial (no credit card required) at RotoWire.com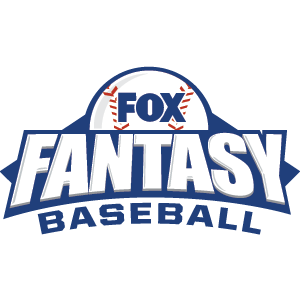 FOX Fantasy Baseball
Join or Create a Free League
Play Now!