Fantasy Football Week 10 Best and Worst Performances
The Cleveland Browns are in first place in the AFC North heading into Week 11. Let's let that sink in for a minute-to-15 years. They've won five out of their past six games. If you want to split hairs, those wins came against the Titans (2-7), Raiders (0-9), Buccaneers (1-8), a Steelers team that has now lost to the Jets and Buccaneers (and nearly the Browns Week 1), and most recently the Cincinnati Bengals.
The Browns' running back trio and defense / special teams posted strong Week 10 fantasy football numbers in Week 10's Thursday night matchup. Terrance West rushed a season-high 26 times for 94 yards with a touchdown (15.4 FP), Ben Tate 10 carries for 34 yards (27 receiving yards) with a touchdown, and Isaiah Crowell 12 carries for 41 yards with a touchdown. Before Arizona's defense scored two late touchdowns against the Rams, the Browns' DST were the fantasy football clubhouse leader with 15 points thanks to four turnovers, two sacks and holding the Bengals to one Mike Nugent field goal.
Fun Facts: The 24-3 win was the Browns largest margin of victory in Cincinnati since 1987 in a game played by some replacement players due to the NFL Players' strike. Cleveland quarterback Gary Danielson threw four touchdowns passes, while Brian Brennan and Perry Kemp combined for 209 receiving yards with three touchdowns.
Oh and this classic Sam Wyche moment happened two years later …
Jordan Matthews – 32.8 fantasy points (PPR)
Mark Sanchez shredded the Panthers secondary all night long and Matthews benefited the most with a career-high 138 receiving yards with two touchdowns.
Eagles Defense and Special Teams – 31 fantasy points
Cam Newton looked overwhelmed most of the night as the Eagles sacked him nine times (9!), picked him off three times (one Pick 6), recovered two fumbles and Darren Sproles housed a punt, while holding them to 21 points (two in garbage time).
Aaron Rodgers – 48.6 fantasy points (Halftime)
Tony Romo & Dez Bryant – 61.6 FP (PPR)
A bad back, reports of missed curfew, contract extensions, and off-the-field concerns – all the physical and mental distractions couldn't slow Romo and Bryant from absolutely dominating the Jaguars secondary in the first half. Romo completed 20 of 27 passes for 246 yards with three touchdowns – good for better than 30 fantasy points. Bryant hauled in touchdown receptions of 35 and 68 yards in the second quarter where Romo may have got him the ball, but Bryant used his brute strength to will his way into the end zone. The 33.8 fantasy points are a season-high.
Calvin Johnson – 24.3 fantasy points
Welcome back, Megatron! After not playing since Week 5, Johnson posted his best numbers since Week 1. The seven receptions for 113 yards with a touchdown could have included a second touchdown if not for Dolphins defensive back Brent Grimes absolutely ridiculous one-handed interception.
Several owners were concerned with Golden Tate's fantasy value with CJ's Week 10 return looming. Well, his presence didn't seem to faze Matthew Stafford nor Tate as he caught a season-high 11 passes for 109 yards. The two can co-exist and co-produce for fantasy owners especially with the Lions' rushing attack such a mess right now.
Josh McCown – 23.9 fantasy points
The Buccaneers may have lost another game, but McCown posted his best fantasy numbers this season with 301 passing yards, two touchdowns, two interception, and 39 rushing yards. It's also his best fantasy performance since last December when he was leading the Bears offense. In three games completed this season, McCown has targeted Mike Evans 23 times and Vincent Jackson 29 times.
Unrelated from a fantasy football perspective, McCown was very emotional after the game, but said at 35 years old, his opportunities to win games won't be around for long.
Mike Evans – 25.5 fantasy points
Mike Evans was available in 63 percent of fantasy football leagues on FOXSports.com heading into Week 10. Are you serious? Over the last two games, Evans has caught 14 passes for 249 yards with three touchdowns. He's averaging nearly 16 fantasy points per game in PPR leagues.
Justin Forsett – 23.2 fantasy points
What's not to love about this guy? Forsett torches the Titans for 112 yards on 20 carries (second-most this season) with two touchdowns. In PPR leagues, Forsett has scored double-digit fantasy points in all but ONE game this season. Heading into Week 10, Forsett ranked eighth among fantasy running backs in points scored. He's averaging 15.5 fantasy points per game.
Preston Parker – 20.9 fantasy points (PPR)
Parker has been in the league since 2010. Never before Week 10 had he caught seven passes in a game and not since 2011 had he found the end zone. He accomplished both on seven Eli Manning targets, on the road, in one of the most hostile environments in the NFL. I wouldn't overreact and urge you to pick up Parker off the waiver wire this week, but chalk it up to a rather smart decision by Giants offensive coordinator Ben McAdoo to provide Manning a third option with Randle and Beckham a priority of the Seahawks secondary.
Buccaneers Running Backs
Doug Martin was inactive and Tampa Bay was facing a horrible fantasy rush defense allowing 26.9 fantasy points per game to opposing running backs. Bobby Rainey, Charles Sims and Mike James combined for 53 rushing yards with no touchdowns and a lost fumble (Sims). A Buccaneers running back has not scored a touchdown in over a month now.
Reggie Bush – 2.5 fantasy points
Tough matchup? Sure. Left the game briefly due to injury? OK. Bushed hasn't rushed for more than 61 yards in a game this season and hasn't scored a touchdown since Week 3 – his only score in 2014. Blah.
Andy Dalton (-1.8 fantasy points)
He completed eight passes for 86 yards with three interceptions in one of the worst games by a quarterback in NFL history – statistically speaking.
Four carries for three yards. Off the BYE, Antone's Army was hoping for more.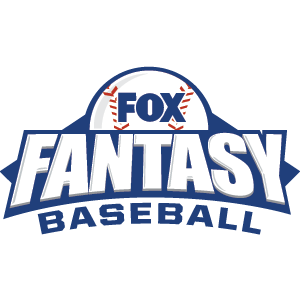 FOX Fantasy Baseball
Join or Create a Free League
Play Now!