Fantasy Football Week 1 Studs and Duds – rookies doin' work
Fantasy football is a funny hobby. Months of research, analysis, rankings, cheat sheets, stock up, and stock down for two fullbacks – John Kuhn and Derrick Coleman – and the likes of Ricardo Lockette – who had one career score heading into 2014 – to score three touchdowns in the first game of the season.
But they weren't the only players to shock the fantasy football world in Week 1. Injuries to starters create opportunities for the reserves and these next four rookies made the most of their playing time.
Allen Hurns
The rookie receiver out of Miami (FL) led all receivers in yards during the preseason (14 receptions for 236 yards with a score). When Cecil Shorts III was ruled out in Week 1, Hurns earned the start alongside rookie Marqise Lee. Chad Henne, Hurns and the Jaguars turned Nick Foles first-half turnovers into points. Hurns racked up 110 receiving yards and scored twice in the first 30 minutes against the Eagles. He was shut out in the second half, however.
Terrance West & Isaiah Crowell
It didn't take long for Ben Tate (knee) to get knocked out of a game this season. The Browns starting running back's departure forced Mike Pettine and offensive coordinator Kyle Shanahan to toss their rookie running backs into the fire and they delivered.
We'll start with Crowell, who many were shocked to learn made final cuts over Chris Ogbonnaya and Dion Lewis. The undrafted free agent was highly recruited by Georgia, but an off-the-field arrest got him kicked off the Bulldogs and forced him to transfer to a smaller school. The Browns took a flier on him and today he rushed five times for 32 yards with two scores from inside the red zone.
West, a coveted rookie out of Towson, was downgraded by the Browns' coaching staff following the end of the preseason. Goes to show even the NFL coaches misfire on analysis of their own players. West rushed 16 times for 100 yards in his regular season debut against Dick Labeau's defense.
Brandin Cooks
Darren Sproles and Lance Moore have relocated and Kenny Stills was out Week 1 due to injury. This presented plenty of playing time for the All-Misspelled Name First Team nominee out of Oregon State. Cooks finished with a slot machine-approved 7 receptions for 77 yards with a touchdown against the Falcons in his first game. Cooks also picked up 18 yards rushing.
Percy Harvin
Harvin reminded us all how dangeruss he can be in PPR fantasy football leagues IF (HUGE IF) he can play all 16 games. He finished with 100 total yards with seven receptions (seven targets) against the Packers. The seven receptions were the most in a game for Harvin since late October in 2012 when he was still with the Vikings.
Knowshon Moreno
This past summer's knee surgery crushed the fantasy football stock of Moreno – probably unrightfully so. His 8th-round average draft position was about five rounds lower than what it would have been had he not missed time and lost practice reps to Lamar Miller. Despite this Moreno fought back and earned the starting nod in Week 1. He finished with 24 carries for 134 yards with a touchdown. New offensive coordinator Bill Lazor put Moreno to work in Week 1 and I expect 15-20 carries per week for him the rest of season with Miller providing a breather as needed.
Matt Ryan
It's amazing what you can accomplish with two healthy receivers on the outside. Ryan passed for a career-high 448 yards with three touchdowns against the Saints.
Julius Thomas
The Broncos tight end racked up 90 yards on five receptions with three touchdowns in the first quarter and a half of football against the Colts.
Calvin Johnson
Eddie Lacy
Concussions aren't something to make light of – so we wish Lacy a speedy recovery. With that said, it was a rough go for first-round fantasy running backs in Week 1. Against the vaunted (cliché, cliché, cliché) Seahawks' defense, Lacy could only muster 34 rushing yards on 12 carries before he left the game due to injury.
Jamaal Charles
The Chiefs offense has some issues and the lack of a passing game and woeful offensive line could impact the second overall pick's fantasy forecast on FOXSports.com. He finished with seven carries for 19 yards with four receptions for 15 yards. Yuck.
Bishop Sankey
The rookie was in watch and learn mode as Shonn Greene carried the ball 15 times for 71 yards, while Sankey finished six for 25 yards.
Zac Stacy
It's going to be a long season for the Rams' offense with no Sam Bradford. Stacy only touched the ball 12 times (51 total yards). That's the fewest touches for Stacy in a game since he earned the Rams' starting running back role in early-October 2013.
Arian Foster
Bill O'Brien is going to put the pedal to the floor when it comes to Foster. Coming off 2013 back surgery, Foster carried the ball 29 times for 103 yards. It's the most carries in a regular season game for Foster since November 11, 2012. He rushed 32 times in a 2012 playoff game against the Bengals.
– With Cam Newton out, Kelvin Benjamin was started in less than eight-percent of leagues on FS.com – scored 21.2 fantasy points in PPR – 15.2 in standard
– Ten touchdowns were scored by tight ends – 21 TDs by WR – 19 TDs by RB – heading into the last game on Sunday night
– Mark Ingram was started in 20-percent of leagues – scored 2 touchdowns against Saints – 18 fantasy points in standard scoring (19.1 in PPR)
– Less than 40-percent of fantasy owners started Knowshon Moreno – he scored 19.4 fantasy points
– Robert Griffin III scored 8.9 fantasy points for Redskins – Austin Davis scored 5.6 fantasy points in the second half for Rams
I'll highlight some, but not all of the stud and dud performances each week. Leave your favorites in the comments section below or hit me up on Twitter @FOXSportsFowler for the People's Fantasy Stud of Week 1.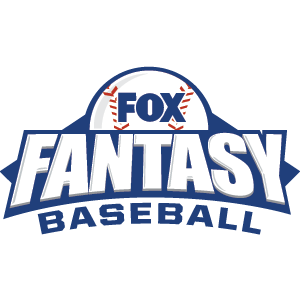 FOX Fantasy Baseball
Join or Create a Free League
Play Now!