Week 7 waiver review: Claim Branch
Fantasy owners are looking to plug holes in their lineups left by injuries or a huge bye week. I suspect many fantasy owners will be toeing the line to find a wide receiver given the number of options taken to the wayside because of the bye.
Let's get things started with possible quarterback pickups.
Matt Cassel, QB, Kansas City
Cassel established a connection with top target Dwayne Bowe in the disappointing Week 6 shootout with Houston. Cassel threw two of his three touchdown passes to Bowe (linebacker and red zone beast Mike Vrabel caught the other) while completing 20-of-29 attempts for 201 yards. Bowe (in)famously dropped a would-be touchdown pass from Cassel in Week 5, so there have been opportunities in previous weeks.
Cassel represents a solid pickup for owners this week. The Chiefs square off against the heretofore sieve-like Jacksonville secondary (263.7 yards and 2.3 touchdowns per game) on Sunday ahead of a Week 8 matchup with the Bills.
Sam Bradford, QB, St. Louis
Bradford pulled off his third victory in four starts, demonstrating great poise against the strong San Diego defense (198 yards and a touchdown). He spread the ball around effectively and connected with fellow rookie Danario Alexander (possible deep pickup) on his lone touchdown strike. Most importantly, Bradford completed his first game without a turnover.
Bradford serves as a solid plug-in option for Week 7 against Tampa Bay. The Tampa Bay front has registered just four sacks this season while allowing 210 yards and two touchdowns per game. Steven Jackson gets rolling again in the ground game, thereby affording Bradford opportunities downfield.
Matt Hasselbeck, QB, Seattle
Hasselbeck isn't an overwhelming option at the position, but he's worthy of consideration for a Week 7 date against the Cardinals. The Seattle offense was much more balanced in Week 6 against Chicago, and Hasselbeck was afforded more opportunities to throw downfield. He integrated Mike Williams (below) and Deon Butler (longshot pickup for this week) into the offense while leading Seattle to a huge road win. Arizona ranks 26th against the pass.
Matthew Stafford, QB, Detroit
Stafford is on the list for those doing some long-term planning for the second half of the season. The Detroit offense clicked under backup Shaun Hill, who averaged 282 yards and two touchdowns in four appearances before last week's injury-shortened effort (91 yards and a touchdown).
Barring a late setback, Stafford is on pace to return October 31 against Washington. Hill capably guided a loaded Detroit offense in Stafford's absence, taking full advantage of the presence of Calvin Johnson and his pass-catching tight end duo.
Nate Burleson is also back on the radar, having scored in two straight games since returning to action. Burleson caught a total of 10 passes for 106 yards in those contests. He's an intriguing second-half option working opposite Calvin Johnson.
Christopher Ivory, RB, New Orleans
Ivory took the lead in the crowded New Orleans backfield against the bottom-tier Tampa Bay run defense. He rumbled for 158 yards on 15 carries, including a 38-yard sprint. Ivory also added one reception for 17 yards. Ivory has logged double-digit touches in three straight games, averaging a robust 7.1 yards per carry in that stretch.
Ryan Torain, RB, Washington
I'm not quite sure why, but Torain remains widely available in FOXSports.com leagues. Torain has starred for the Redskins in two of the past three weeks (he struggled on the ground against Green Bay in Week 5) and remains the top option in this offense going forward. He's averaged 3.9 yards per carry in these games with three touchdowns. Torain did have his knee wrapped following Sunday's game, so we'll need to monitor him in practice this week. Keiland Williams would step into the first chair should Torain be held out.
Mike Hart, RB, Indianapolis
The Colts acquired former Giants running back Andre Brown off waivers this week, thereby opening the door for more speculation about Joseph Addai's shoulder. Indianapolis takes its bye this week, so we'll have at least another week before we know for certain (and since Addai is the new Brian Westbrook on the injury report, we won't). Anyway, Hart remains on the radar for fantasy owners in deeper leagues to stash in the event that Addai is forced to miss time.
Deion Branch, WR, New England
Branch returned to New England on Sunday against Baltimore, and he picked up right where he left off. He caught nine of the 12 passes thrown to him against the Ravens for 98 yards and a touchdown. Branch picked up some steam in late-week trading last week after being reacquired by the Patriots. He's white-hot as a pickup this week.
Patrick Crayton, WR, San Diego
Crayton stepped into a sizable role in Week 6 after the Chargers lost both Antonio Gates and Malcom Floyd to injuries (toe and hamstring, respectively). Gates may be available for Week 7, but the team isn't very optimistic about Floyd's recovery for Sunday against New England.
Crayton caught six passes for 117 yards in the Week 6 loss to St. Louis, his first significant action since joining the Chargers. He and Buster Davis will serve as the primary options for Philip Rivers this week.
Robert Meachem, WR, New Orleans
Meachem scored early in Sunday's blowout victory over Tampa Bay, his second straight game with a touchdown reception. He caught four passes in each of those games for a total of 128 yards, combining with Lance Moore (also widely available) to lead the New Orleans receiving corps. Meachem serves as a plug-in play this weekend against the 21st-ranked Cleveland pass defense (228.8 yards and 1.8 touchdowns per game).
Mike Williams, WR, Seattle
Williams had a throwback performance against the Bears (a throwback to his USC days) in Week 6. Williams caught 10 of 15 targets for 123 yards to nearly double his output from the first four weeks. He'd caught 11 passes for 138 yards in the Seahawks' first four games. Williams and the Seahawks square off with the 26th-ranked Arizona pass defense this weekend.
Ben Watson, TE, Cleveland
Watson posted his best game of the season last week against the Steelers (six catches for 88 yards and his second touchdown reception). He's caught three or more passes in every game this season while averaging 53 yards and demonstrated an immediate connection with rookie Colt McCoy. The Saints are no pushover (seventh against the pass), but Watson represents a strong plug-in play this week for owners seeking a bye week or injury replacement.
Tony Moeaki, TE, Kansas City
Moeaki didn't get to join in the fun of the shootout against Houston last week. He caught only two passes for 21 yards. However, Moeaki did extend his run of multi-reception games to five. He's scored twice this season while averaging 3.6 receptions and 38.8 yards per game. Moeaki is a prime plug-in starter for Week 7 against Jacksonville.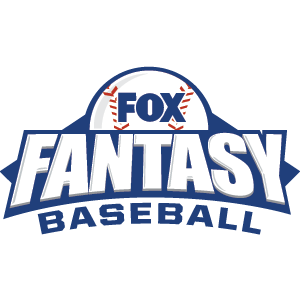 FOX Fantasy Baseball
Join or Create a Free League
Play Now!