Week 6 waiver review: Claim Garrard
Fantasy owners who took chances on the waiver wire were helped by Week 5 stars, such as Ryan Fitzpatrick, Shaun Hill and Lee Evans.
Who will be our next heroes?
David Garrard, QB, Jacksonville
Garrard passed for 178 yards with three touchdowns, one interception and one lost fumble in the Week 5 win over Buffalo. It was Garrard's third multi-touchdown game of the season and second straight three-touchdown effort (two passing touchdowns and one rushing touchdown in Week 4). He's yet to top 180 passing yards in a game this season, but he's been efficient in the red zone. Garrard represents a decent plug-in play this week against the Titans (27th at 242.6 yards per game), if he can avoid the pressure (22 sacks).
Vince Young, QB, Tennessee
Young passed for 173 yards with two touchdown passes, his second multi-touchdown game of the season (zero turnovers). Young added 22 rushing yards to offset three sacks. He's looked more comfortable in the pockets and is letting plays develop instead of tucking and running as we've seen in years past. Young has developed a strong rapport with Kenny Britt (see below) and has picked his spots well. He's played three straight games without turning the ball over.
Kevin Kolb, QB, Philadelphia
Kolb engineered a win over the 49ers on Sunday night to extend Mike Singletary's season of misery. He made some excellent throws and demonstrated great confidence in the victory. I'm thinking specifically of the Brent Celek touchdown pass, a play on which he eluded the pass rush, scrambled to the right and found Celek for the score. It might have been an ill-advised throw, but he made it count.
Kolb is obviously comfortable getting the ball to Jeremy Maclin on short and intermediate routes. He hasn't been as fortunate with DeSean Jackson, much to the chagrin of the fantasy universe. Kolb may have two more starts on tap (Atlanta and Tennesee) before the Week 8 bye and the probable return of Michael Vick under center.
Matthew Stafford, QB, Detroit
Stafford has ramped up his throwing in the past several days, and barring a setback, should be back on the field in Week 8 against Washington. That leaves Shaun Hill (282.5 yards and two touchdowns per game as the starter) in for this week's tilt against the surging Giants before the Lions take their Week 7 bye.
Mike Hart, RB, Indianapolis
Hart entered Sunday's game against Kansas City in relief of the injured Joseph Addai. He plowed forward for 50 rushing yards and scored the game's only touchdown. Hart is comfortable as a receiver and blocker, and demonstrated a great knack for running in traffic. If he gets the nod this week (Addai and Donald Brown are both dinged), Hart represents a solid plug-in option as a late RB2 or flex.
Jerome Harrison, RB, Cleveland
Harrison has been dumped to the wire in more than half of all leagues, but he may have some relevance in Week 6 if Peyton Hillis' thigh injury becomes a bigger issue. Hillis reportedly re-injured his thigh in Sunday's loss to Atlanta, thereby opening the door for Harrison to stake a claim in the backfield this week. If so, he'll do it in a horrible spot against the Steelers, but carries are carries.
Danny Amendola, WR, St. Louis
Amendola takes over as the most-targeted player in St. Louis following Mark Clayton's season-ending injury. He was targeted 19 times in the loss to Detroit, and has already racked up 50 looks from Sam Bradford this season. Amendola has caught four or more passes in each game this season, and I suspect that he continues to amass a huge workload in the short game (9.6 yards per reception). He's a PPR dynamo.
If your league has deeper benches, you may look to make a speculative play on Laurent Robinson or Mardy Gilyard. Robinson was slated to be the team's No. 1 receiver, but has had his 2010 season derailed by a foot injury. Gilyard is a promising rookie out of Cincinnati who is starting to find his place in this offense.
Nate Burleson, WR, Detroit
Burleson returned to the lineup for Sunday's laughter over the Rams after missing the previous two weeks because of an ankle injury. Burleson caught four passes for 56 yards and a touchdown. He was on the preseason radar as a No. 2 complement to Calvin Johnson, but would slide into the top chair if Johnson's shoulder injury should sideline him this week.
Kenny Britt, WR, Tennessee
Britt caught a 12-yard touchdown pass from Vince Young to extend his scoring streak to three games. He also had an 80-yard touchdown taken off the board when he was ruled out of bounds (it was still a 52-yard reception). Britt's definitely a waiver wire hero this week with the deplorable Jacksonville pass defense on tap.
Brandon Tate, WR, New England
Tate remains available in nearly one-third of leagues despite his ascent in the New England receiving corps. He caught four passes in the Week 4 game against Miami, and figures to be active as a deep threat coming out of the Bye, although it's difficult to predict a huge immediate impact with Baltimore on the slate.
Deion Branch, WR, New England
Branch gets into the mix after being re-acquired from the Seahawks for a fourth-round draft pick. He has potential to turn into a PPR option in New England, but I don't anticipate a huge impact from Branch out of the gate.
Mike Williams, WR, Tampa Bay
Rookie receiver Mike Williams returned from the Bye and played an instrumental role in the Buccaneers' win over Cincinnati. Williams established new season-high marks with seven receptions for 99 yards and caught his third touchdown in four games. He's caught five or more passes in third of four games while averaging 59.5 receiving yards per game.
Andrew Quarless, TE, Green Bay
Owners seeking to replace Jermichael Finley for the foreseeable future might stay in house. Quarless entered Sunday's game against Washington and played well. He finished the game with four catches and 51 receiving yards and definitely looked comfortable in the offense and his pass routes.
Brandon Pettigrew, TE, Detroit
Pettigrew caught his first touchdown of the season in Week 5 against St. Louis and finished the game with four receptions for 26 yards. He has racked up 25 receptions and 269 receiving yards in the past four weeks (67.3 yards per game) and figures to play a big role in Week 6 with Tony Scheffler (concussion) and Calvin Johnson (shoulder) ailing.
Roy Williams, WR, Dallas
Williams dominated for the second straight game, amassing six catches for 87 yards and a touchdown in the Cowboys' crushing home loss to the Titans. It was Williams' third touchdown reception of the year. He's caught three or more passes in every game this season, averaging 69.5 yards per game through four weeks. With the defense struggling, Tony Romo has been forced to keep throwing (more than 400 yards in Week 5). That's good news for fantasy owners.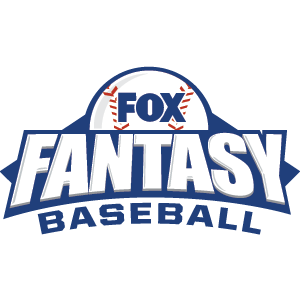 FOX Fantasy Baseball
Join or Create a Free League
Play Now!