Week 5 waiver review: Pick up Bell, Betts
The first 12 games of Week 4 might not have gone precisely as you'd anticipated, but there wasn't anything truly jaw-dropping in those contests.
That doesn't mean that Chris Johnson's low output or Terrell Owens' huge day didn't make you do a double-take. I just mean that, by comparison, the Sunday and Monday night affairs were far more confusing and bewildering.
The Giants ran past a turnstile-like Chicago offense line to bludgeon Jay Cutler.
On Monday, the Patriots' defense and special teams obliterated the Dolphins. Brandon Tate started things with a kickoff return for a touchdown, and the team ultimately added both blocked kicks and interceptions that were returned for touchdowns. If you missed the game, you most certainly would not have envisioned that a "41"-point total from the Patriots included little production from the passing game.
Week 4 is in the books, and we move forward to the next challenge. Washington is the hot spot for owners seeking running back help.
Ryan Torain, RB, Washington (6.2 percent)
Clinton Portis all but ruled himself out of the Week 5 game against Green Bay because of a groin injury sustained at Philadelphia. As such, Torain makes for the top waiver pickup heading into Week 5. He was already on the radar ahead of the Week 4 game, as it appeared that he was ready to supplant Portis as the top option in Mike Shanahan's system. Fantasy owners did not rush to the wire to claim him, despite my pleading for them to do so. Torain demonstrated good burst against Philadelphia, amassing 70 rushing yards and a touchdown to propel the Redskins to victory.
Marshawn Lynch, RB, Seattle (59.1 percent)
I had literally just hit "send" on this piece when word came down that Lynch had been dealt to Seattle. He was rumored to be on the move to Seattle last week, and the whisper was that both Green Bay and Philadelphia had moved into the lead for his services following Sunday's action. Instead, he'll head west to join Pete Carroll.
Through four weeks, Seattle ranked 27th in rushing offense at 79.5 yards per game. Lynch likely takes on a huge role immediately, with speedster Justin Forsett sliding into more of a third-down, passing-situation option. The Seahawks enter their bye week, so Lynch has two weeks to get acclimated to the system.
Lynch's departure opens the door for an expanded role for Fred Jackson (67 percent owned), last season's breakthrough star, in a workload split with rookie C.J. Spiller. I am intrigued to watch the split going forward, particularly in a week after Ryan Fitzpatrick nearly doubled the rushing total of the Bills' three tailbacks.
Mike Bell, RB, Philadelphia (31.1 percent)
Michael Vick's rib injury is receiving the headlines, but tailback LeSean McCoy also sustained a cracked rib in the loss. McCoy's status for Sunday is in question as we head into a new practice week. Bell, the former Denver and New Orleans hero, is the presumed leader in the backfield should McCoy be forced to sit out a week.
Mike Tolbert, RB, San Diego (35.1 percent)
Tolbert rolled up a huge day as the lead back against Arizona (100 yards and a touchdown), as Norv Turner worked rookie tailback Ryan Mathews back into things slowly in his return from an ankle injury. Mathews might be ready for a bigger workload in Week 5, but I suspect that Tolbert still amasses a double-digit touch count with some goal-line love.
Brandon Jackson, RB, Green Bay (62.8 percent)
The Packers split carries nearly evenly between Jackson and John Kuhn (20.1 percent) this week against the Lions. Neither represents a must-start option at this point, as the duo failed to take control of a game against the Lions and put them away. Washington is tied for 12th in run defense at 101 yards per game and has ceded two rushing touchdowns. Kuhn remains a speculative claim option as a potential goal-line back going forward, but it's hard to get excited.
Ladell Betts, RB, New Orleans (1.6 percent); Christopher Ivory, RB, New Orleans (3.2 percent)
They didn't tear up the Panthers in Pierre Thomas' absence, but they did amass 137 total yards on 29 touches with a lost fumble. Betts is the better play if Thomas is unavailable, although Ivory would retain a short-yardage role. Betts is a solid receiver out of the backfield and a good pass blocker who has the confidence of the coaching staff and Drew Brees.
Sam Bradford, QB, St. Louis (27.1 percent)
Bradford's starting to piece together a tremendous rookie season for the 2-2 Rams. He's averaged 236 passing yards per game with six touchdowns and six interceptions (10 sacks). He's developed fantastic rapports with receivers Mark Clayton (49.8 percent) and Danny Amendola (1.2 percent) and has the support of workhorse Steven Jackson, who keeps battling through injuries in his best Atlas impression. Bradford has a wonderful matchup on tap for Week 5 against the Detroit secondary (241 yards and two touchdowns allowed per game).
Clayton is the sixth-most targeted receiver in the game, having been targeted 41 times by Bradford (22 receptions) and has logged four catches of at least 25 yards.
Amendola has become a steady PPR option under Sam Bradford. He's caught four or more passes in each of the Rams' first four games of the season (21 receptions for 208 yards).
Shaun Hill, QB, Detroit (2 percent)
Hill logged his second 300-yard game of the season in the narrow defeat to the Packers in Week 4. He also rumbled for 53 yards, including a 40-yard sprint (find the highlights), to lead the Lions on the ground. Hill has thrown multiple interceptions in three consecutive games, but he just keeps chucking. The Lions are struggling in the back-seven on defense, thereby forcing the offense to throw early and often. Hill has averaged 47.3 pass attempts per game in the past three weeks.
Ryan Fitzpatrick, QB, Buffalo (4.3 percent)
Fitzpatrick has thrown multiple touchdown passes in back-to-back games, and he also ran for 74 yards in Week 4 to help augment a pedestrian passing yardage total. He represents a great bye-week play this weekend for desperate fantasy owners as the Bills welcome Jacksonville to town. Jacksonville has allowed 303.8 yards and 2.25 passing touchdowns per game.
Lance Moore, WR, New Orleans (17.8 percent)
Moore caught another five passes in Week 4 and found the end zone against the Panthers. He remains a top option for Drew Brees while the team awaits the return of Reggie Bush. Moore has been targeted 19 times this season (14 catches). The Saints take aim at a rough (read: struggling) Arizona squad this weekend.
Roy Williams, WR, Dallas (26.7 percent)
Williams was one of the heroes in the Cowboys' huge Week 3 win against the Texans (five receptions for 117 yards and two touchdowns). He was targeted 20 times in the Cowboys' first three games (12 receptions). I'm not looking for weekly fireworks, but Williams represents a decent pickup and plug-in play against a Tennessee pass defense that has been ceded a ton of yardage in back-to-back weeks.
Dez Bryant, WR, Dallas (79.2 percent)
Fantasy owners should also take a look-see on the wire about the availability of Dallas teammate Bryant. Bryant caught 14 of 20 balls thrown to him in the first three weeks of the season.
Tony Moeaki, TE, Kansas City (5.8 percent)
Moeaki came out of the gate well through the first three weeks of the season. He amassed 12 catches for 123 yards with two scores for the undefeated Chiefs (four receptions and 41 receiving yards per game). He was targeted 19 times by Matt Cassel through the first three weeks. We saw some signs of the downfield passing game coming together in Week 3. Further progress with Dwayne Bowe (and maybe Chris Chambers) will afford Moeaki ample space to roam the middle.
Marcedes Lewis, TE, Jacksonville (27 percent)
Lewis rates as a solid plug-in play for Week 5 against the Bills. Obviously, Lewis rides the ebb-and-flow play of David Garrard in terms of his output, but he has been a solid weekly target. He's caught multiple passes in each of the Jaguars' first four games (12 catches) for 138 yards and three touchdowns. Lewis has been targeted 18 times.
Peyton Hillis, RB, Cleveland (69.8 percent)
I shan't belabor the point. Hillis, who has scored in four consecutive games, and who has run over two good run defense, is somehow still available in nearly one-third of FOXSports.com leagues. I'm not quite sure why.
Hillis' ownership level is lower than that of Brandon Jacobs of the Giants (75.3 percent), who took advantage of a smallish workload against the Bears (six carries for 62 yards and a touchdown). Jacobs should be owned as a backup, and may crack your lineup as a RB3 or Flex play against Houston.
Ben Watson, TE, Cleveland (8.9 percent)
Watson isn't going to blow the doors off of the stats page, but he's been a consistent target in the Cleveland attack. He's caught three or more passes in each of the Browns' first four games, gradually building his reception total each week. Watson is averaging 46.2 receiving yards per game (two games at 60+ yards), and scored his first touchdown of the year in Week 3.
The Falcons (Week 5 opponent) have surrendered touchdowns to opposing tight ends in back-to-back games.
Mario Manningham, WR, New York Giants (65.7 percent)
Manningham was targeted just once in that Sunday night slugfest against the Bears, as the Giants brought him back slowly from a mild concussion sustained in Week 3. I put him on the radar as a possible pickup for Week 5 against the Texans.
Manningham caught 14 passes for 238 yards (one touchdown) in the first three games of the season.
I'll close things out with a couple of players heading into their bye weeks.
BenJarvus Green-Ellis, RB, New England (51.9 percent)
Green-Ellis has become the leader in the New England backfield (I know Danny Woodhead is getting the headlines along with the defense/special teams). Fred Taylor missed the Week 4 contest against Miami, thrusting Green-Ellis to the top spot. He rolled up 16 carries for 76 yards and scored for the second straight week. Green-Ellis averaged 5.4 yards per carry against Buffalo and Miami.
Davone Bess, WR, Miami (5.3 percent)
As expected, Chad Henne had some success against the New England secondary in the Monday night game. I didn't say he was perfect, but he did pass for 302 yards. Bess, a sure-handed PPR option and "sleeper" special, caught nine passes for 93 yards and a touchdown. It was his third game this season in which he caught at least six passes. He caught 15 passes for 179 yards against the Jets and Patriots.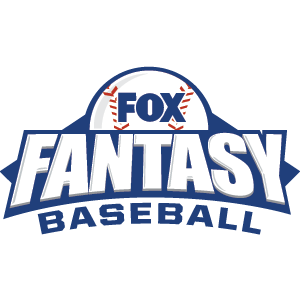 FOX Fantasy Baseball
Join or Create a Free League
Play Now!