Week 4 waiver review
Fantasy owners are diving to the wire this week, as we welcome back those pesky bye weeks.
The Cowboys, Chiefs, Vikings and Buccaneers take a seat this week, forcing owners to review alternatives for a number of top options. Perhaps the bye week will afford Brett Favre and his receivers the time they need to get things back on track after securing a much-needed, albeit sloppy, win against the Lions in Week 3.
The Cowboys also notched their first win of the year against the Texans, with Roy Williams emerging as an unlikely hero. Williams has been targeted 20 times through three weeks, so owners should be thinking about a potential claim given the attention afforded him by Tony Romo. He's owned in 22.2 percent of FOXSports.com leagues.
As for one of the players widely available on the wire, I'll assume that you put your claim in immediately following Hillis' stellar performance against the stout Baltimore defense (180 total yards and a touchdown).
Hillis has scored in each of the Browns' first three games, and has rekindled the interest of fantasy owners who remember his glorious time as a viable fantasy option in Denver. He's owned in only one-third of fantasy leagues, but that number will grow markedly overnight.
Finally, Dustin Keller and John Carlson are available in almost one-third of FOXSports.com leagues.
Quarterbacks
Mark Sanchez, QB, New York Jets (69.4 percent owned)
Sanchez was written off following a rough first week against the Ravens. Again, it was the Ravens and should have been taken with a grain of salt, but fans, pundits and fantasy owners jumped off the bandwagon.
Following back-to-back three-touchdown games in which Sanchez passed for 476 yards with zero turnovers, everybody's climbing back onboard. Sanchez next faces a middling Buffalo defense that has surrendered five passing touchdowns and has yet to generate an interception.
Chad Henne, QB, Miami (66.1 percent owned)
Henne was quiet to open the season, but opened things up in Week 3 against the Jets. He finished the game with 363 yards, two touchdowns and one interception in the unexpectedly high-scoring contest. Henne next faces a New England secondary that ceded 247 yards and two touchdowns to Ryan Fitzpatrick of the Bills in Week 3. He should find success with Brandon Marshall, Anthony Fasano and company downfield against the youthful cornerbacks.
Matt Hasselbeck, QB, Seattle ( (50.5 percent owned)
Hasselbeck has gotten off to a solid, albeit unspectacular, start for the 2-1 Seahawks. He's completed 63.3 percent of his pass attempts for 623 yards with four touchdowns and five interceptions. Hasselbeck and the Seahawks look to extend a strong start with a road trip to St. Louis. The Rams rank 24th against the pass, having surrendered 243.3 yards per game.
Sam Bradford, QB, St. Louis (23.9 percent owned)
Bradford has acquitted himself nicely through the first three weeks of the NFL season. He's completed 59 percent of his pass attempts through three weeks, averaging 218.3 yards per game with four touchdowns and five interceptions. Bradford has established a tremendous rapport with Mark Clayton and Danny Amendola.
I should note that the Rams have the Lions on tap for Week 5 following this week's divisional battle against the Seahawks, although Brett Favre blew a hole in the automatic plug-and-play theory last week.
Running backs
Willis McGahee, RB, Baltimore (63.8 percent owned)
An MRI revealed that Ray Rice sustained a "significant contusion" in his right knee against the Browns. As such, the versatile third-year back out of Rutgers is a huge question mark for this week's showdown against division rival Pittsburgh.
Everyone's favorite vulture, McGahee, steps to the forefront in what would be a split backfield if Rice is unavailable. McGahee has amassed a paltry 37 yards on 16 carries with a lost fumble thus far in 2010. Le'Ron McClain would also factor into the mix, but it's difficult to put too much stock in a tailback in this spot. Still, McGahee warrants a look-see as a term-term insurance play for Rice owners in the event that this injury is worse than initially noted.
BenJarvus Green-Ellis, RB, New England (1.2 percent owned)
Fred Taylor left Sunday's win over Buffalo when he aggravated a toe injury. Green-Ellis entered the game and took over the ground attack, amassing 98 yards and a touchdown on 16 carries. He'll find running room against the Dolphins once Tom Brady stretches things downfield in Week 4. Sammy Morris and Danny Woodhead might slip in for some of the workload, but Green-Ellis is set to lead the charge this week if Taylor is unavailable.
LeGarrette Blount, RB, Tampa Bay (0.2 percent owned)
Blount carried the ball six times for 27 yards and scored in Week 3 against the Steelers. Cadillac Williams has struggled markedly this season, averaging a miserable 2.5 yards per carry, so the Buccaneers entered the bye week in search of a spark. Raheem Morris spoke of a desire to expand the mercurial tailback's role in the coming weeks, so the winds of change may be blowing by the Bay. He's worthy of a flier pickup at the end of your bench, as he may be the top option with a heavy workload before long.
Kenneth Darby, RB, St. Louis (0.2 percent owned)
Darby came on in relief of an injured Steven Jackson in Week 4 and ran well against the Redskins. He piled up 49 yards on 14 carries and scored on a 12-yard run to put the Rams ahead for good midway through the third quarter. Jackson announced via Twitter that the MRI on his groin revealed only a strain. Darby is only an insurance play if you have a deep enough bench to stash him.
Wide receivers
Louis Murphy, WR, Oakland (24.1 percent owned)
Murphy posted a strong game against the Cardinals in Week 3, but it could have been much larger had Bruce Gradkowski been able to get the ball to the sidelines. He's established himself as the top option for Gradkowski, having caught 11 passes for 210 yards and a touchdown in the past two weeks. Go find him on the wire for a huge effort against the Texans.
Fellow Oakland receiver Darrius Heyward-Bey (2.8 percent owned) has racked up a huge target count since the insertion of Bruce Gradkowski as the starter. He was targeted 11 times in Week 3, producing three receptions for 49 yards. In the past two weeks, Heyward-Bey has amassed nine receptions for 129 yards.
Brandon Lloyd, WR, Denver (21 percent owned)
Ice the shoulder, Kyle Orton, you're going to need to keep throwing. The Broncos have no sense of a sustainable running game, thereby putting pressure on the passing game to move the ball. Orton has spread the ball around brilliantly, with Lloyd stepping to the forefront of the receiving corps as a deep threat. He's racked up 339 receiving yards through three weeks, and is tied for the NFL lead with six catches of at least 25 yards (DeSean Jackson).
Lloyd is a supreme waiver claim for Week 4 against Tennessee. Eli Manning failed to get the ball in the end zone against the Titans in Week 3, but the Giants effectively moved the ball up and down the field all day. Kyle Orton should find success against this secondary.
Josh Cribbs, WR, Cleveland (14.4 percent owned)
Cribbs is taking a page out of the Devin Hester playbook by seeing an increase in his role in the receiving game. In the past two weeks, Cribbs has logged eight catches for 132 yards and a touchdown. He's certainly no sure thing, but the Browns have been trying to stretch the field with their most potent option (not named Peyton Hillis).
Earl Bennett, WR, Chicago (0.7 percent owned)
Bennett caught only three passes for 21 yards against the Packers following his five-catch effort in Week 2 against Dallas. However, the third-year receiver out of Vanderbilt is on the radar going forward given Devin Aromashodu's issues with coordinator Mike Martz. Bennett and the Bears next take to the road for a date against the heretofore disastrous Giants.
Tight ends
Bo Scaife, TE, Tennessee (17.7 percent owned)
Scaife has caught eight passes for 80 yards, including one touchdown, through three games. I look for him to play a bigger role this week against the Denver secondary. Denver allowed two touchdowns to Marcedes Lewis in the owner, and John Carlson and Dallas Clark each caught five passes in subsequent weeks.
Tony Moeaki, TE, Kansas City (3.5 percent owned)
The rookie from Iowa has the attention of Matt Cassel and enters the bye week with 12 catches for 123 yards and two scores. He's displayed tremendous athleticism to date, and Cassel's timing and touch has improved with each game. The undefeated Chiefs have two works to make additional adjustments to the offense. I send up thoughts for Charlie Weis following his gallbladder surgery for a speedy recovery.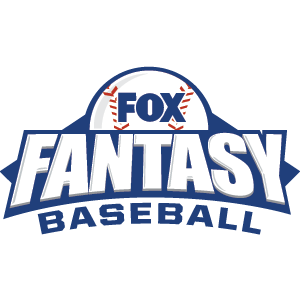 FOX Fantasy Baseball
Join or Create a Free League
Play Now!